ASH 2017: Experts' Pick - GlaxoSmithKlein's BCMA Antibody
ASH (The American Society Of Hematology) is the world's most comprehensive hematology event of 2017, and covers all blood disorders. To find the "Best of the Best ASH2017 Myeloma Abstracts", I asked some of the world's best myeloma specialists what they considered to be their favorites from ASH 2017. I am pleased to provide the myeloma patient community with this series of blog posts reporting on the "Best of the Best ASH 2017 Myeloma Abstracts".
Dr. Vincent Rajkumar is a professor of medicine at the Mayo Clinic in Rochester, Minnesota. His research focuses on clinical, epidemiological, and laboratory research for myeloma and related disorders. If I had to choose the top then myeloma specialists he would always be near the top on that list. Dr. Rajkumar has a great resume, list of accomplishments, and honors that are second to none in the myeloma specialist community. You can view his bio if your CLICK HERE, or HERE. Dr. Rajkumar has chosen Abstract 741 as one of his favorites. Abstract 741 - Deep and Durable Responses in Patients with Relapsed/Refractory Multiple Myeloma Treated with Monotherapy GSK2857916, an Antibody Drug Conjugate Against B-Cell Maturation Antigen (BCMA): Preliminary Results from Part 2 of Study BMA117159
Dr. Rajumar states, " This Phase II data is new and shows 60% response rate - a major new finding."
Discussion by editor@myelomasurvival.com
I remember when the myeloma community was downright giddy at the daratumumab single agent overall Response Rates of 30%. This was one of the best single agent response rates in heavily pretreated refractory myeloma patients. Now I know we are not to look across clinical trials and compare them because of the tremendous number of variables which can skew the results. That said, any single agent trial which shows a 60% overall response rates is nothing less than REMARKABLE. When dara was combined with other drugs, its performance showed synergy with these new drugs with higher levels of efficacy, and only time will tell if GSK2857916 will show synergy with other drugs as well. Background, Results and Conclusion(Abstract 741) Background: BCMA is a cell surface receptor, which is required for the survival of long lived plasma cells. BCMA is also expressed on MM cells. GSK2857916 is a anti-BCMA antibody bonded to a disrupting agent (cancer killing drug). Upon binding to BCMA, GSK2857916 is rapidly internalized and active drug released in the cell. GSK2857916 also exhibits enhanced antibody-dependent cell-mediated cytotoxicity and potentially induces myeloma cell death. This is a study of GSK2857916 in heavily pretreated myeloma patients. Methods: This is a Phase I, first in human, open-label study investigating GSK2857916 in relapsed/refractory MM and other hematologic malignancies expressing BCMA. The primary objective is safety and determination of maximum tolerated dose and recommended Phase 2 dose; secondary objectives include overall response rate (ORR), and other major trial objectives. Dose escalation (Part 1) and expansion (Part 2) in myeloma patients is complete, and enrollment into a lymphoma cohort is ongoing. GSK2857916 is dosed once every 3 weeks as a 1-hour intravenous infusion, without required prophylaxis for infusion-related reactions. Eligible myeloma patients must have been treated with alkylators, proteasome inhibitors (PI), immunomodulators (IMiDs), and stem cell transplantation (if eligible) and must have documented progression on or within 60 days of last therapy. Patients remain on treatment until progression, unacceptable toxicity, consent withdrawal, or completing 16 treatment cycles. All patients received steroid eye drops for 4 days with each infusion to mitigate corneal events. Results: Part 1 results were previously presented and no maximum tolerated dose was identified and the recommended phase 2 dose was determined to be 3.4 mg/kg. Part 2 enrolled 35 patients treated at the recommended dose; median age is 60 years. Fifty-seven percent received greater than 5 prior lines of therapy. All patients received and 97% were refractory to proteasome inhibitors, all patients received and 91% were refractory to IMiDs, 40% received and 37% were refractory to daratumumab, and 89% were double-refractory to PI and IMiDs. Median number of infusions was 5 and 54% of patients received greater than 5 infusions. The overall response rate for Part 2 was 60%, including 1 stringent complete response, 2 complete response, 15 very good partial response and 3 partial response. Median duration of response was not reached, with a median PFS of 7.9 months. All patients had at least 1 adverse event (AE); the most frequent (≥25%) regardless of cause were corneal events.. A total of 18 patients discontinued treatment for disease progression or patient decision (n=1); 17 patients are ongoing. Conclusion: GSK2857916 monotherapy demonstrated encouraging single agent activity with an overall response rate of 60%, and deep (51% ≥VGPR) and durable responses in heavily pre-treated relapsed/refractory myeloma patients who have limited treatment options. The target and therapeutic mechanisms of action differentiate GSK2857916 from currently approved drugs in myeloma. Results show a manageable safety profile, with thrombocytopenia/platelet count decreased and low grade corneal events being the most frequently reported adverse events and most frequent reason for dose modifications. The FDA defines a breakthrough therapy designation for a drug that treats a serious or life-threatening condition and preliminary clinical evidence indicates that the drug may demonstrate substantial improvement on a clinically significant endpoint(s) over available therapies.The FDA has granted Breakthrough Therapy Designation to GSK2857916. Thank You Dr. Rajkumar for such an outstanding favorite abstract and for all you and the Mayo team do, and have done for the myeloma patient community.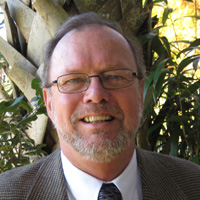 about the author
Gary Petersen
Gary is a myeloma survivor and patient advocate. His work centers around helping patients live longer by helping them to find facilities who are beating the average survival statistics. You can find Gary's site at www.myelomasurvival.com and follow him on Twitter at @grpetersen1
Thanks to our HealthTree Community for Multiple Myeloma Sponsors: