ASH 2016: Using Social Media for Better Myeloma Care (for Docs & Patients)
(Find a summary story of the #ASHSM Tweets here)
Social media can be a huge time waster or a valuable resource. Both doctors and patients can benefit from social media if used in the right way, like improving outcomes and survival for myeloma patients. A special session on using social media was held at the American Society of Hematology meeting that included Dr. Joseph Mikhael (Mayo Clinic), Dr. Mike Thompson (Aurora Health Care), Dr. Irene Ghobrial (Dana-Farber), Dr. Guillermo Garcia-Manero (MD Anderson) and Jenny Ahlstrom (myeloma patient from the Myeloma Crowd). The group discussed ways of using social media to make an impact. Dr. Ghobrial shared her experience on using social media to promote her open observational study for MGUS and smoldering myeloma patients called PCrowd. It is a project that has international reach because of social media. Dr. Mike Thompson shared ways that doctors can get the word out about key information in a quick and relevant way. He mentioned ways that doctors can use social media to benefit the whole community:
How Doctors Can Effectively Use Social Media
Get news from major news sources like New England Journal of Medicine, Journal of Clinical Oncology and Blood articles
Identify relevance of topics based on how much it is shared (signal to noise ratio)
Share general information and info from conferences
Critique information with "letters to the editor" in 140 characters
Be criticized (this can be tough)
Follow people, organizations and hashtags that interest you
Take a poll and get (non-scientific) feedback. Fast.
Promote their institution, research or unmet scientific areas (#mmsm)
Try something new - new platforms, new sources, new journals
What Shouldn't Docs Do?
The group discussed the pros and cons of social media in medicine. It was agreed that while there were more pros than cons, doctors still needed to avoid:
Sharing patient information and violating HIPAA rules (Health Insurance Portability and Accountability Act of 1996)
Engaging with trolls
Getting into private conversations with patients in public
Being non-authentic (always use your real name with your degree and links to more info)
Being unkind
How Patients Can Use Social Media
Myeloma patient Jenny Ahlstrom shared how she used social media to create a patient community, the Myeloma Crowd. She also used social media to:
Share the importance of clinical trial participation
Share specific clinical trials in easy-to-understand language
Share key news or updates that patients should know about
Share "life with myeloma" tips and suggestions
Connect patients with myeloma specialists
Crowdsource research projects for high-risk myeloma
Fund that research (through the Myeloma Crowd Research Initiative)
In this last meeting, the #ASHSM hashtag from 11/30 – 12/11 had the following stats:
5,470,349 Impressions

1,390 Tweets

385 Participants

5 Avg Tweets/Hour

4 Avg Tweets/Participant
In short, social media is a powerful tool that is accessible to everyone (doctors AND patients) to quickly share relevant information, offer support and advance a cure for rare disease like multiple myeloma. Join us to share this and other posts to help patients get their very best outcomes!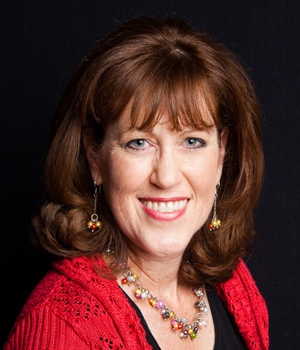 about the author
Jennifer Ahlstrom
Myeloma survivor, patient advocate, wife, mom of 6. Believer that patients can help accelerate a cure by weighing in and participating in clinical research. Founder of HealthTree Foundation (formerly Myeloma Crowd).
Thanks to our HealthTree Community for Multiple Myeloma Sponsors: