The ASCO Annual Meeting: May 30-June 3 in Chicago
The ASCO conference is coming up at the end of this month, May 30-June 3, in Chicago at the McCormick Place Convention Center. What is ASCO? ASCO is the American Society of Clinical Oncology which holds a major meeting every year. Researchers for all types of cancers come together to share the latest results of their research and clinical trials. Because this conference reviews all cancers, myeloma is a small part of the total conference, but myeloma research will be presented. Some of the main session speakers for myeloma will include (but are not limited to):
Myeloma Tumors with Dr. G. David Roodman, MD, PhD of Indiana University's Simon Cancer Center
The use of newly approved pomalidomide with Dr. Paul Richardson, MD of Dana-Farber
The use of newly approved Siltuximab with Dr. Fritz Van Rhee, MD, PhD of UAMS
Where myeloma has been and where it's going with Dr. Leif Bergsagel, MD, PhD of the Mayo Clinic
High-risk myeloma treatment with Dr. Jesus San-Miguel, MD, PhD of University of Navarra
Poster sessions are also available that display additional research performed by many myeloma researchers. Although the conference is intended for medical professionals, patients and patient advocates can attend. If you can't attend this conference, ASCO also has the Best of ASCO mini-conferences held in various cities. This year, Best of ASCO will be held in Boston (August 8-9), Chicago (August 15-16) and Seattle (August 22-23). How can you follow what happens at ASCO 2014 in myeloma? Follow both the hashtag topic #MMSM on Twitter and follow the official ASCO myeloma Tweeter, Dr. Michael Thompson (@mtmdphd). The IMF and MMRF will have updates on conference findings as well.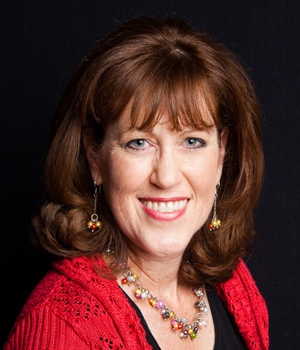 about the author
Jennifer Ahlstrom
Myeloma survivor, patient advocate, wife, mom of 6. Believer that patients can help accelerate a cure by weighing in and participating in clinical research. Founder of HealthTree Foundation (formerly Myeloma Crowd).
Thanks to our HealthTree Community for Multiple Myeloma Sponsors: