Addressing Double Hit High-Risk Myeloma for Del17 and 1Q21 Gain Patients
What does it mean for a mulitple myeloma patient to have both a 17p deletion and a gain of 1q21 together?
In a recent study published in Oncogene, National University of Singapore researchers studied the two high risk features when found together. When del17p or 1q21gain are seen alone, they are not always considered to be high-risk myeloma. Typically, when myeloma patients have two high risk mutations, it is called "double hit" myeloma which is considered higher risk myeloma. This particular combination of mutations, however, is considered "ultra high-risk."
Wee Joo Chng, MD and team found that myeloma patients with both the del17p and the 1q21 gain lose p53 and NEIL1 function.
P53 is considered THE most mutated gene in cancer. It is a master regulator that prevents the genome from malfunctioning. P53 mutations are found often in so many cancers that an entire book was written about it. NEIL1 is also considered an important DNA repair gene. DNA damage is likely the primary cause of cancer. If DNA repair processes don't work properly, the DNA damage accululates, causing additional mutational errors during DNA replication. It can also cause new genetic alternations due to errors during DNA repair. This can cause drug resistance and refractory myeloma (myeloma that stops responding to treatment).
Dr. Chng and his team found that patients with both the del17p and the 1q21 gain had myeloma cells with defective DNA damage response (DDR) which is linked to high genomic instability and persistent activation of the Chk1 pathway.
Chk1 is critical to genome surveillance pathways. It is a key regulator of the cell cycle and cell survival. Their research showed that when p53 and NEIL1 are inactive, cells are more dependent on this Chk1 pathway, causing a lethal loop in the DNA process.
The researchers tested a Chk1 inhibitor called AZD7762 that showed potential to maintain genetic stability. Myeloma cells tested with the Chk1 inhibitor that had p53 mutations responded better to the Chk1 inhibitor compared to myeloma cells with normal p53. Interestingly, they also found that using the inhibitor to knock down the Chk1 made the cells even more sensitive to the treatment.
The researchers plan to use the genetic instability against itself, exploiting its vulnerabilities. Turning genetic instability into a targetable Achilles heel is the goal for the Singapore research team where they plan to test this Chk1 inhibitor with other myeloma therapies (like melphalan and bortezomib) for myeloma patients with del17p and 1q21 gain.
For myeloma patients with both del17p and the 1q21 gain, this discovery is welcome news.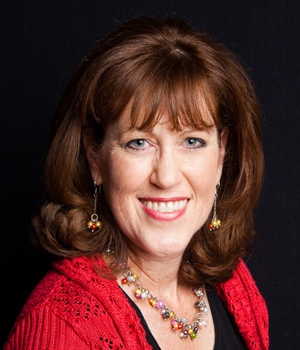 about the author
Jennifer Ahlstrom
Myeloma survivor, patient advocate, wife, mom of 6. Believer that patients can help accelerate a cure by weighing in and participating in clinical research. Founder of HealthTree Foundation (formerly Myeloma Crowd).
Thanks to our HealthTree Community for Multiple Myeloma Sponsors: