A view of myeloma from a caregiver's perspective
January 6, 2012 was a day that changed our family's lives, especially the life of our 43 -year-old daughter, as she was diagnosed with myeloma. Her marriage collapsed at the same time, which made the whole situation extremely sad and demanding. Since she could not count on her husband's support, my husband and I decided to move her and her two daughters from San Diego, California to our home in Utah. Huntsman Cancer Institute at the University of Utah is a very reputable institution with great history in the treatment of this disease. Their protocol for many myeloma patients is called the "tandem treatment" which is two stem-cell transplants. It was an arduous process which required patience and hope. As a mother, the pain that I experienced to see my beautiful, energetic daughter fight for her life had to quickly give way to a strong and effective care giver. We went through different stages, all difficult. All required a lot of prayer, good doctors, medication and luck. For ten days we moved to a Huntsman-operated apartment (a "clean" apartment) close to the facility. While my daughter went through her transplant, I remained with her to make sure that the food she ate, every activity she got involved in, everything she touched did not pose a risk to her health. I also managed her many medications, which is not an easy task. I walked several times a day to a health market nearby in order to purchase organic and fresh products. Three months after, the second stem-cell transplant took place. Afterwards, she began her 2-year maintenance plan, which she is still doing. As far as how I managed to endure such a difficult period of time, I had to be grateful to my beautiful daughter. She remained positive and hopeful the entire time. The healthy lifestyle that she maintained throughout her life paid off because her body responded amazingly well to these rigorous procedures. Without the contribution of her great attitude I am doubtful I would have been able to remain strong and positive. She has been a remarkably good patient, accepting the burden of the circumstances with hope and optimism. For me to remain the sane, I had to rely on a prescription from my doctor, one that calmed my nerves and allowed me to perform as it as needed. I also took comfort (still do) in cases where cancer has been defeated and life regained its normalcy. I am also glad and very appreciative for my husband's support and his very possible outlook on life. He never allowed himself nor me to voice any doubts about our daughter's recovery and future. For this, I give credit to his great faith in a God that is personal, that knows everyone of us and listens to our prayers. I cannot emphasize enough the importance of positive thinking. It has paid off so far.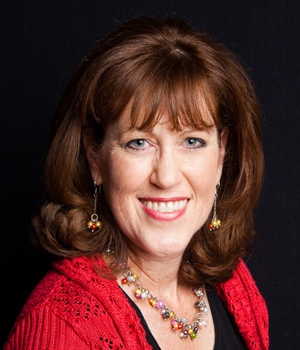 about the author
Jennifer Ahlstrom
Myeloma survivor, patient advocate, wife, mom of 6. Believer that patients can help accelerate a cure by weighing in and participating in clinical research. Founder of HealthTree Foundation (formerly Myeloma Crowd).
More on Life With Myeloma
Thanks to our HealthTree Community for Multiple Myeloma Sponsors: