A Tribute to Myeloma Patient and Advocate Mike Katz
BY PAT KILLINGSWORTH, multiplemyelomablog.com
MYELOMA LEGEND MIKE KATZ DIES
Mike Katz was the longest living myeloma patient I've ever met; I believe it has been 25 years since he was first diagnosed.
I met Mike at my first ASH six years ago. A mainstay at International Myeloma Foundation (IMF) events, Mike worked tirelessly for the group, pressing on even when he wasn't feeling good.
Mike was a big guy with an even bigger smile. I remember watching him and wondering what his secret was. To live that long gave so many of us hope. Did I mention he never had a stem cell transplant? That inspired a lot of us, too.
Not sure why; other 20+ year survivors I've known have all had allogeniec stem cell transplants. The IMF's website just posted this on their homepage:
With profound sadness we mourn the passing of Michael Katz, our dear friend, colleague and champion of myeloma patients.
Mike was a relentless advocate, working with the IMF for many years to support the needs of patients. In a recent ASCO Post, it highlighted his efforts that changed the direction of clinical research and care in myeloma.
But it was Mr. Katz' involvement with ECOG's E4A03 clinical trial that changed his life—and the lives of virtually all myeloma survivors.3 E4A03 was a randomized phase III trial that compared lenalidomide and standard-dose dexamethasone (40 mg for 4 consecutive days with 4 days rest for 28 days) and lenalidomide and low-dose dexamethasone (40 mg once every 7 days for 28 days) in newly diagnosed patients with multiple myeloma. Based on his experience with lower-dose dexamethasone, which had been successful in keeping his myeloma from progressing, and the similar feedback he was getting from patients in the IMF's support groups and on the listservs of the Association of Cancer Online Resources he was overseeing, Mr. Katz convinced the Chair of the ECOG Myeloma Committee to launch a comparison of the low- and standard-dose dexamethasone and lenalidomide regimens. Because a clear survival advantage was found in the lower-dose dexamethasone arm (96% of patients in the low-dose arm were alive at 1 year vs 87% for those on the standard dose), the trial was halted early. Although the clinical trial tested the lower-dose regimen in the upfront setting, the study's results led to a change in the standard of care for the use of dexamethasone in all disease stages and in virtually all dexamethasone-containing combination drug regimens. "E4A03 was a huge win and significantly reduced early deaths and steroid toxicities [in patients with myeloma]," said Mr. Katz.
His attitude was amazing, even through his health challenges and is a model for us all.
"I've always chosen to live my life as if I didn't have cancer. I just face forward and try to do everything I want to do, working around symptoms and treatment side effects," said Mr. Katz. "I've been a patient for so long, I'm much better now at managing those things." ■
Thanks, Mike, for everything.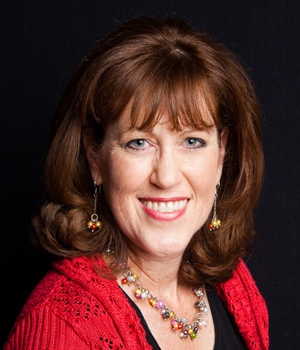 about the author
Jennifer Ahlstrom
Myeloma survivor, patient advocate, wife, mom of 6. Believer that patients can help accelerate a cure by weighing in and participating in clinical research. Founder of HealthTree Foundation (formerly Myeloma Crowd).
More on Life With Myeloma
Thanks to our HealthTree Community for Multiple Myeloma Sponsors: