A Tribute to My Dear Myeloma Friend, Advocate and Warrior, Lizzy Smith
Today I say a heart wrenching goodbye to my dear myeloma friend, Lizzy Smith who passed away yesterday. Her passing is a great loss to me personally and to her fellow myeloma survivors. She would want an airplane to fly a banner over the sky to read that she did NOT die from the severe pneumonia that she battled over the last week, but of multiple myeloma - a disease that would not stay away, even with the most intense treatments. Liz was diagnosed at the young age of 44. She was a 5 day-a-week runner, took vitamins and ate mostly organic fruits and veggies, so her diagnosis was a complete shock. Immediately after she was diagnosed, she left an abusive marriage, and with her two daughters moved to Utah to undergo tandem transplants under the loving care of her parents. She was convinced that she was the only female with multiple myeloma living in Utah until I saw a Tweet of her hiking a local mountain. I reached out to her and we met up at a local restaurant. She was a force of nature to be reckoned with and immediately jumped into helping me launch the Myeloma Crowd website, meeting with me weekly as we brainstormed about designs and ideas and that would be helpful to other patients. She wrote over 430 articles on the site since the beginning of 2014, contributing valuable knowledge for others living with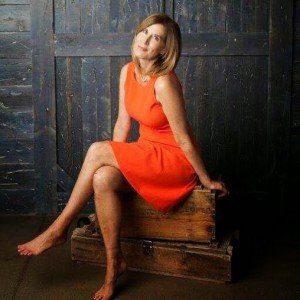 this disease. Her energy and enthusiasm were more than contagious, they were awe-inspiring. Liz did not want to be known not as a myeloma patient (too passive) or a myeloma survivor (she was never just "hanging on"). She wanted to be a myeloma warrior, fighting against a disease that could dish out punishing blows. Liz was a whirling force of nature. Between her tandem transplants, just months apart, she didn't rest. While the rest of us were staying home, fearful of public germs, she took a vacation to Washington DC on Amtrak. Before her third transplant, she went skydiving to prove that she could still live an exciting life in spite of having myeloma. She was a gifted writer who had a way with words and a clear voice. She was positive, uncomplaining and unapologetic. She never, ever spent time feeling sorry for herself. She made decisions in advance about how she would not just endure life with myeloma. Her motto was to LIVE and she made a case for living life to its upmost.
And that's why I've learned to live. Live BIG and GRAND as often as I can. As often as my health and treatments allow, and responsibilities to children, self, family and loved ones. I travel like crazy and have discovered locales that bring me great joy. I go hang gliding. I ski. I do things that are outside of my comfort zone. When I feel angry, sad and depressed, I hit up the salon, go for a walk, or play with my friend Katherine's dog. Anything to get out of that zone and into a different one. I plan to go skydiving soon. Wear your favorite shoes, use your pricey perfume and favorite dishes daily, and break out the handbag you paid way too much for and have been hesitant to use in case you ruin it. Who cares? It's doing no good in the closet. Go hang out with your friends and laugh. Pity parties are allowed, but letting them go for too long accomplishes absolutely nothing and can be extremely dangerous to our fight to get well, recover, and gain our emotional, spiritual and physical health back.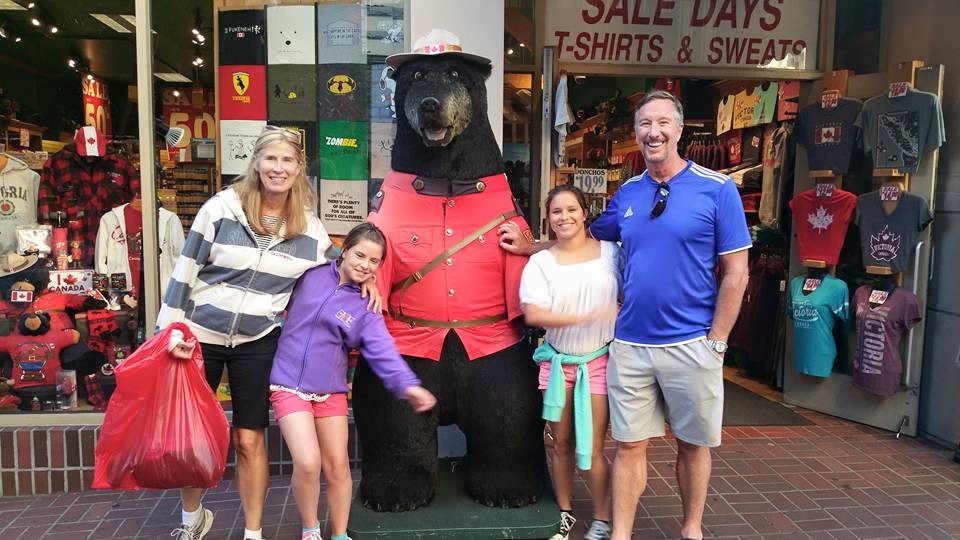 She was passionate and protective of her family, especially her daughters Morgan and Sienna. She was in head over heels in love with her new husband Bill, to whom she has been married for a year. She had great love for her parents, Keith and Jackie, and were so grateful for their love and support during her transplants and care for years after. Her family was her center and she adored them with her whole heart. Her myeloma friends feel the loss deeply. Gary Petersen writes:
Lizzy Smith Conley is gone! I truly hate myeloma which has taken Lizzy, another of the handful of dedicated, selfless, and dynamic myeloma advocates. It is hard for me to believe in a little over one year we have lost three outstanding myeloma advocates, Lizzy Smith Conley, Pat Killingsworth, and Mike Katz. With Jenny Ahlstrom, Lizzy helped to establish the Myeloma Crowd and was a tireless author of many of the excellent articles written for the Myeloma Crowd website. Most of all she refused to let this disease break her spirit, she remarried, loved life and tried to live every day to its fullest. She was my friend, I admired her, and was shocked and saddened when I heard she relapsed, but had hoped, prayed, and believed she would find a way to beat this relapse. Today is a very sad day, and I hope she, Mike, and Pat are together, and advocating for us from on high! My sympathies to Bill, her daughters, and her entire family.
Liz, you leave a gaping hole in the world of myeloma and for your friends and your family. You shaped the Myeloma Crowd into what it is today with your energy, creativity and dedication and your voice will be sorely missed. Our thoughts and prayers will continue with Bill and your family. With all our love, your fellow myeloma warriors.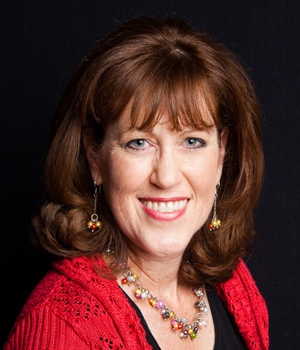 about the author
Jennifer Ahlstrom
Myeloma survivor, patient advocate, wife, mom of 6. Believer that patients can help accelerate a cure by weighing in and participating in clinical research. Founder of HealthTree Foundation (formerly Myeloma Crowd).
More on Life With Myeloma
Thanks to our HealthTree Community for Multiple Myeloma Sponsors: