A Halloween Letter From A Patient's Perspective
A LETTER BY DAHLIA, A MYELOMA SURVIVOR Dear Fellow Myeloma Survivors, In my 21st month of chemotherapy, I walked into a dance studio and encountered the Halloween decorations. Much to my surprise, the ghouls and goblins no longer struck me as grotesque, but rather as individuals with who I could identify. I found myself guessing what chemo drugs they were on.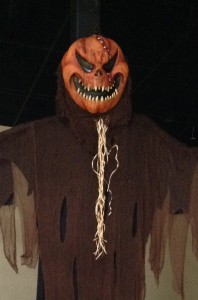 For this one I'm guessing Decadron or a similar steroid -- probably a higher dose than mine, but I know the feeling!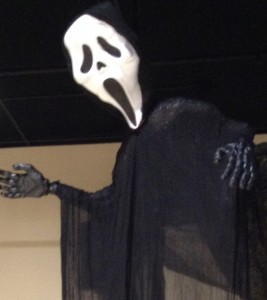 This one looks like the third week of Revlimid (the cycle is three weeks on followed by one week off).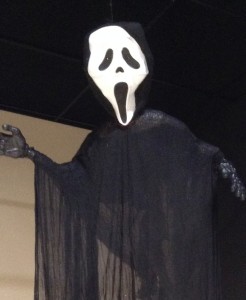 Or perhaps it is Cytoxan. I wanted to drag a nearby trash barrel where one could reach it easily. Bouts of nausea can come on so suddenly!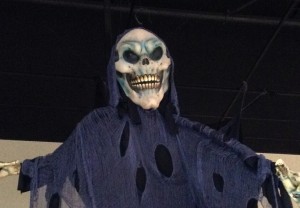 Ahhhh… Week 4, the week off! Not quite normal, but ever so much better than last week!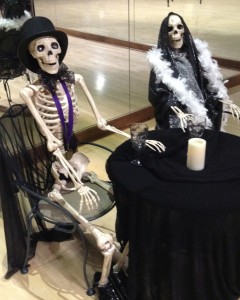 Oh, so many times I've had similar thoughts! I felt compelled to sit and visit with this couple for a while to help them fit in. Happy Halloween! A Myeloma Patient P.S. If you totally cannot identify with this, count your blessings! And have a Happy Halloween anyway! Dahlia was diagnosed with multiple myeloma in Feb 2013 and is non-secretory (kappa light chains only). She has not had a stem cell transplant. She started with Velcade, Cytoxan and Dex, and later dropped the Cytoxan in Jul 2013 because it was not helping. She switched to Revlimid in July 2014, which has not been as effective. She has recently dropped the dex, which has greatly improved her quality of life. She is currently looking for appropriate clinical trials and trying to decide what to try next. She is also still looking for ways to eliminate the rib and back pain. Dahlia enjoys dancing, as it takes her mind off of her health trials and when she's not in too much pain, she loves to hike. Dahlia lives in California.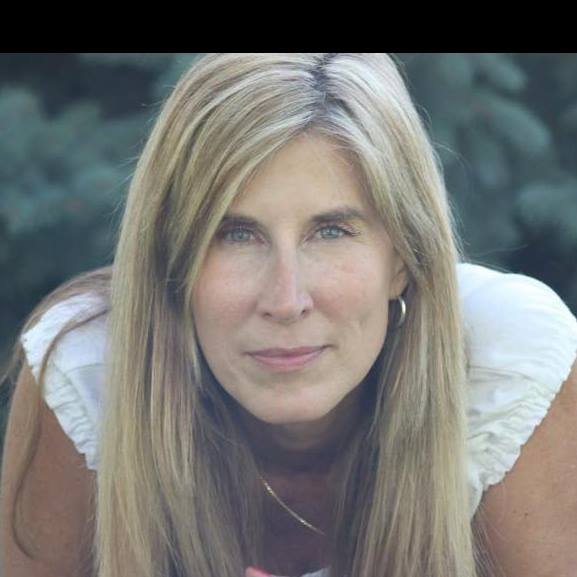 about the author
Lizzy Smith
Lizzy Smith was diagnosed with myeloma in 2012 at age 44. Within days, she left her job, ended her marriage, moved, and entered treatment. "To the extent I'm able, I want to prove that despite life's biggest challenges, it is possible to survive and come out stronger than ever," she says.
More on Life With Myeloma
Thanks to our HealthTree Community for Multiple Myeloma Sponsors: