ASH 2022: HealthTree Empowers Patients Over Access Hurdles
Access denied. When comprehensive cancer centers promote leading-edge innovation, but their patient population cannot afford to pay the parking lot fees, we begin to understand the level of disconnect in real-world medicine.
I will admit that as I scrolled through the abstracts for ASH 2022, looking for topics that caught my eye, Abstract 172 stood out because of its title, "…Paying to be a Patient in the Hospital and the Parking Lot": Dyadic Perspectives on Multiple Myeloma-Related Healthcare Access Barriers"
I read it, did the research, but was not sure it provided information that was relevant to the HealthTree audience. It seemed to be more appropriate for cancer centers, a tale on how to do better and improve access for patients. The more I thought about it, however, the more I realized it is relevant for the HealthTree audience. First, I will outline the study, and then I will explain why it is important for myeloma patients and caregivers.
The study by Gabriell Erisor, BS, and colleagues compiled answers from interviews with 42 patient and caregiver pairs. The videoconference format allowed for an open, free flow of information while the interview guide explored topics including "multiple myeloma therapies, function, quality of life, and barriers to care."
The researched identified the following healthcare access barriers:
Accessibility and transportation
Financial
Delayed multiple myeloma diagnoses
Delayed referrals to a hematology/oncology specialist
Clinic appointment scheduling
The research concluded that more targeted efforts are needed to better support the needs of those considered most vulnerable. Potential solutions included "enhanced community transportation assistance programs, access to financial navigators, and improved appointment scheduling (e.g. using an embedded geo distance calculator in the electronic medical record for estimating travel distance to the cancer center from a patient's residence)."
When a scheduler makes an 8 am appointment for a patient who lives 3 hours away, that patient is either leaving their house before 5 am or forced to pay for overnight lodging at a hotel. Patients are often desperate to see a specialist, and will take whatever appointment is offered, regardless of the demands it puts on them physically or financially. With time, patients and their caregivers learn to become more empowered and advocate for themselves, but in an ideal situation, the cancer center would consider these issues from the start.
In the study, numerous patients and caregivers commented on the cost of parking being a burden and other financial factors that were barriers to their care. Vouchers for parking and gas were some of the suggested solutions.
Delayed diagnosis and delayed referrals to myeloma specialists meant delayed care for these vulnerable patients. More hurdles for them to jump to access the comprehensive cancer center. Solutions for this centered around community-based education for patients, especially in at-risk communities.
The research reported at ASH provided patient and caregiver-identified access barriers that were not unique to the one comprehensive cancer center in the study. Fortunately, they outlined solutions that were also transferable to other centers across the United States.
Reducing access barriers is a work in progress, and while we are moving in the right direction, the improvements are not happening fast enough to help today's multiple myeloma patients and their families. Today's patients and caregivers need the resources and knowledge to overcome the barriers NOW, which is why this research is so important to HealthTree audiences. HealthTree offers solutions for each of the problems identified in the study!
The HealthTree website includes detailed lists of financial resources that are available to help patients with their travel and transportation needs, as well as copay assistance, grants, and a host of other opportunities.
One-on-one coaching is available through the HealthTree website. You can learn from those who have traveled the same road before you. Read the various coaching profiles and pick a coach you feel best matches your needs. Coaches share tips they have learned since their diagnosis including ways to overcome access barriers. There are even financial coaches who are available to go over your specific financial issues.
Newly diagnosed? Click on the links in Myeloma 101 and follow the 6 steps outlined for newly diagnosed patients. These sections will put you on the fast track to being an educated and empowered patient, helping you better advocate for yourself.
Need to get educated or educate others in your community? Watch and share videos from HealthTree University. There are articles to read, educational webinars and podcasts to review, and support groups you can join. Send everyone you know who has myeloma or wants to learn more about it to the HealthTree website -- Your expanded myeloma knowledge will have you empowered and leaping over access hurdles.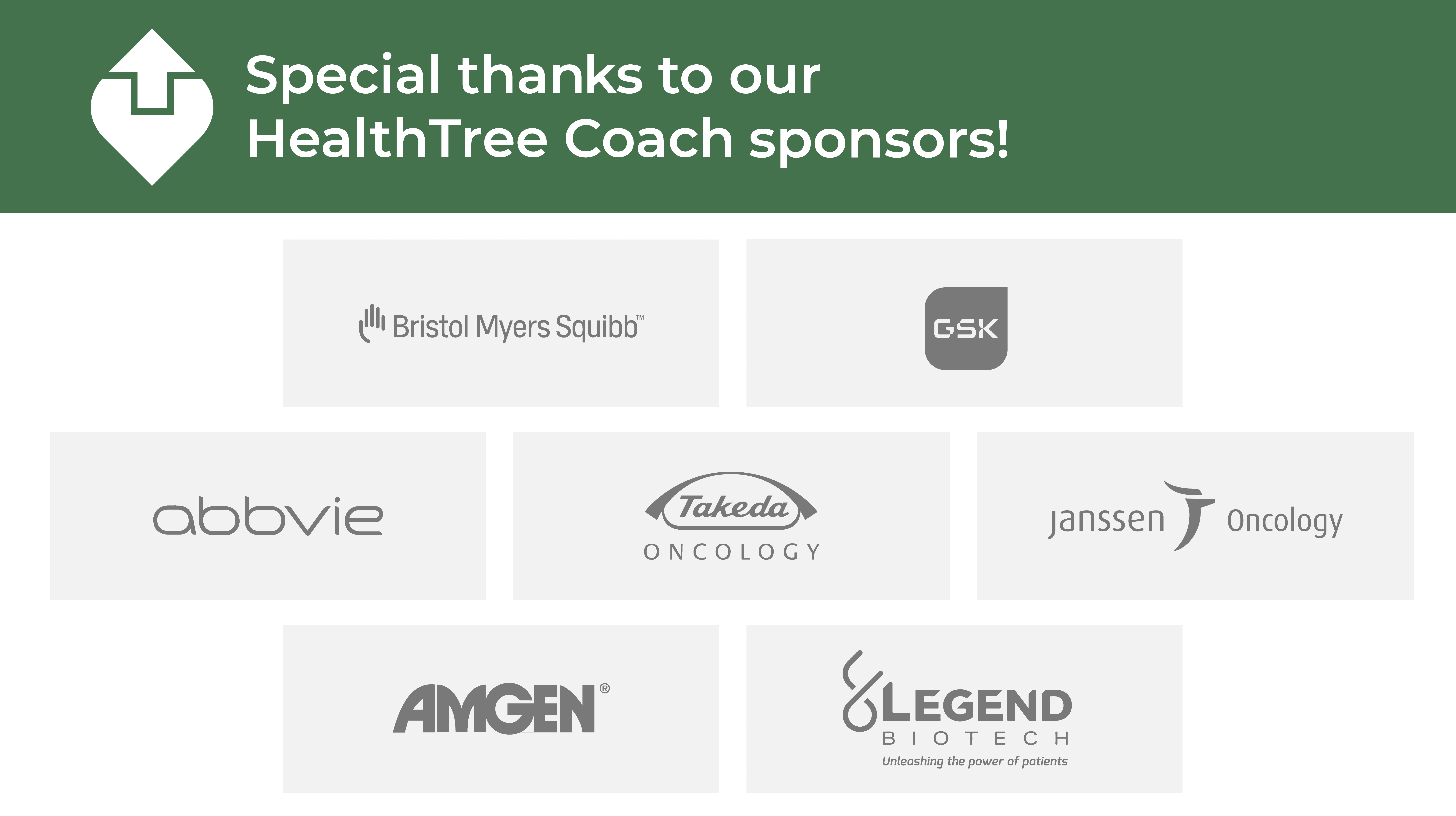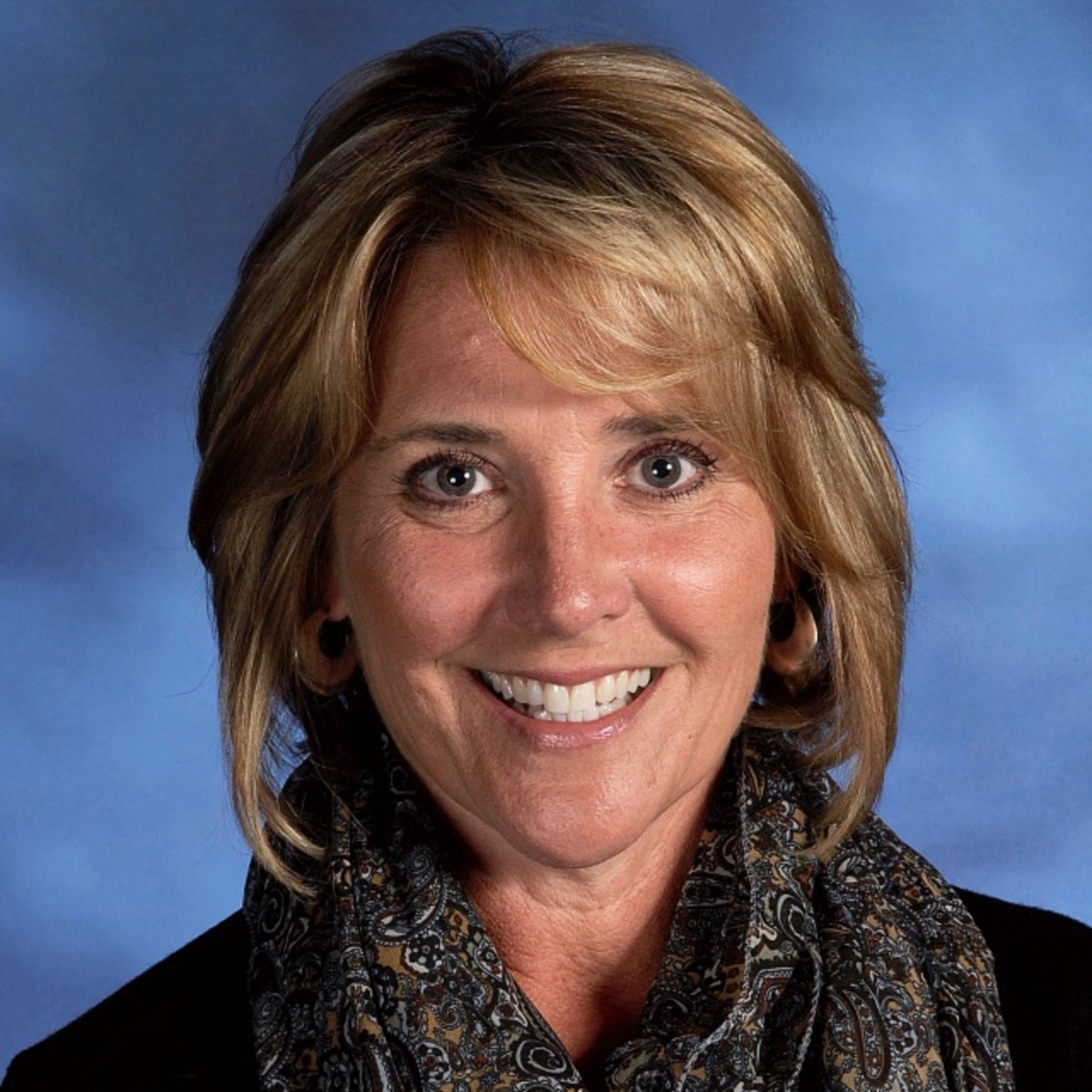 about the author
Diane Kennedy
Diane Kennedy is a care partner to her husband, Todd, who was diagnosed with multiple myeloma in 2017. She spent her career working in marketing and as a freelance writer. In 2020 she and Todd decided to transition from their professional careers to focus their efforts as patient advocates, Myeloma Coaches, and co-leaders of the SoCal Myeloma Community Support Group.
Thanks to our HealthTree Community for Multiple Myeloma Sponsors: