In March 2021, the HealthTree Foundation launched a #CureinFive initiative. Step 5 of that initiative is to discover new insights and draw new conclusions in multiple myeloma.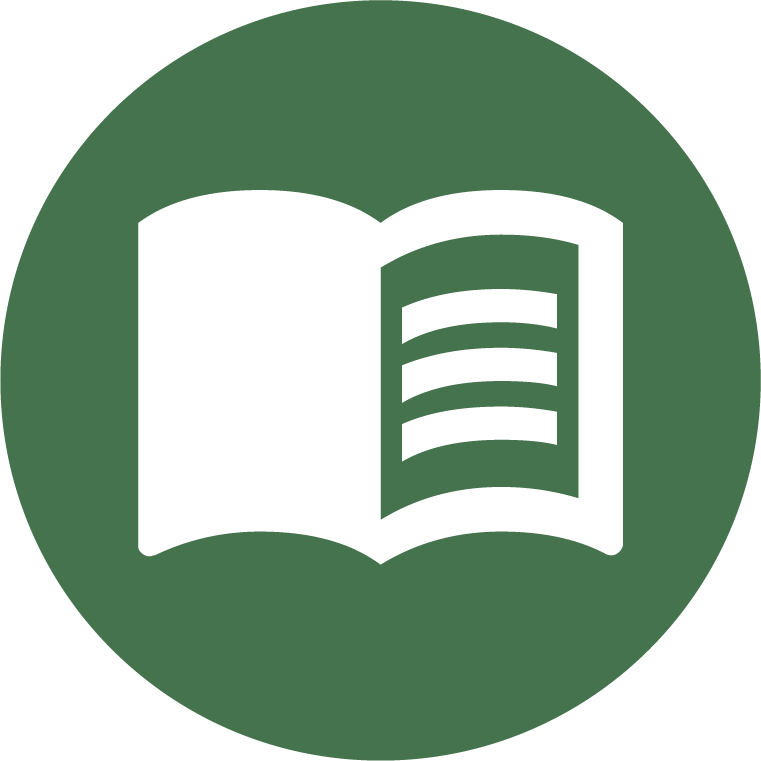 #CureinFive Step 5: Discover New Insights and Draw New Conclusions in Multiple Myeloma
We can compress the time to a cure when we use what we've learned in research to discover new connections and draw new conclusions. Sandy Wong, MD of UCSF called the HealthTree Cure Hub a "hypothesis generator," enabling the discover of new connections that were never possible before.
Here are a few examples of what we are learning, thanks to those who are participating in the HealthTree Cure Hub.
The Disconnect Between Myeloma Guidelines and Real World Myeloma Treatment
Myeloma experts help create treatment guidelines so that general oncologists or hematologists can more quickly understand how myeloma should be treated. Guidelines from the National Comprehensive Cancer Network (NCCN) or from centers like the Mayo Clinic (mSmart) are instrumental in helping to inform proper care. However, we are learning from the HealthTree Cure Hub that treatment in the general community can vary widely from suggested myeloma guidelines. Here are some examples, pulled from real world evidence in the HealthTree Cure Hub.
Using a Proteasome Inhibitor As Maintenance After Transplant for High Risk Myeloma Patients
mSMART guidelines provided by the Mayo Clinic suggest that high risk myeloma patients should receive a proteasome inhibitor as part of their maintenance therapy after stem cell transplant. In the HealthTree Cure Hub, we identified post-ASCT maintenance therapy in patients with high-risk multiple myeloma, as defined per mSMART criteria. Patients who received an autologous stem cell transplant prior to 2014 were excluded.
Our analysis identified 110 MM patients with high-risk myeloma. Of those, only 48 (44%) received proteasome inhibitor-based maintenance therapy. Additionally, 60 (55%) received IMiD maintenance, 1 (<1%) received 'other', and 1 (<1%) did not report maintenance therapy.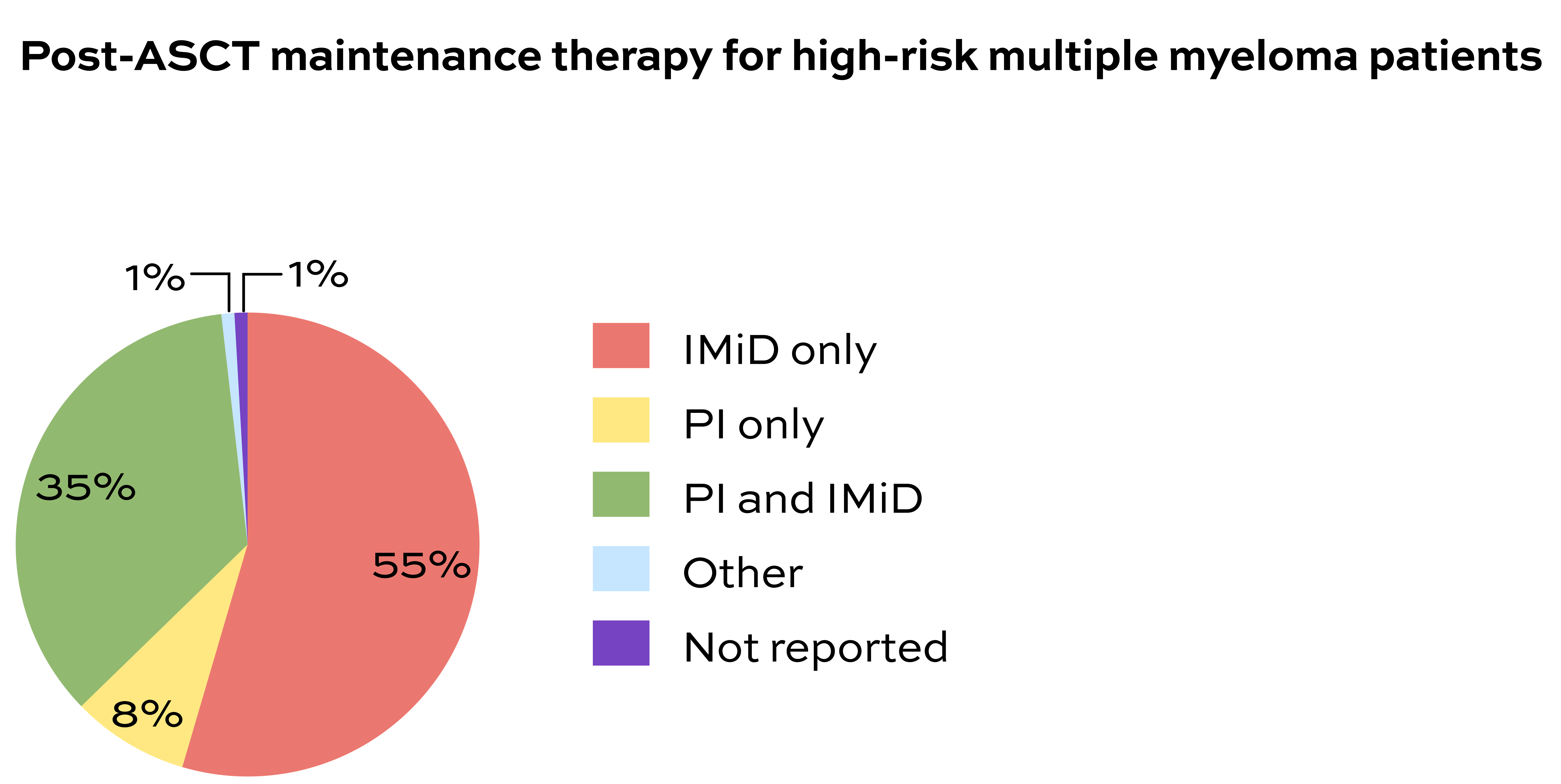 Vaccinations Post-Transplant
Myeloma guidelines suggest that patients should get a variety of vaccinations for the flu, pneumonia and shingles. In the HealthTree Cure Hub, we found that a majority of patients received the pneumococcal and influenza vaccine, however, a whopping 71.2% had not received the shingles vaccine. While many of us are on anti-virals or anti-bacterials like levofloxacin, the shingles vaccine does protect us more thoroughly.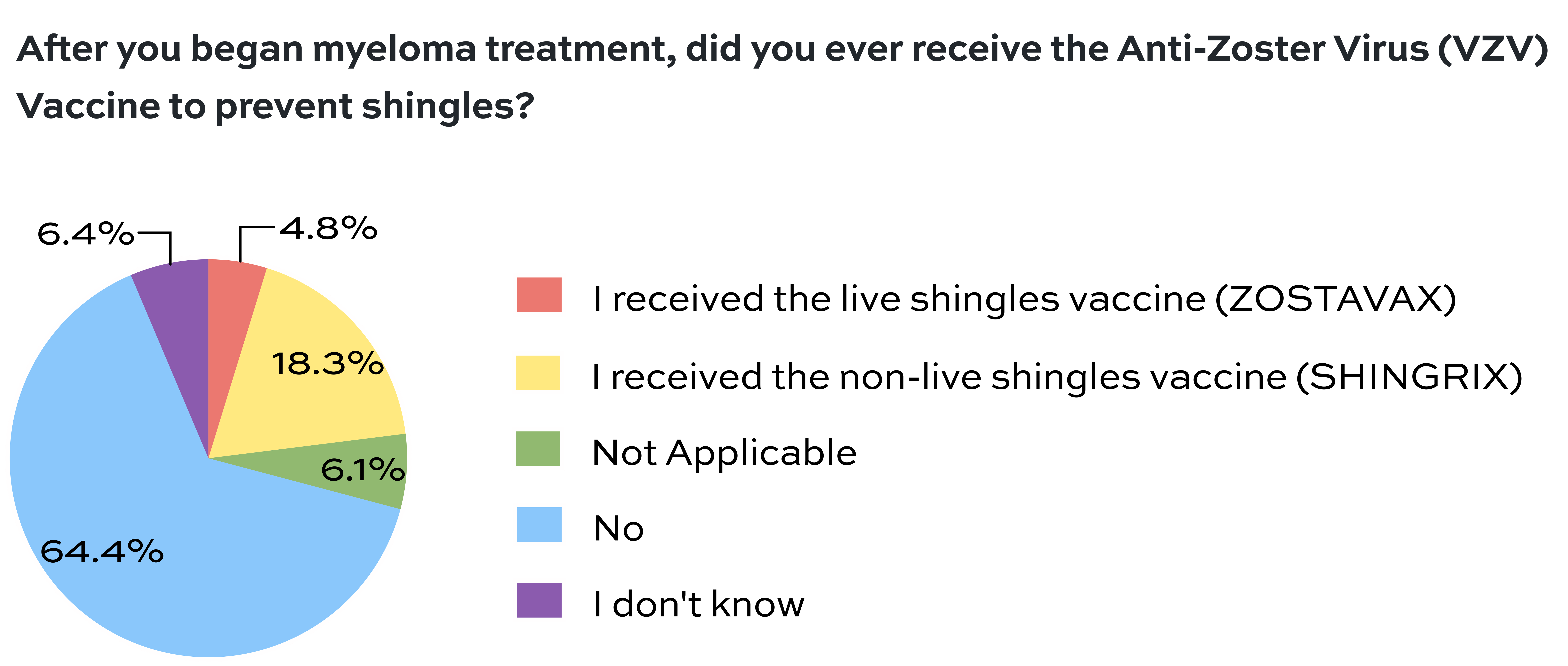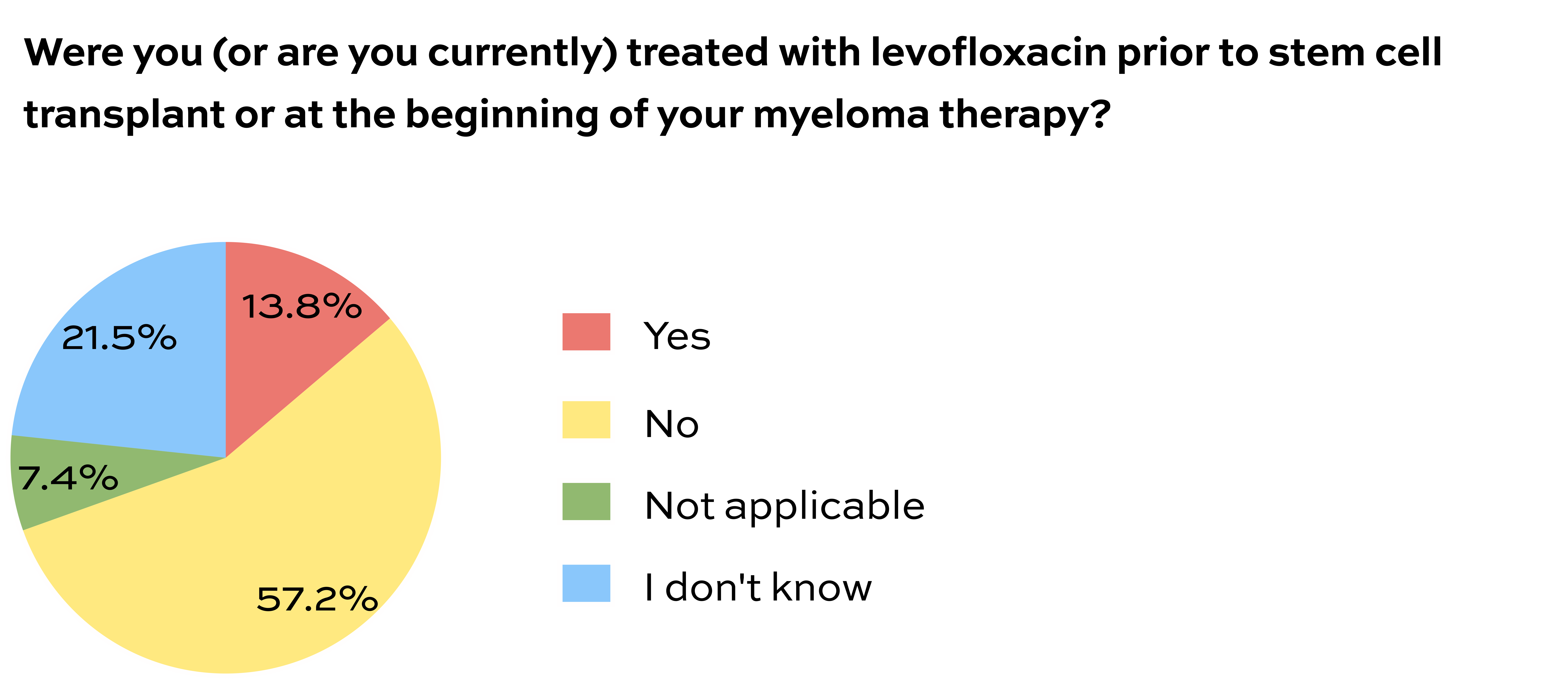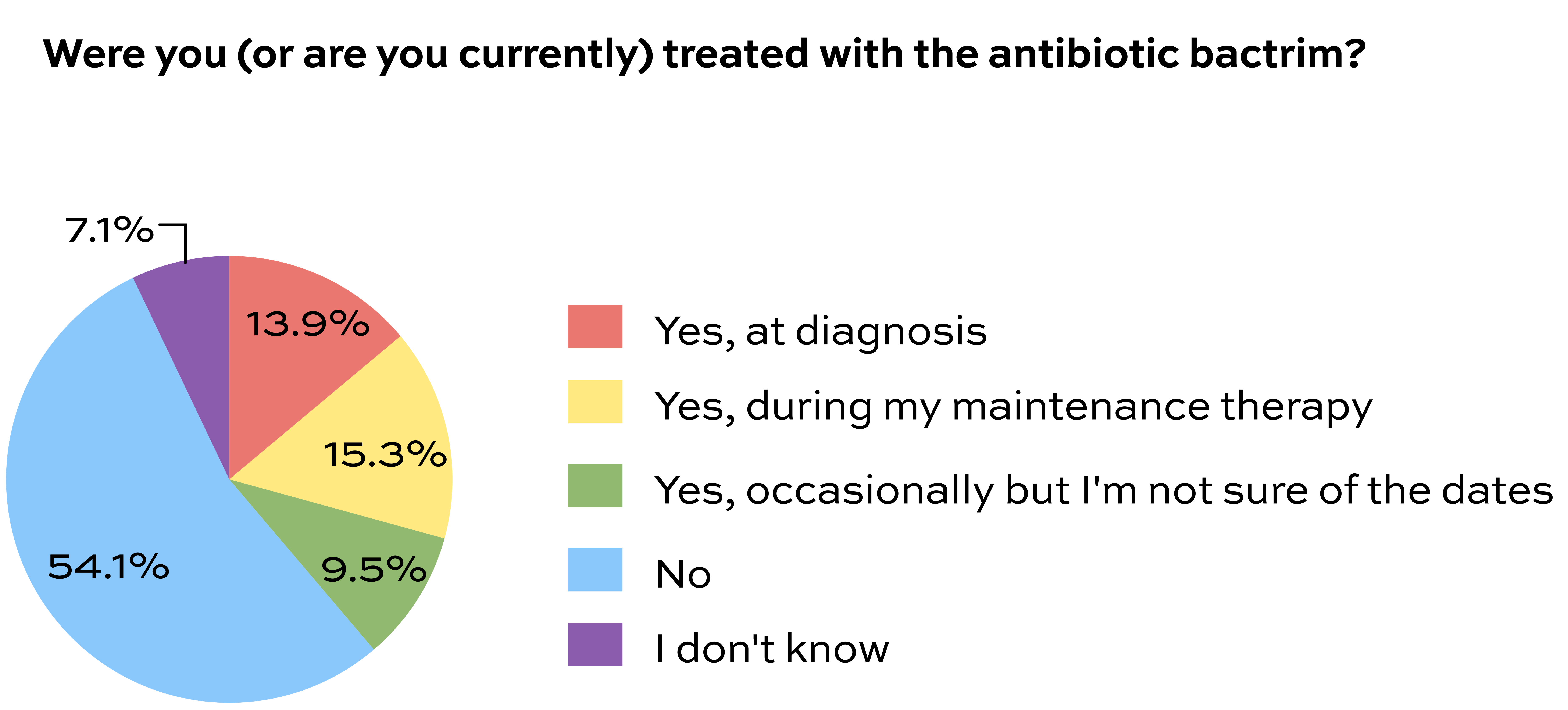 New Myeloma Insights Based on Aggregated, Anonymized HealthTree Cure Hub Data
We can use our shared myeloma experiences to answer important research questions with the collective, anonymous data in HealthTree Cure Hub. These are questions that could be considered "low hanging fruit" for improvements in survival or better quality of life. There are no other large data sets in myeloma that are validated and consistently updated, so the HealthTree Cure Hub presents a unique opportunity for the research community. We allow myeloma researchers to submit query requests for free to help speed their discovery of a potential cure. All data is anonymized and is not personally identifiable.
Here are some examples of what we've discovered so far in collaboration with myeloma researchers:
Tandem vs. Single Autologous Stem Cell Transplant
The hot debate 10 years ago (and beyond) was if tandem transplant was better than single transplant. Using real-world data, the HealthTree Foundation published results at the 2021 ASCO conference from an analysis of 945 myeloma patients who reported having either single or tandem transplants. The study showed that a larger number of the tandem transplant patients had better responses with their myeloma than did the single transplant patients.
Answers to Specific Myeloma Researcher Questions in Surveys and Studies
COVID Part 1 and Part 2 Studies
Many questions were posed to over 1,100 myeloma patients during the Part 1 (April - June 2020) and Part 2 (February - June 2021) COVID studies run in the HealthTree Cure Hub. An important question was how patients were faring emotionally with greater pressure on them to visit the clinic alone, spend less time in the clinic and isolate from family members. We published an abstract at the annual AACR conference in 2020 about their distress levels from the early days of COVID.
We also learned from this study that telemedicine was significantly used during COVID and rarely used prior to COVID. Before = before COVID pandemic, Acute = early stages of COVID pandemic, Chronic = later stage of COVID pandemic.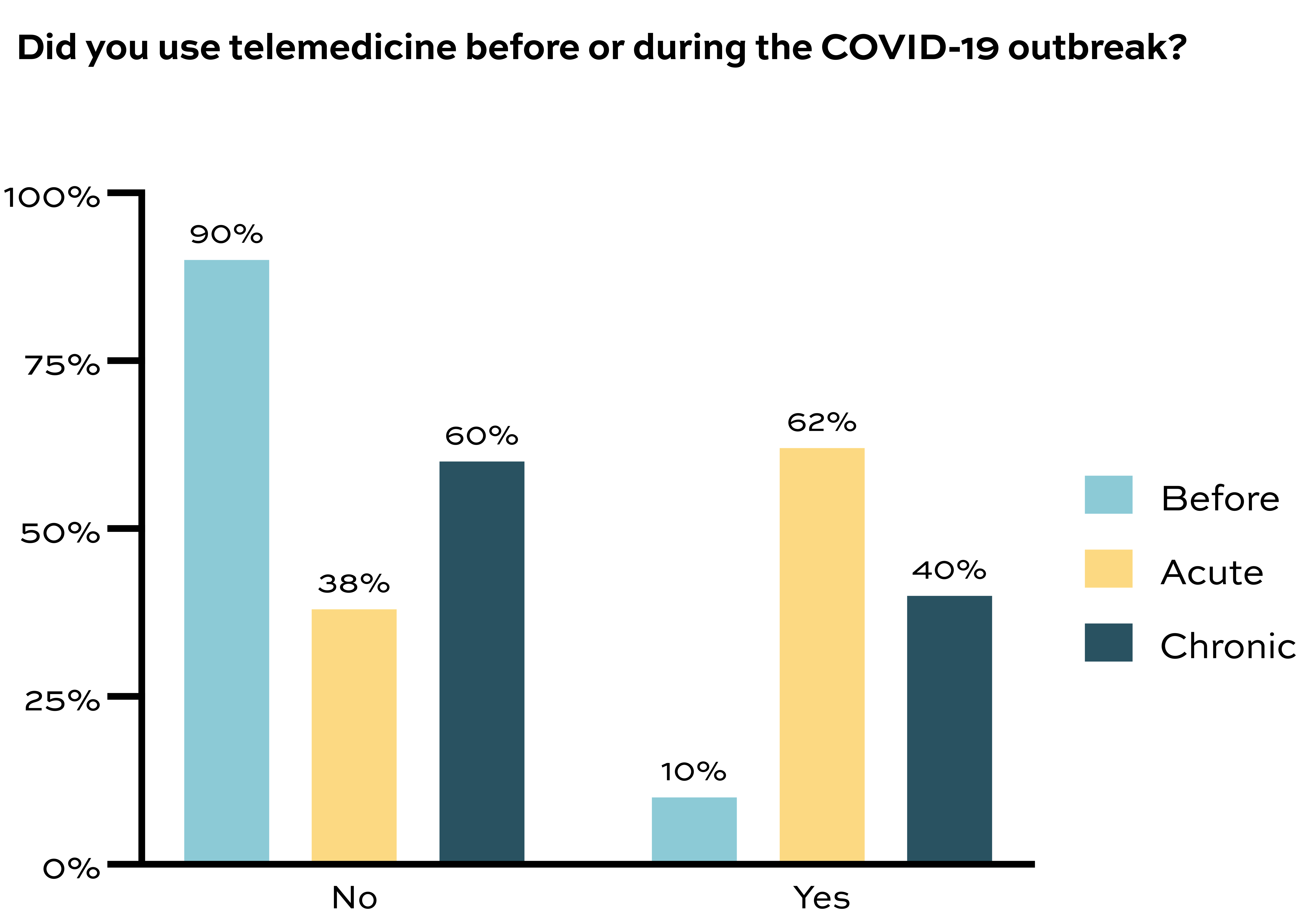 At the beginning of the pandemic, we also learned that patients visited their care provider less often, but still felt they had adequate access to care.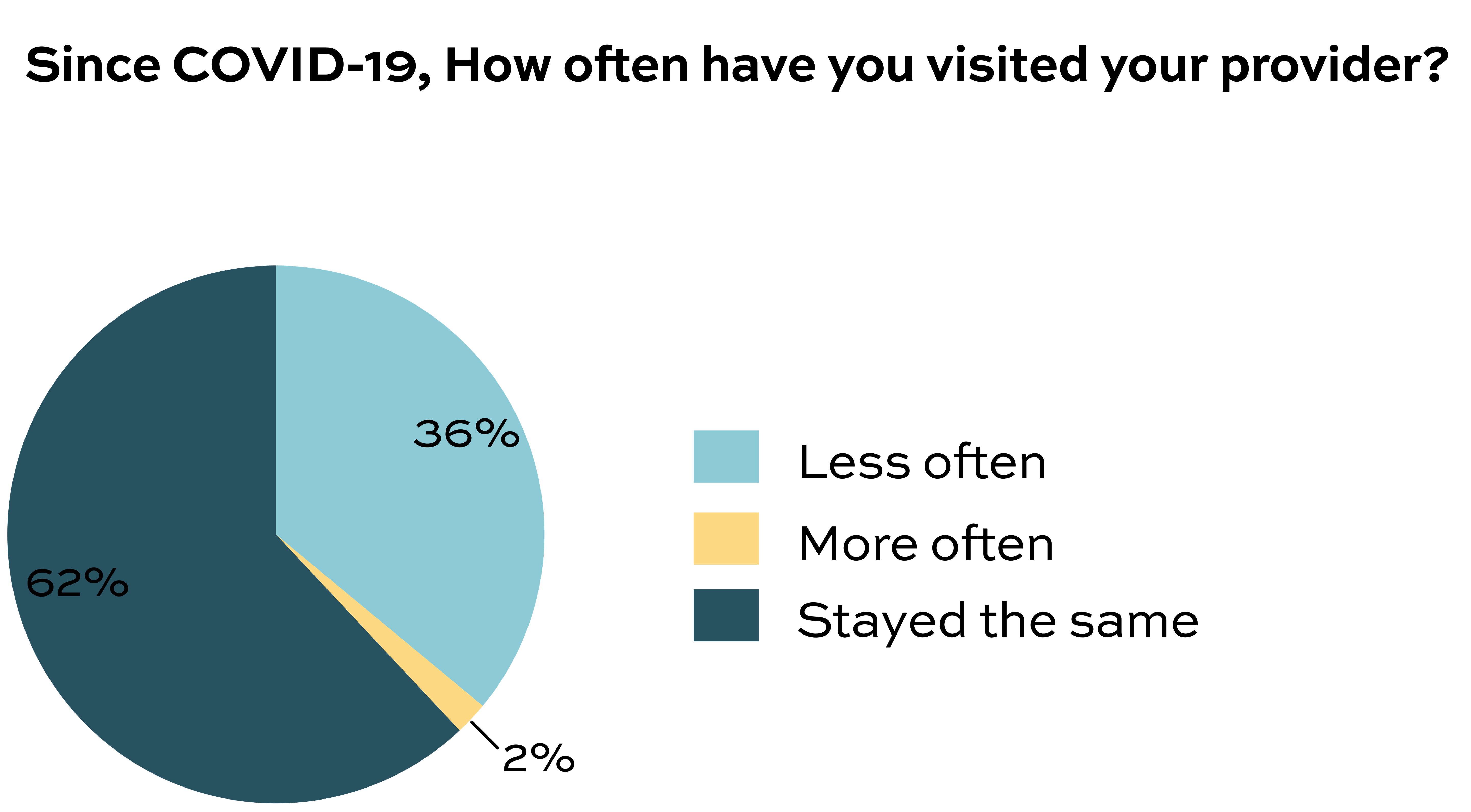 Real World Evidence of Use of Imaging and Genetic Testing in Multiple Myeloma
Michael Thompson, MD, PhD of Aurora Cancer Center wanted to know what type of imaging and genetic testing was being performed for most patients during diagnosis and follow-on myeloma care. This abstract was published at ASCO in 2020. They identified that highest percentage of patients were getting an x-ray (which is not that helpful to detect active myeloma), followed in popularity by a PET or PET/CT scan. These real world data can help inform the myeloma clinician community about what practice looks like in the general patient community. For example, there is a growing trend for whole body MRIs at academic centers, but that is clearly not happening in the community setting.
Additionally, Dr. Thompson wanted to know what type of genetic testing was being performed. The FISH test was the most common genetic testing performed at 48% at diagnosis, but that number should be 100% at diagnosis. Every myeloma patient should have a FISH test performed or know what a FISH test is and ask their doctor about getting one at diagnosis and at relapse.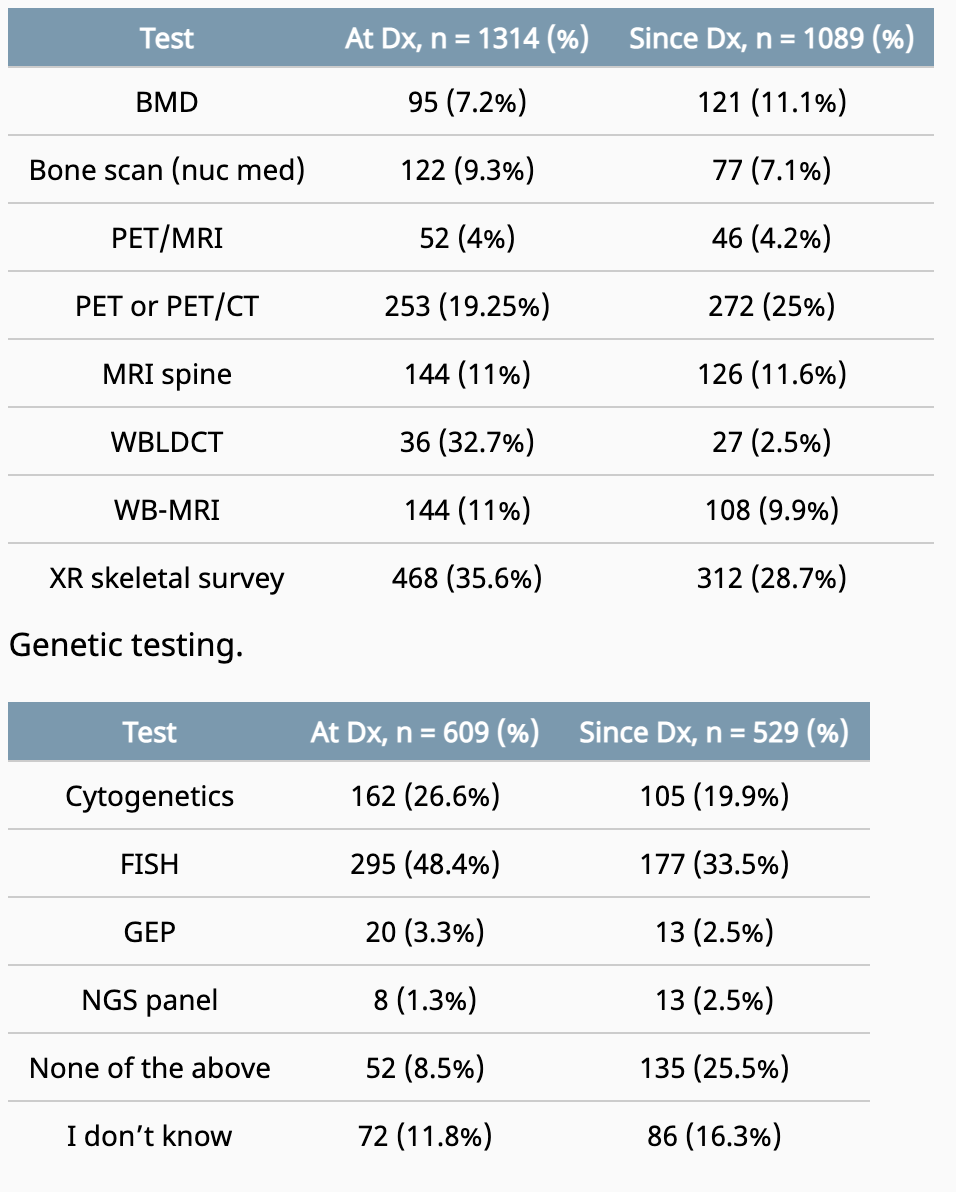 Integrative Medicine and Multiple Myeloma
In collaboration with Krisstina Gowin, MD and colleagues at the University of Arizona, the HealthTree Foundation performed a survey with an abstract published at ASCO 2021 on patient experiences and perspectives of integrative medicine in myeloma. With 195 total participants, patients were asked a series of questions about their experiences with integrative medicine. Patients felt uncomfortable talking with their doctor about integrative medicine. On a scale of 1-10 (1=very uncomfortable; 10=very comfortable), patients reported a mean score of 3.7 when discussing integrative medicine therapies with their oncologist. The top 10 integrative medicine modalities used by patients included:
aerobic exercise (83%)
nutrition (67%)
natural products (60%)
strength exercise (52%)
support groups (48%)
breathing exercises (44%)
meditation (42%)
yoga (40%)
mindfulness-based stress reduction (38%)
massage (38%)
Ongoing Studies in HealthTree Cure Hub
Genetics and Real World Patient Outcomes
Today in the HealthTree Cure Hub, we are running an ongoing genomics study to understand what treatments in the real world are providing the best outcomes for each individual set of genetic features. Patients who have these genetic features need this important information.
If you have a known genetic feature (del1p, del13, del17p, 4;14, 14;16, 14;20, 1qgain, etc.) please join the new HealthTree Myeloma Genetics Real World Data Study. You will be asked a short series of questions about your experience with genetic testing (5-10 minutes) and will be asked to connect your medical records to your HealthTree profile to ensure data accuracy. This study will review the records of participating patients, dividing them into genetic groups. We will aggregate the anonymous results which will be shared back with study participants.
The study is being done in collaboration with genomics research by Gareth Morgan, MD, PhD of NYU Langone and Benjamin Diamond, MD of the University of Miami.
Join the Myeloma Genetics Study
Future Studies
In the future, we will continue our collaboration with myeloma experts to perform surveys and studies on topics such as:
The use of plant-based diets to slow smoldering myeloma progression (with microbiome samples)
CAR T outcomes and myeloma patient experiences
Bi-specific antibody outcomes and myeloma patient experiences
Exercise and its impact on smoldering myeloma progression
Sleep apnea and myeloma progression
And others
What We Can Learn Together
We encourage all myeloma patients to join the HealthTree Cure Hub to help contribute to important insights like these. We are just getting started in learning about how our shared, collective experiences can help us all.