The HealthTree Foundation has launched a #CureinFive initiative for March, Myeloma Awareness Month. Step 3 of that initiative is to share your myeloma story and patient experiences.
Introducing a New HealthTree Cure Hub Feature: Patient Solutions for Side Effects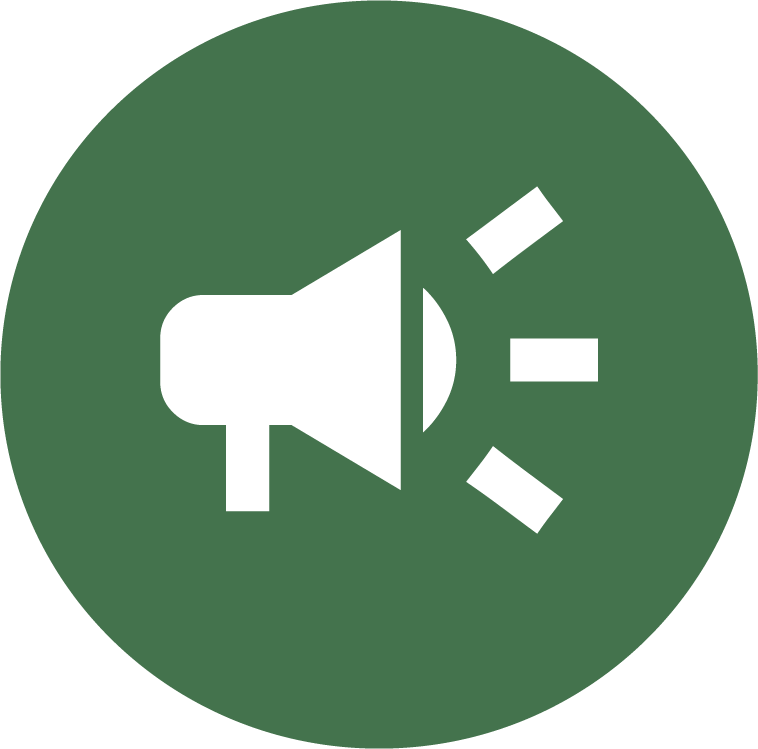 How do you manage neuropathy? What side effects are you likely to experience on Revlimid, selinexor or dexamethasone? How severe will they be?
Side effects from myeloma or myeloma treatment are some of the most challenging experiences for patients besides the myeloma itself. But what if we could help one another using real-world data? Today we are thrilled to announce a new feature in the HealthTree Cure Hub called Patient Solutions. This new Patient Solutions feature allows you to share the side effects you experienced on treatment AND the solutions you've effectively used to relieve those side effects.
Whether the solution is an over the counter medication, change in diet or doctor recommended solution, you can see the most commonly used Patient Solutions, the number of patients who used that solution and the level of usefulness.
How the New Patient Solutions Feature Works
1. Enter your treatments and associated side effects in the HealthTree Cure Hub
Use your HealthTree Cure Hub account to add your prior treatments and any associated side effects under Treatment History.

2. Enter your solutions on the Patient Solutions page
In the HealthTree Cure Hub, then click on the left sidebar text "Patient Solutions." In the top left, you can share what you did to reduce those side effects and how well it worked.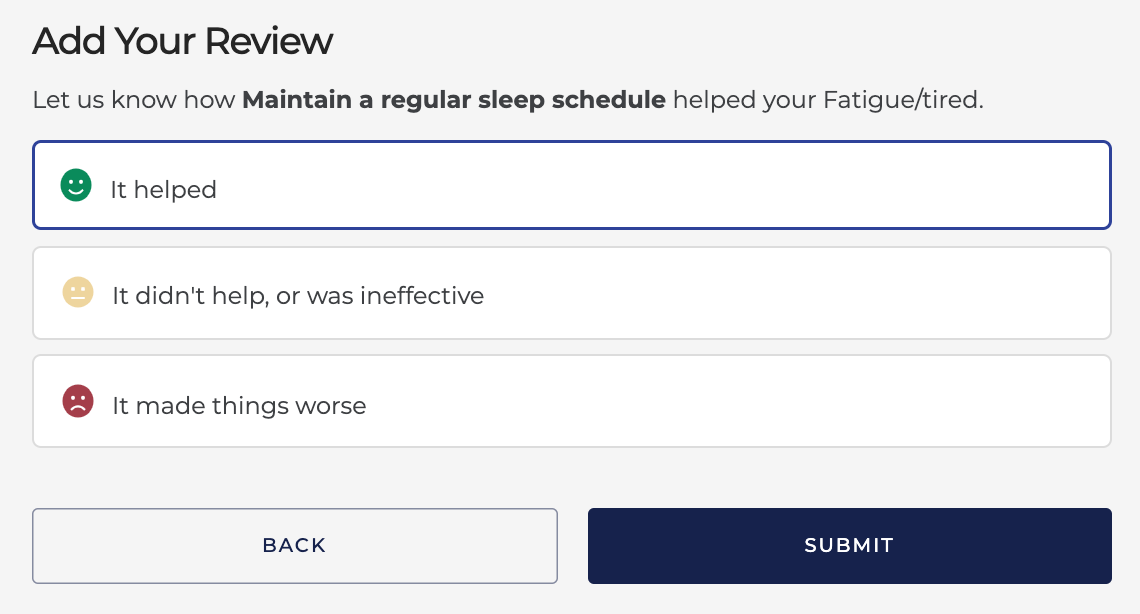 3. See other Patient Solutions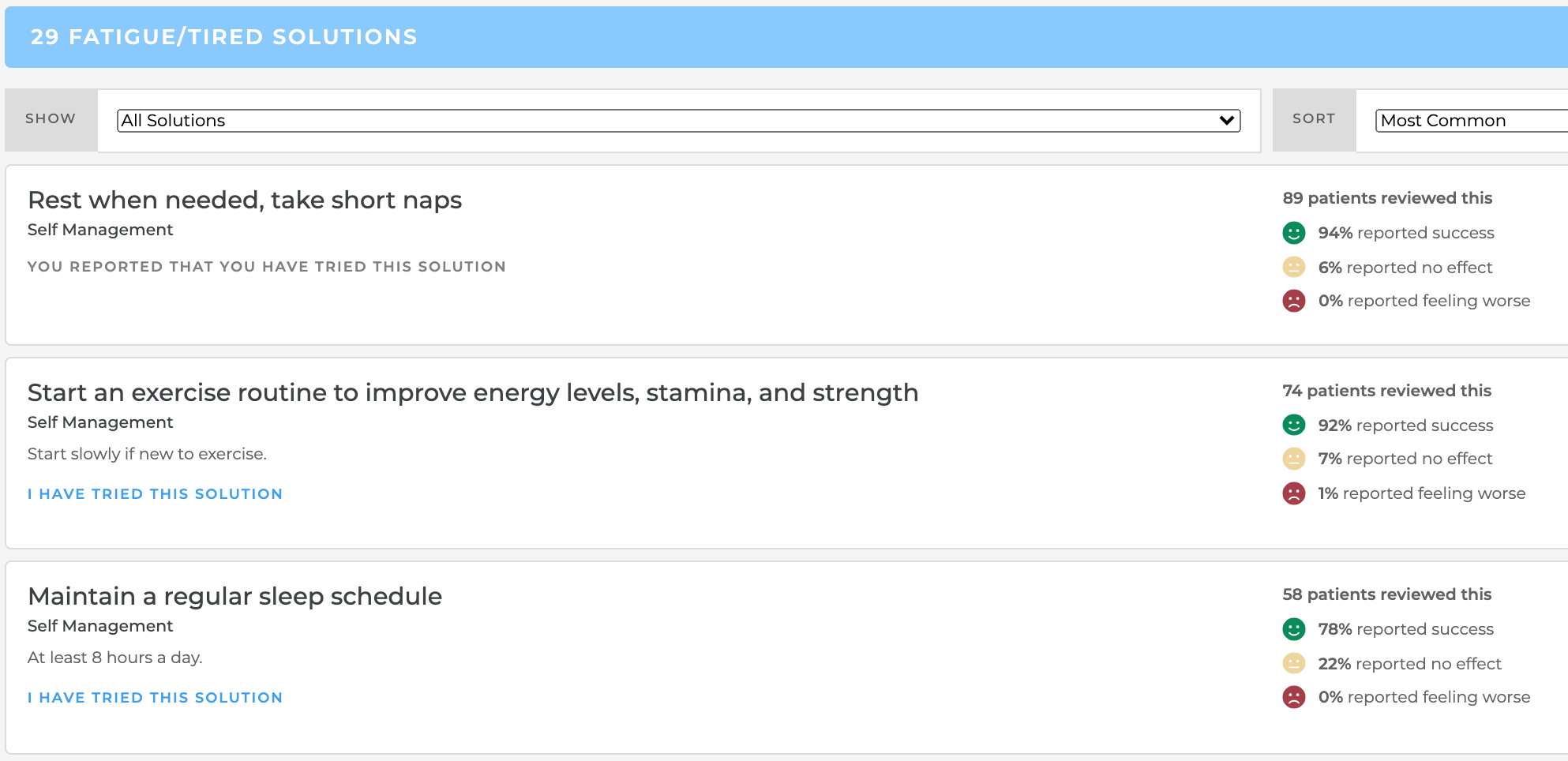 Typically, patients will reach out to peers or on social media to find solutions to these common side effects, but the solutions are anecdotal. As a result, patients are unsure how well any given suggestion really worked and for how many patients. Until now, there have not been data-driven solutions patients could review with their doctors. HealthTree's Patient Solutions feature arms patients with the information they need to make informed decisions and mitigate their side effects to enable the best patient outcomes.
As this is a new feature, we need YOUR help! Please take some time today to add your solutions to help your myeloma peers. Over time, the solutions will become more populated, helping us more as a myeloma community. As always, check with your doctor before implementing any suggested solutions as some may be contraindicated for your treatment.