Why Myeloma Patients Need Those Crazy Steroids
Let's face it. Steroids are the standard myeloma drugs that patients love to hate. The "I-hate-you-but-thanks-for-saving-my-life" sentiment was well expressed in patient Sean Murray's last Myeloma Beacon column:
Dear Dexamethasone, THANK YOU for providing me with the boundless, unbridled energy to clean the kitchen at 3 a.m. and to adroitly bite the head off of anyone within earshot. Oh yeah, I almost forgot: THANK YOU for helping me to beat back myeloma, too.
With all the bad, though, comes real impact against myeloma. Watch this Patient Power video with myeloma advocate Jack Aiello and Dr. Paul Richardson, MD of the Dana Farber Cancer Institute as they share why steroids are helpful and how their effects on our emotions can be minimized.
Why Are Steroids Used Along with Myeloma Treatment?
from
Patient Power
on
Vimeo
. Dr. Richardson makes an important point - myeloma patients must watch their diet because dex disregulates the way the body processes sugars. For patients with hypoglycemia, diabetes or other glucose issues, ask your doctor to help with strategies to minimize the impact and avoid sugars, heavily processed foods and empty carbohydrates. So you go, dex. Do your thing and we'll try to channel our steroid anger into beating back our myeloma with a very big stick. With lots of whacking. And occasional emotional outbursts. You get the idea.
Here's a song I wrote about my bad co-dependent relationship with dex in I Will Say Goodbye.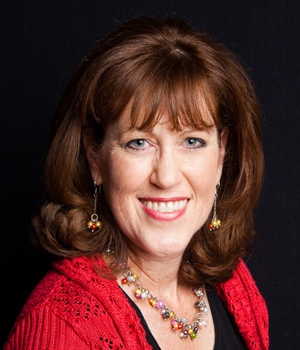 about the author
Jennifer Ahlstrom
Myeloma survivor, patient advocate, wife, mom of 6. Believer that patients can help accelerate a cure by weighing in and participating in clinical research. Founder of HealthTree Foundation (formerly Myeloma Crowd).
More on Life With Myeloma
Thanks to our HealthTree Community for Multiple Myeloma Sponsors: