Why I'm a Multiple Myeloma Advocate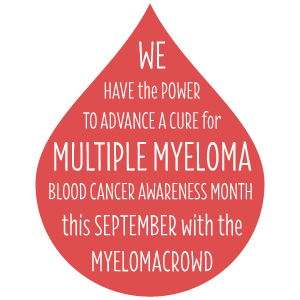 Blood Cancer Awareness Month Take Action Thursday
Why do people become their own myeloma advocate? And why do they advocate for others? Although their reasons differ, they all agree that they want YOU to get your best outcomes with multiple myeloma. Hear from 7 myeloma advocates who dedicate significant time and attention to helping you find the most relevant information to get your very best outcome. Whether you have minutes or hours to help, YOU can become a myeloma advocate too!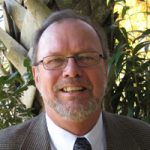 GARY PETERSEN Early on in my research of multiple myeloma treatment, I would do a Google search like "multiple myeloma survival rates," and I would change it by putting in hospital names like Mayo, Dana Farber, M.D. Anderson, ad infinitum. The only thing that would come up were clinical trials, National Cancer Institute's (SEER) survival rates, and some rates for Mayo and for UAMS. That was it! Having an operations engineering and business management background, I was shocked that performance-based information was not available to the myeloma patient community. A well-respected Senior Vice President of a multibillion dollar company (and my boss) once said, "You cannot manage what you do not measure!" From my operations engineering background, you use measurements to know where you are and to gauge the success of programs and improvements that you initiate. Total quality management has improved products for decades by using measurements to gauge improvement, so why not hospitals and their multiple myeloma programs? But the real impetus was being in an IMF support group and watching people, my friends, die too soon. Some of them which I knew were getting inadequate care. In addition, places like Little Rock were showing survival rates of seven years whereas the National Cancer Institute indicated a survival of 33 months. I felt compelled to find a way to bridge the gap between the "What is (33 months)" to the "What could be (7 years)". Yes, I was on a mission, a mission to SAVE LIFE! That is why I started https://www.myelomasurvival.com/ which requests and publishes survival data.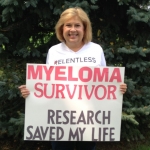 CYNTHIA CHMIELEWSKI Everyone needs a purpose in life. Once I started teaching I fell in love with the profession and instantly knew my calling was to be an educator. This is where I could make a difference in life and I did for almost 3 decades. I retired from a 28 year career as a teacher quite suddenly. My SCT failed to put me in a remission and my treatment schedule at the local clinic whose hours coincided with my work day made it impossible to maintain a regular teaching schedule. Once my myeloma was finally under control I began feeling a great emptiness. My life no longer had meaning or purpose. I felt a huge part of my life was dragged out from under my feet. That is when I decided that I wanted to share what a learned and the resources I gathered about myeloma with others. This was my way to fill that void. When I was initially diagnosed with myeloma I was a passive by-stander in my care. I learned from others how important it was to educate myself so I could be an empowered partner. Now I want spread that message to others and share the resources that I have gathered to help accomplish this goal. I tweet relevant information @myelomateacher. Here's more about how I do it.
JIM OMEL There are several types of cancer patient advocates such as those who (1) raise funds, (2) influence legislators, and (3) inform the public. For about 16 years I have been (4) a cancer research advocate, committed to promoting the best cancer research with the NCI and advancing that research to clinical trials. My advocacy began a bit selfishly by wanting to learn about my own cancer and thereby make better personal treatment decisions. I quickly realized however that myeloma is not my enemy; cancer is my enemy. There are so many commonalities between cancer types that to advocate for just one type such as breast, prostate, or myeloma is short-sighted. The very best treatment for a gastric stromal tumor, for instance, is a drug designed for CML (chronic myelocytic leukemia). As a First Connector for LLS, I found great joy in educating and advising frightened new myeloma patients. That same satisfaction carries over each month to my support group where we help and learn from each other. Serving on our hospital IRB and Cancer Committee and doing NCI peer review helped my understanding of clinical trials. Educating myself through NCI's CARRA program, AACR's Scientist/Survivor program, and interacting with other advocates at CALGB's Patient Advocate Committee all improved my skills. To be a good advocate you have to work at it! The work is very rewarding, and the inner satisfaction which comes from helping others is worth the time and effort. Good advocates are a compilation of (1) deep personal passion for their subject, (2) knowledge learned and re-learned every day with every new trial, every new report, (3) compassion for others, and (4) a burning desire to 'pass it forward'. Mentoring new advocates and watching THEM succeed provides the same feeling you get when watching your own children succeed.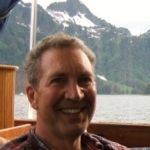 ERIC HANSEN There is no downside to helping people understand our cancer. Policymakers need the information to effect positive change, as in the case of Drug Parity legislation, to insure access to oral meds at the same co-pay as chemo infusions, for example. Also, medical people who do not "live in the myeloma world" need help navigating care options for their patients. But mostly, I appreciate the opportunity to help fellow patients by giving them the confidence to seek second opinions, and different options, and diet and exercise choices to improve the quality of their lives. It has been a "win-win" in my case, and a privilege.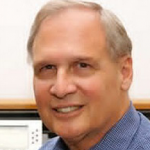 JACK AIELLO
Having been diagnosed with Myeloma in 1995, my first experience with advocacy occurred out of my own necessity when I was forced to go on disability in 2002. I still had a good head on my shoulders (even if I had leg issues) so contacted folks at the IMF, MMRF and LLS to see if I could volunteer. The local LLS office was about 5 mi from my house so I began helping out and also began to take on a facilitator role in our local Myeloma support group. The MMRF invited me to become a Myeloma Mentor and I spoke at a company-wide meeting at Millennium the day in May 2003 the FDA announced approval of Velcade. All 3 organizations invited me to go to DC and make calls on Congress, and then the IMF invited me to attend my first ASH in 2006.
By this time, I had done advocacy in the patient, fundraising, and legislative arena but ASH was a huge eye-opener for me in the area of research advocacy. Even though I had personally participated in 2 clinical trials by that time, it was so exciting for me to see so many oral and poster presentations on potential future Myeloma treatments. A few years later, Dr Jim Omel, MM patient, mentor and good friend, asked me to get more involved in the area of research advocacy, which I certainly enjoy. Currently I'm a patient advocate on Myeloma committees with the NCI, SWOG, CIBMTR (part of BE THE MATCH), and my local Stanford Scientific Review Committee. While I certainly don't understand all the scientific/biologic research, I'm still able to ask questions from a patient's perspective when these organizations evaluate clinical trials. And since I haven't missed an ASH meeting in 10 years, I'm able to share research results with the myeloma community via speaking to my support group, writing/distributing detailed summaries of such meetings, and interviewing Myeloma expert docs for various patient websites.
I feel so fortunate to be a 22-yr myeloma survivor but remember so well how I felt being told I have a cancer I'd never heard of. Unfortunately, most myeloma patients experience the same feeling today, so it's important for us "experienced" patients to share and educate others. I feel lucky that I'm able to do this and hope to continue doing this for many years.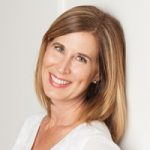 LIZZY SMITH
I was diagnosed with multiple myeloma in January 2012, a day and moment I will never forget. At age 44 and with nearly no signs that something was wrong, I got the surprise of my life, a cancer diagnosis. I was in shock and felt a fear like I had never known. I immediately entered treatment and had tandem auto stem cell transplants. And when I started recovering, it was time to start rebuilding a very different kind of life than the one I had lead. Because going back to my pre-cancer life was not an option. So now what? Doctor's appointments, labs, maintenance therapy, days of fatigue, too many colds... This was going to be a journey, hopefully a very long journey, and the path I took mattered like nothing quite ever had before getting sick. And that is when I started becoming an advocate. I started writing my personal blog (www.lizzysmilez.blogspot.com), I opened up a Twitter account, and I tried to heal. I met the most amazing myeloma advocate I've ever known, Jenny Ahlstrom, via Twitter. Not only did we share a disease, we were the same age and lived just miles apart. She had a great idea for a web site and I was excited to help her launch it and contribute content often. And so we started meeting weekly to get www.myelomacrowd.org up and going. What has advocacy taught me? For one, I have learned a ridiculous amount about my disease. This has enabled me to understand what myeloma is, current treatment, the importance of clinical trials, and new drugs either just approved or in the pipeline. Armed with this information, I have asked my doctor tough questions, demanding a level of care that I am entitled to. I came to realize how critically important it is to be our own advocates with our medical team. This part is a real drag, to be honest. Because when I am not feeling well or when I am in the midst of a panic attack, the last thing I feel like doing is researching treatment options. I want to crawl into the fetal position and hide. Unfortunately, that is not a luxury we have if we are to get the best care. This past summer has been rough for me. A relapse. Anxiety attacks that, for a solid week, would not go away. They were crippling and frightening. I wanted to just lie down on my parents' couch and be left alone. Instead, I had to muster up the courage and energy to get myself on planes and start meeting with the best doctors I could find to pick their brain on "what's next" and what are my options. Let's be creative here. I went to NIH in Washington, DC, Johns Hopkins in Baltimore, Fed Hutchison in Seattle, and Mayo in Phoenix. I came back with a list of new drugs and combos, literally listed in order. I met with my oncologist and handed it to him. "Will you put this plan in order? If not, I need to find a new team that will," I said. We had a wonderful, hopeful and empowering meeting. And the new plan Part A is going into effect starting today. I have also learned that finding a great myeloma specialist matters. If you are not comfortable with your team, go elsewhere. Always get second opinions. Be willing to do what you must in order to get the best care you can find. I know this can be hard and daunting. I feel your pain. And, lastly, I have met fellow myeloma survivors from around the country. I try to provide hope and encouragement and a listening ear. As I continue the battle against these pesky myeloma cells, advocacy has been a huge blessing. I am not a passive patient. And in between treatments and fatigue, I'll continue leaving life to its fullest.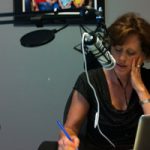 JENNY AHLSTROM I became a myeloma advocate after finishing treatment in 2012 and realizing that unless I was willing to get involved, I would have to wait for a cure to happen at the "standard" pace of research. Would I relapse before a cure was discovered? It was likely. In 2010, myeloma doctors never mentioned the word "cure." I was determined to join a clinical trial if I relapsed but with over 450 to choose from on www.clinicaltrials.gov, how was I to pick from the overwhelmingly complicated list? When I learned that only 3% of myeloma patients join clinical trials, I thought that if we joined in greater numbers, we could accelerate the pace of research. I started Myeloma Crowd Radio interviewing top myeloma experts to learn more about their current research and open trials and will do my 85th show next week! We've also partnered with SparkCures to help find trials in an easier way. Next came the www.myelomacrowd.org website. Now we have news, clinical trial descriptions, articles on life with myeloma, Facebook groups and links to navigate this disease. After the website was up and running, it became clear that sharing information was important but a cure was better, so we launched the Myeloma Crowd Research Initiative for high-risk myeloma. I'm thrilled that we've raised over $330,000 so far for two specific myeloma projects just for patients who don't have the luxury of time and "can't wait for a cure." We recently added the Myeloma Crowd Round Tables so you can meet myeloma experts in person and learn even more about this disease. My payday is when I get to help myeloma friends find heir best treatment options. My even bigger payday will be when the doctors have cured this disease with our help. What I've learned is that we have more influence than we think and can add our power to the propeller to advance a cure. If you'd like to become a Myeloma Crowd volunteer, send us an email at info@crowdcare.org and let us know how you'd like to help!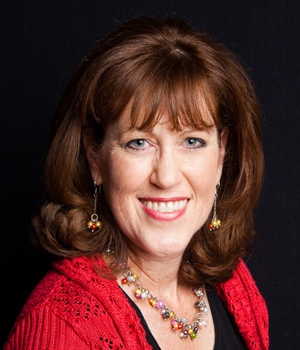 about the author
Jennifer Ahlstrom
Myeloma survivor, patient advocate, wife, mom of 6. Believer that patients can help accelerate a cure by weighing in and participating in clinical research. Founder of HealthTree Foundation (formerly Myeloma Crowd).
More on Life With Myeloma
Thanks to our HealthTree Community for Multiple Myeloma Sponsors: