What to Eat if You Have Multiple Myeloma
There aren't any proven diets to treat multiple myeloma. However, there are specific nutritional strategies that you can use to treat common symptoms, that occur while being treated with multiple myeloma, as well as to reduce a cancer recurrence.
Be aware that multiple myeloma and its treatments may make it difficult to eat right, but there are steps you can take to help. Sometimes eating is the last thing you want to do. The symptoms of this blood cancer and the side effects of treatment can make it hard to have an appetite or eat as much as you used to. But getting the right nutrients and enough of them is an important part of getting well.
Strategies to use throughout your treatment
Having a strategy, for your nutrition, will help keep you on track during your treatment. Using these nine strategies will help in you feeling well:
Eat small, frequent meals throughout the day.

Choose foods that are easy on your stomach.

Include Protein-rich foods.

Choose whole grains

Eat a variety of fruits and vegetables

Stay hydrated

Choose healthy fats

Limit added sugars

Practice good food safety
Foods to avoid
Multiple myeloma makes your immune system weaker so you'll want to stay away from any foods that could make you sick, including:
Raw meat or fish

Runny eggs

Unpasteurized drinks

Sushi

Unwashed fruits and vegetables
Foods for anemia
Multiple Myeloma can cause anemia. With anemia you can experience fatigue and weakness. Anemia can also be caused by deficiencies in iron, folate and vitamin B-12. Here are some foods that are rich in iron, folate or vitamin B-12 that you should consider adding to your diet:
Clams

Liver

Red meat

beans

chickpeas

lentils

nuts

spinach and other leafy greens

asparagus

broccoli

fish

poultry

eggs

dairy

fortified breakfast cereals

fortified non-dairy milk, such as soy milk, flax milk, or almond milk
Vitamin D
A small study of post myeloma treatment patients showed that about 60 percent had a vitamin D deficiency. Here are some sources you can use to make sure you are getting your vitamin D and avoid the deficiency.
sunlight

fortified orange juice

fortified yogurt and milk

sockeye salmon, tuna, and sardines

egg yolks
Along with your medications and other treatments, lifestyle changes can have a big impact on your fight against myeloma. Healthy eating habits can be hard at first, but remember, that we not only eat to help fight the cancer, we also eat to nourish our body.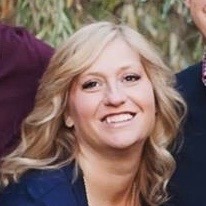 about the author
Lora Jensen
Lora is an Editorial Contributor for the Myeloma Crowd and proud mom of 6 kids and 5 grandkids. In addition to supporting myeloma patients, she loves creating fun parties and activities for her grandkids to enjoy.
Thanks to our HealthTree Community for Multiple Myeloma Sponsors: