What About Autologous Stem Cell Transplant for Older Multiple Myeloma Patients?
This is an interesting question, since the median age of myeloma patients at time of diagnosis is 70 years. Are autologous stem cell transplants (SCT) still a treatment route that can or ought to be considered for this patient group? The answer is a solid yes, albeit with some caveats, as recently reported by a group from Medstar Georgetown University Hospital. Previous studies have already suggested that auto-SCT's are safe for older patients and are associated with encouraging response rates.
The Georgetown team evaluated outcomes of 360 patients, all aged between 75-83 years, who underwent auto-SCT within 12 months from their multiple myeloma diagnosis between 2013 and 2017. This time period is important to note because the modern immunomodulators and proteasome inhibitors were already available. This patient group had the following characteristics:
More than half of the patients had a Karnosfsky performance score of less than 90. What is this Karnofsky scale? It is a scale developed to allow physicians to evaluate a patient's ability to survive chemotherapy for cancer. The scale itself is shown below.
Those interested in learning more about the Karnofsky scale can check out the following link.
In addition, more than half of the patients had a 'SCT comorbidity index' of 3 or higher. This index comprises 17 different categories of organ disfunction. Positive findings in any or each of these categories are summed up into a total score. This score provides some insight as to the risks patients may experience during and after transplant. The short version of the score matrix itself is shown below (and a good exercise for any of us is to see where we stand ourselves).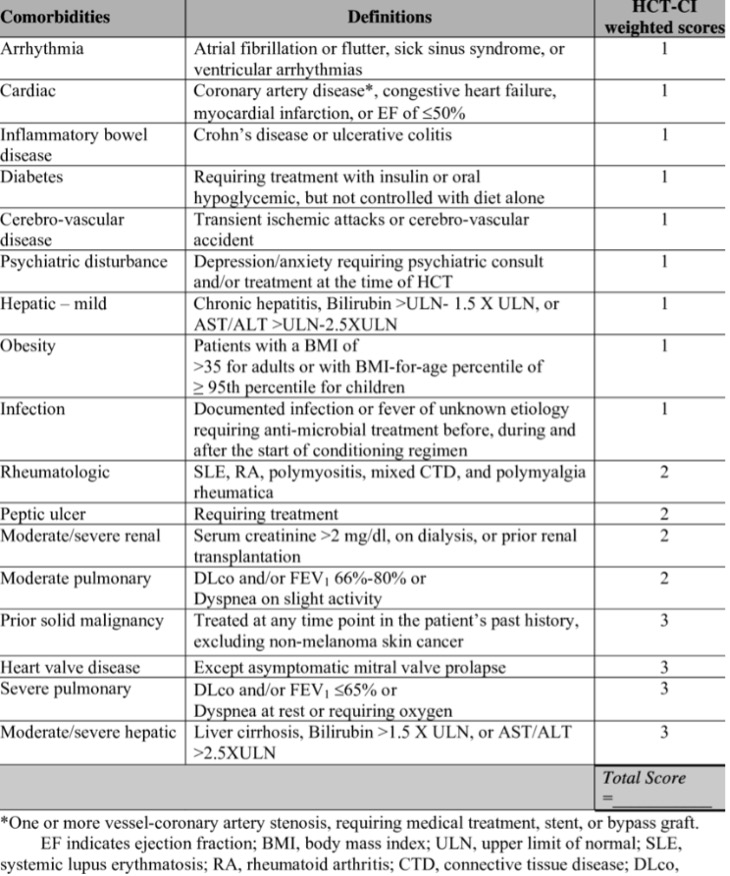 About 1/3 of the patients had high risk cytogenetics
A little more than half the page had stage III myeloma
Those readers interested in learning more about this scoring methodology you can click on this link. This link provides a handy 'calculator' that goes into more detail than the summary matrix shown above, but gives good insight as to the minutiae our transplant physicians get involved in.
Conclusions of this large study can be summarized as follows:
"… analysis showed a 100-day transplant-related mortality rate of 1%) and a 2-year rate of 6%)
At 2 years, 27% had relapsed, whereas 66% remained progression free and 83% remained alive
High-risk cytogenetics was the only factor associated with increased risk for relapse and shorter PFS
Age at transplant had no impact on OS.[Emphasis added]
The authors stated, ""We were pleased to see that [autologous HSCT] for multiple myeloma remans feasible in this older population and is tolerated without increase in transplant-related mortality compared with historical data."
It good to know that auto-SCT that older patients [around 75 years of age] is a safe and effective treatment of their myeloma given that they have a reasonable level of physical fitness and a somewhat limited number of less severe other medical concerns.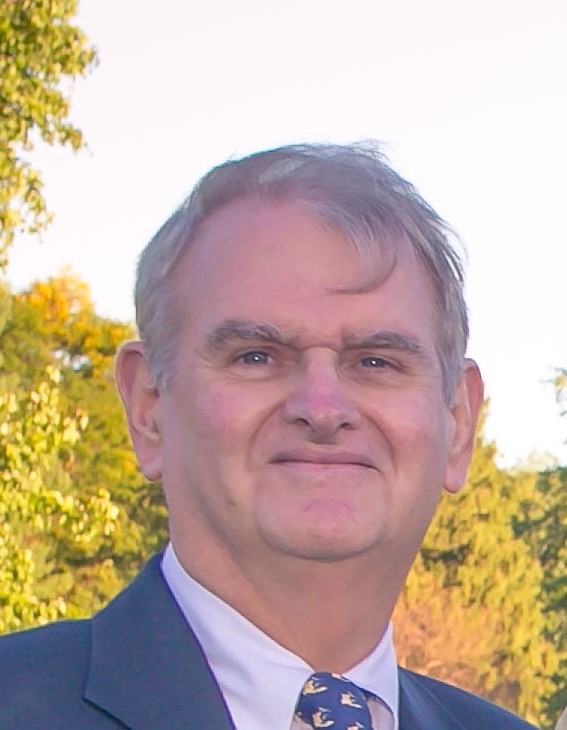 about the author
Paul Kleutghen
I am a patient diagnosed in 2014 with primary plasma cell leukemia (pPCL), a rare and aggressive variant of multiple myeloma and have been very fortunate to find successful treatment at the division of Cellular Therapy at the Duke University Cancer Institute. My wife, Vicki, and I have two adult children and two grandsons who are the 'lights of our lives'. Successful treatment has allowed Vicki and I to do what we love best : traveling the world, albeit it with some extra precautions to keep infections away. My career in the pharmaceutical industry has given me insights that I am currently putting to use as an advocate to lower drug pricing, especially prices for anti-cancer drugs. I am a firm believer that staying mentally active, physically fit, compliant to our treatment regimen and taking an active interest in our disease are keys to successful treatment outcomes.
More on Life With Myeloma
Thanks to our HealthTree Community for Multiple Myeloma Sponsors: