What About Attitude - Jim Lubinsky's Story
It has been proven many times that the impact of mental stress will influence the body's health. Stress definitely impacts the immune system's ability to fight off disease.

Many years ago my wife, Pat, and I made a pact that we would somehow leave this world together rather than one of us having to bury the other. When I was diagnosed with myeloma in 2015 and told "there is no cure", Pat said to me "you're not going anywhere" (paused a few seconds and said) "cuz I'm not ready to die yet". We laughed together and that little statement lifted my spirits and gave me great hope.

Later in a restaurant named Buddy's in Annapolis Maryland with some friends having dinner, I had an epiphany. In the middle of dinner, while quietly agonizing over my health situation, I suddenly thought, "why are you torturing yourself like this when there are so many good things in life to be enjoyed. Either way you're going to die someday so give up the self-torture and enjoy your life". At that point, my entire attitude shifted dramatically. I had an upcoming appointment with a new oncologist and suddenly realized this would be a turning point in my myeloma.

I entered my Stem cell transplant in October 2017 with the attitude that "this is a small investment in the future of my life. Just a few weeks or perhaps a couple of months and I would be back on track and healthy again". That's exactly what happened. And the time in the hospital, though it included some discomfort, was not a major event but just a small blip on life's radar. I kept my eye on the prize, the target, "get out of the hospital as soon as possible and back to a normal life".

Many of the patients that I've coached are stressed and anxious about their future and their disease. I often express to them that "the doctors will take care of their physical needs but they need to address their mental condition and change their attitude in order to realize the full potential effects of treatment and allow their bodies to heal in a way that they will not only survive but thrive".

The strongest virtue we have is Hope. Hope drives us and moves us and keeps us going even when life looks difficult. There is one thing in your life that you can control and that's "Attitude". How you view your situation or condition.

Update: in February 2021 my ClonoSEQ MRD test showed negative, "none present". This followed two years of normal blood test results while on 10 mg revlimid and after reducing the dose to 5 mg for a year. I'm 7 months Revlimid free and feeling healthy and normal, celebrating my 75th birthday. Life is Good.

Jim Lubinsky
Jim volunteers as a Myeloma Coach to share his time and personal knowledge of myeloma to help others. Myeloma Coaches receive initial and ongoing training, continual education and support. If you are a myeloma patient or caregiver willing to share your personal experience, knowledge and resources-consider joining our Coach team. Contact a member of our team with any questions: myeloma@healthtreecoach.org.
find or become a myeloma coach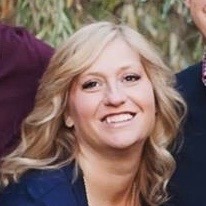 about the author
Lora Jensen
Lora is an Editorial Contributor for the Myeloma Crowd and proud mom of 6 kids and 5 grandkids. In addition to supporting myeloma patients, she loves creating fun parties and activities for her grandkids to enjoy.
Thanks to our HealthTree Community for Multiple Myeloma Sponsors: