We're All In This Together: Fighting Myeloma is a Team Sport
You may remember James Bond's story about joining clinical trials and his race to stay alive through fitness, but he isn't on this course alone. His wife Kathleen is a strong team member and advocate, doing research, cheerleading and encouraging him every step of the way.
In a recent show on The Balancing Act, Kathleen Bond shares part of her story to support Jim in his 24-year struggle with myeloma. Our favorite advice for patients from Kathleen? The family's 8 o'clock rule. Any time after 8 pm, discussions about myeloma cease. It's their way of disallowing myeloma to take over the life they keep on living together. Caregivers give their all and Kathleen is a wonderful example of a loving caregiver who knows when to push and when to pull back and find balance.
Incredibly, Kathleen created the Pan Ohio Hope Ride, a 4-day 328 mile ride across the state of Ohio in support of the American Cancer Society. Jim and his son just completed this ride and were featured on a local TV segment before the ride began. What they've done together is completely awe-inspiring.
The show also features Fatima Scipione, Director of Patient Advocacy at Takeda Oncology. It is clear that no one rides the myeloma journey alone. We need family members, friends, doctors, hospital staff, pharmaceutical companies and researchers to help add their talents and resources to find a cure for this disease.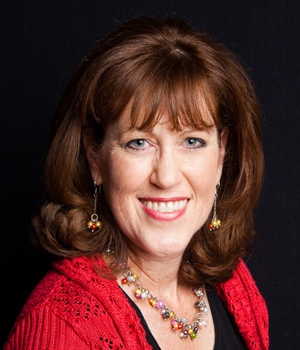 about the author
Jennifer Ahlstrom
Myeloma survivor, patient advocate, wife, mom of 6. Believer that patients can help accelerate a cure by weighing in and participating in clinical research. Founder of HealthTree Foundation (formerly Myeloma Crowd).
More on Life With Myeloma
Thanks to our HealthTree Community for Multiple Myeloma Sponsors: