Weekly Kyprolis (Carfilzomib) Seeking FDA Approval for Multiple Myeloma
In recent studies, weekly carfilzomib (Kyprolis) has been proven to show benefit over twice weekly administration. Amgen is now submitting an FDA request based on study results to provide this frequency of administration in the clinic.
The request is based on results from the Amgen Phase III ARROW trial. In this trial, 478 patients were included who had already relapsed after 2-3 lines of treatment (including Velcade and an immunomodulatory drug like Revlimid).
Patients were separated into two groups. The first group received a weekly 30-minute infusion of Kyprolis (20 mg/m2 on day 1, and thereafter 70 mg/m2) plus dexamethasone (40 mg). The second group received a 10-minute infusion twice-weekly (20 mg/m2 on day 1, and thereafter 27 mg/m2), also with dexamethasone.
The study results published in The Lancet Oncology showed the following:
| | | |
| --- | --- | --- |
| | Once Weekly Kyprolis | Twice Weekly Kyprolis |
| Time to Disease Progression | 11.2 months | 7.6 months |
| Overall Response Rate | 62.9% | 0.8% |
| Patients Achieving Complete Response | 7.1% | 1.7% |
David M. Reese, MD, executive vice president of research and development at Amgen, said:
"Data from the Phase 3 A.R.R.O.W. study illustrates Kyprolis' potential to extend the time patients live without their disease progressing while also providing a more convenient once-weekly dosing option for this frequently relapsing and difficult-to-treat cancer. We look forward to working with the Agency to bring this more streamlined dosing regimen to patients."
Because it can take many hours in the clinic (travel time, wait time, infusion time) to receive any type of infusion, this would be a great blessing to myeloma patients to both receive a more effective treatment with less time in the clinic. We wish the FDA rapid success in their review and approval.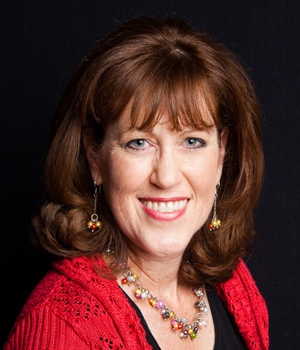 about the author
Jennifer Ahlstrom
Myeloma survivor, patient advocate, wife, mom of 6. Believer that patients can help accelerate a cure by weighing in and participating in clinical research. Founder of HealthTree Foundation (formerly Myeloma Crowd).
Thanks to our HealthTree Community for Multiple Myeloma Sponsors: