UAMS Receives Generous Celgene $10M Grant
Excerpt from original article on ArkansasMatters.com
The Myeloma Institute at the University of Arkansas for Medical Sciences (UAMS) has received a generous gift from Celgene Corporation to benefit patients with multiple myeloma through the creation of The Bart Barlogie Center for Molecular Diagnostics and the establishment of the Celgene Distinguished Endowed Chair in Molecular Therapeutics.
"This is an exciting, new collaboration between the Myeloma Institute and Celgene, bringing together leading institutions for consummate innovation in myeloma research," said Gareth Morgan, M.D., Ph.D., director of the institute. "There has been a 57 percent increase in the total number of myeloma survivors since 2001 as a result of medical innovation. This is encouraging news for myeloma patients and our health care system but we can and must do better. The Bart Barlogie Center creates an exciting opportunity for the next generation of revolutionary transformation in myeloma care. "The use and refinement of genomics and other novel diagnostic tools will enable development of precision medicine strategies aimed at targeting the distinct genetic signals that affect each patient's disease. Through a deeper understanding of the molecular changes that take place in myeloma, the Myeloma Institute will be better equipped to identify the most appropriate drug therapies that will produce the best outcomes with minimal toxicity and that will make a cure truly achievable for the majority of patients," Morgan said.
"Celgene's contribution to the UAMS Myeloma Institute reflects our continuing commitment to advance transformational science, deliver life-enhancing medicines and serve patients with multiple myeloma the world over," said Bob Hugin, chairman and CEO of Celgene Corp. "The Myeloma Institute has established itself as a leader in developing precision medicine strategies, and we're happy to support it in continuing that standard of innovation and excellence."
An endowed chair is one of the highest academic honors that can be bestowed on its most distinguished faculty by a university and donor. The endowment provides a dependable source of income for academic program support and creates permanent legacies for some of its most distinguished professors. Celgene contributed $10 million to the UAMS Myeloma Institute for The Bart Barlogie Center for Molecular Diagnostics and the endowed chair.
"The Celgene Endowed Chair in Molecular Therapeutics will ensure continued recruitment and support retention of the highest caliber faculty members, who will bring new ideas and create new programs related to molecular therapeutics, an essential component of precision medicine," said UAMS Chancellor Dan Rahn, M.D. "We're grateful for this generous gift from a company that has such a strong history of collaboration with the Myeloma Institute and UAMS."
Headquartered in Summit, New Jersey, Celgene Corp. is an integrated global biopharmaceutical company engaged primarily in the discovery, development and delivery of innovative therapies for the treatment of cancer and inflammatory diseases through gene and protein regulation. To learn more about the history of Dr. Barlogie's contribution to progress in multiple myeloma, find the full article here.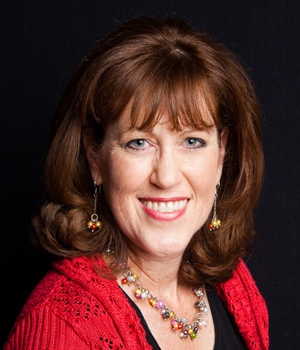 about the author
Jennifer Ahlstrom
Myeloma survivor, patient advocate, wife, mom of 6. Believer that patients can help accelerate a cure by weighing in and participating in clinical research. Founder of HealthTree Foundation (formerly Myeloma Crowd).
Thanks to our HealthTree Community for Multiple Myeloma Sponsors: