Turmeric: A Delicious Spice With Powerful Anti-Cancer Benefits
BY LIZZY SMITH As always, discuss with your doctor prior to making dietary changes, adding spices to your foods, or taking supplements. From the start of my myeloma journey, I have read up on nutrition, like which foods, vitamins, essential oils, spices, and the like are good for treating a whole host of ailments. One that keeps popping up is turmeric. I sort of vaguely knew what turmeric was before getting sick. It had something to do with flavoring Indian cuisine. Since then, I've incorporated turmeric/curcumin supplements into my daily vitamin intake and use the spice liberally on my cooking. But before we get to how to use it, let's do a quick re-cap of some of the information I've stumbled upon regarding this powerful and delicious spice. What is turmeric/curcumin?
Turmeric
is a spice made from grinding the roots of the
Curcuma longa
plant, also called curcumin. It is a prime ingredient in curry powder, which is common in Indian and Asian cuisine. The active ingredient in tumeric is curcumin and can be taken in powder or pill form. You can spot turmeric by its distinctively rich, vibrant yellow color.
Turmeric and multiple myeloma
I've read so many articles touting the powerful benefits of turmeric for the cancer patient, specifically myeloma. Here are a couple examples... From Oncology Nurse Advisor:
Hybrid compounds formed from structural features of the antinausea agent thalidomide and curcumin, an active ingredient in the common kitchen spice turmeric, destroyed multiple myeloma cells in recent lab experiments. A team led by Shijun Zhang of the Virginia Commonwealth University (VCU) School of Pharmacy in Richmond, Virginia, designed the hybrid molecules. According to information in a VCU statement accompanying the release of the findings in Organic & Biomolecular Chemistry, laboratory studies have shown that curcumin inhibits the formation of cancer-causing enzymes in rodents. Thalidomide was reintroduced into use in the late 1990s as a treatment for multiple myeloma, after being taken off the market in 1962 because it was found to cause birth defects. Zhang noted in the VCU statement that thalidomide disturbs the microenvironment of tumor cells in bone marrow but that the drug disintegrates in the body. Curcumin is limited in its anticancer activity by its poor water solubility. However, "The combination of thalidomide and curcumin in the hybrid molecules enhances both the cytotoxicity and solubility," explained Zhang. The hybrid compounds exhibited lethal effects on cell models of human multiple myeloma, and the combination of curcumin and thalidomide was significantly more potent than either agent alone. The investigators concluded that the curcumin-and-thalidomide hybrid should be studied further as a treatment for multiple myeloma.
From The Myeloma Beacon:
In multiple myeloma and the precursor condition monoclonal gammopathy of undetermined significance (MGUS), cell culture studies and one animal study have shown that curcumin can kill cancer cells and prevent them from multiplying. The Beacon also found two early-stage clinical trials studying curcumin's effects in people with multiple myeloma and MGUS. Their results were promising, but not definitive. All of the studies discussed here suggest that curcumin is relatively safe. In India, where turmeric is used extensively in cooking, the average person consumes 60 to 200 mg of curcumin through his daily diet, according to the National Institutes of Health's Medline Plus. Studies in myeloma cells and in mice Several recent lab studies have demonstrated that curcumin kills myeloma cells and increases the effects of conventional drug therapy:

At Zhongnan Hospital of Wuhan University in Wuhan, China, scientists found that the addition of curcumin to melphalan (Alkeran) reduced myeloma cell proliferation, increased myeloma cell death, and increased the concentration of melphalan in cells. They found that curcumin reduces the production of a protein that helps tumor cells repair damaged DNA. The journal Annals of Hematology (abstract) published their research in September.
M. D. Anderson Cancer Center scientists in Houston found that curcumin slowed down the growth of multiple myeloma cells that are resistant to dexamethasone (Decadron), doxorubicin (Adriamycin), and melphalan. It also enhanced the effects of thalidomide (Thalomid) and Velcade (bortezomib). By performing experiments on mice, the researchers confirmed curcumin's ability to augment the effect of Velcade. They published their findings in the journal Molecular Cancer Therapeutics (abstract) in April.
Two older studies by the same M. D. Anderson researchers also found evidence of curcumin's ability to kill myeloma cells, reduce or prevent myeloma cell proliferation, and enhance the effectiveness of conventional drugs. These studies appeared in the journals Blood and The Journal of Immunology in 2003.

Clinical trials Clinical trials on curcumin's effects on people with multiple myeloma or MGUS have also been promising, but thus far the evidence is limited to small, preliminary studies. The Myeloma Beacon found two such studies.

In Sydney, Australia, one trial examined 26 people with MGUS who either took 4 g of curcumin by mouth every day for three months, then switched to a placebo, or took the placebo first for three months, then switched to the curcumin treatment. The researchers found that during the placebo phase, study participants' abnormal protein levels either stayed steady or increased, while during the curcumin phase, participants' protein levels either stayed steady or decreased. The curcumin treatment tended to work better for participants who had higher starting levels of abnormal protein in their serum (20 g/L or more). Two participants had to drop out of the study early because of abdominal cramping and diarrhea. The research was published in the journal Clinical Cancer Research (abstract) in September.
In the same issue of the Clinical Cancer Research journal, Dr. S. Vincent Rajkumar of the Mayo Clinic published a commentary (abstract) on the study. Rajkumar wrote that the study uses "nonstandard response criteria" to evaluate the participants' responses to the curcumin therapy, and the results therefore will not affect how doctors treat people with MGUS. He added that curcumin needs further research.
In a Phase 1/2 clinical trial, M. D. Anderson researchers examined curcumin's effects on two molecular pathways known to cause tumor cells to grow and spread. Twenty-nine people with multiple myeloma were divided into two groups – one group taking curcumin alone in increasing doses and the other group taking curcumin plus Bioperine, a compound from black pepper, also in increasing doses. The researchers found that curcumin reduced the growth and spread of myeloma cells, but participants did not show any statistically significant responses. Researchers reported that their study participants did not feel any significant side effects. They presented their findings at the American Society of Hematology's (abstract) 2007 Annual Meeting.
I do not know if taking loads of turmeric will stop myeloma from growing or can "cure" it, but my thought process is this: If my doctor assures me that it won't negatively interact with my current treatment regimen and drugs, why not? And this is an easy one for me to add to my daily routine. Why? Because I've come to love the taste of the spice and getting supplements (and taking them) is a breeze for me. How to use turmeric These days, I use turmeric often. I put it on my veggies, in soups, and even in guacamole. The other day, I scrambled up eggs. First, I sautéed mushrooms, spinach and even added pistachios. Next came my eggs and a little cheddar. When it was done, I flavored it with a pinch of sea salt and, you guessed it, a dash of turmeric. It was delish! I even added it to tuna for a sandwich that I loaded up with spinach and tomatoes. A friend of mine swears that it tastes great on popcorn, though I haven't tried it yet. I also take a curcumin supplement every morning with breakfast and evening with dinner. I have purchased the supplements at Costco, Whole Foods and, today, on Amazon because I didn't feel like heading to the store. Recipe: Cuban-style Black Beans and Rice I recently came across this recipe from The American Cancer Society. So easy and inexpensive (side note: I don't use canola oil, I swap with either fractionated coconut oil-- which adds a fun twist of flavor-- or olive oil). Ingredients: Canola oil, 1 tablespoon Red onion, finely chopped, ½ cup Garlic, minced, 1 tablespoon Ground cumin, ¼ teaspoon Dried oregano, ¼ teaspoon Sea salt, ¼ teaspoon Black beans, cooked, 3 cups, or 2 (15-ounce) cans black beans, drained, liquid reserved Bay leaves, 2 Brown or white rice, cooked, 3 cups Extra-virgin olive oil, 6 teaspoons 1. Heat the canola oil in a large, heavy pot and cook the onion until translucent. Add the garlic, cumin, oregano, and salt. Sauté for 2 minutes. 2. Add the beans and bay leaves. If using canned beans, add a small amount of the liquid along with the beans. Cook for 5 to 8 minutes on medium heat. 3. Remove the bay leaves. 4. To serve, put about ½ cup of cooked rice on a plate and top with ½ cup of black beans. Drizzle 1 teaspoon of olive oil on the top. 6 servings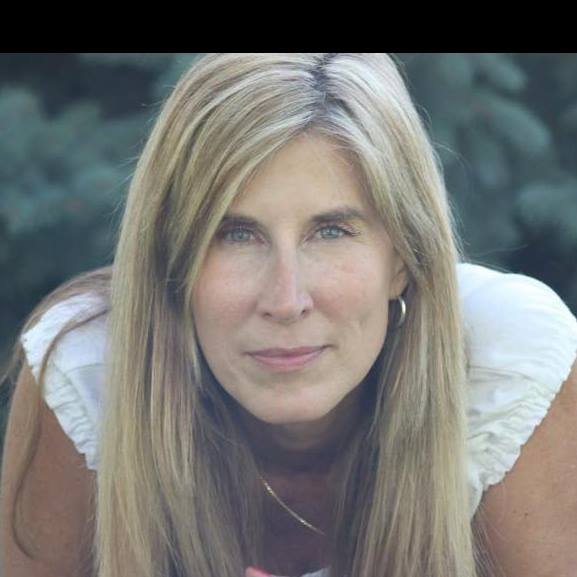 about the author
Lizzy Smith
Lizzy Smith was diagnosed with myeloma in 2012 at age 44. Within days, she left her job, ended her marriage, moved, and entered treatment. "To the extent I'm able, I want to prove that despite life's biggest challenges, it is possible to survive and come out stronger than ever," she says.
More on Life With Myeloma
Thanks to our HealthTree Community for Multiple Myeloma Sponsors: