Clinical Trial: All Oral Triple Combo Impacting the P53 Gene for Relapsed/Refractory Myeloma Patients
This phase I/II trial studies the side effects and best dose of idasanutlin and ixazomib citrate when given together with dexamethasone in treating patients with multiple myeloma that has returned after a period of improvement. The trial is open at the Mayo Clinic (MN and AZ), The Karmanos Cancer Institute (MI), the University of Michigan (MI), The James Cancer Center (OH), and the City of Hope (CA). The study intends to involve 53 patients. Ixazomib is an oral proteasome inhibitor and was approved by the FDA in the fall of 2016 and ixazomib citrate may stop the growth of cancer cells by blocking some of the enzymes needed for cell growth. . Dexamethasone has been used as a standard myeloma treatment for many decades and is a steroid. Idasanutlin is a new drug that has shown tumor reduction in mouse models. It is also being studied for its potential to stop the interaction of MDM2 with P53. The gene P53 is known to be associated with the high-risk myeloma feature of del17p. Patients can acquire P53 mutations as they receive more treatment and indicates that their myeloma is becoming more complex and aggressive, so new approaches targeting P53 are warranted. The NCI describes idasanutlin in greater detail:
Idasanutlin binds to MDM2 blocking the interaction between the MDM2 protein and the transcriptional activation domain of the tumor suppressor protein p53. By preventing the MDM2-p53 interaction, p53 is not enzymatically degraded and the transcriptional activity of p53 is restored. MDM2, a zinc finger nuclear phosphoprotein and negative regulator of the p53 pathway, is often overexpressed in cancer cells and has been implicated in cancer cell proliferation and survival.
To learn more, click the button below. ixazomib/dex/idasanutlin Clinical Trial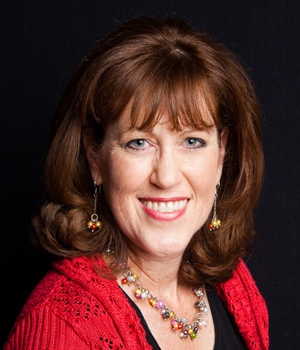 about the author
Jennifer Ahlstrom
Myeloma survivor, patient advocate, wife, mom of 6. Believer that patients can help accelerate a cure by weighing in and participating in clinical research. Founder of HealthTree Foundation (formerly Myeloma Crowd).
More on Life With Myeloma
Thanks to our HealthTree Community for Multiple Myeloma Sponsors: