Leg Cramps and Myeloma - What To Do
Last week I was up multiple times in the middle of the night with those lovely leg cramps - the ones that make you a crying mess. My family knows when I get one. I call out the cavalry for moral support, even though there's not much they can do. I could even watch as my muscle rolled and twisted on my shin. It's worse when it hits both legs or feet at once, but any amount of cramping is not fun. At all.
Dr. Peter Voorhees, MD of the University of North Carolina Chapel Hill noted on a Myeloma Beacon forum that these cramps are a side effect of the iMids (thalidomide, pomalidomide, lenalidomide). I've been off treatment for 3 years now and I still get them. My doctor tells me that they are caused by an imbalance in electrolytes, particularly magnesium and potassium.
For the life of me, I couldn't figure out what triggered the cramps. I thought it was an effect of what I was eating, maybe sugar or my dark chocolate addiction. Since I wasn't going to even consider that chocolate could be the problem, I started looking for "therapies" for the cramps. I tried eating bananas but found this to be useless.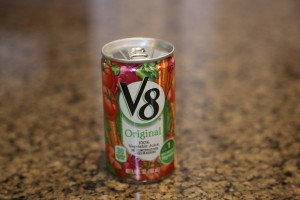 After I'd get a cramp, drinking a glass of V-8 juice seemed to help. It would ease the cramp after about 10 or 15 minutes and prevent the cramps from returning during the rest of the night, but ten or 15 minutes of cramping seems like an eternity.
I needed something better. I found recommendations to use yellow mustard, which has acidity with the vinegar (and tumeric!). Using a tablespoon of mustard was a faster solution - the cramps would be gone in about 5 minutes. After looking online, I found other recommendations that I haven't yet tried. Some patients recommended Powerade or Gatorade for electrolyte replacement, some use tonic water which has quinine, and some swear by a chug of apple cider vinegar. Yum!
If a heaping spoonful of yellow mustard (and a large glass of water as a chaser) isn't to be had in the middle of the night, I've also hobbled over to the bathtub and soaked my feet or legs in warm water, which also seems to help.
So far, everything I'd tried was after-the-fact solution to already experienced pain. The light went on after last week's cramps. I realized that the days I had the worst cramps were the days that I had taken a walk for my workout. Even though there were winter temperatures outside and I hardly broke a sweat because of the cold, I never connected my cramps with my exercise. It seems obvious now, but I never put that together.
So now I'm looking for some leg cramp prevention, not a desperate yell-fest to my kids to hurry and bring me mustard on a spoon, a V-8 and water. I am sensitive to sugar, so Powerade or Gatorade are out for me. During my transplants I discovered a wonderful sugarless electrolyte replacement powder called Electromix that you mix with water and I've started drinking this before bed on days I have a workout.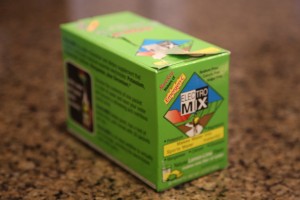 (You can find it in health food stores or can even buy it on our Shop page under the "Groceries" tab.) So far, so good. I haven't had a fit of cramps yet. My family is still my go-to team if I get another cramp. They know about the mustard shots, the V-8 juice and now the electrolyte solution and aren't afraid to bring it all at once, maybe just so they can go back to bed.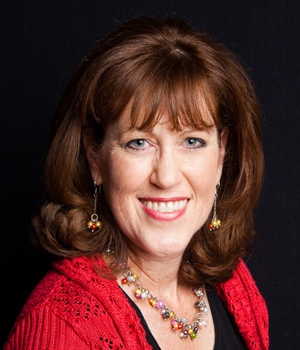 about the author
Jennifer Ahlstrom
Myeloma survivor, patient advocate, wife, mom of 6. Believer that patients can help accelerate a cure by weighing in and participating in clinical research. Founder of HealthTree Foundation (formerly Myeloma Crowd).
More on Life With Myeloma
Thanks to our HealthTree Community for Multiple Myeloma Sponsors: