ASH 2022: Potential Therapies Following Progression on BCMA-Targeted CAR-T Therapy
What treatments are effective after CAR T has been used for therapy in multiple myeloma? This is one of the most pressing questions for myeloma patients today.
One of the most promising new therapies for myeloma is CAR-T cell technology, which targets B-cell maturation antigen (BCMA). Despite the deep responses CAR T provides to the majority of patients, most patients eventually have progressive disease, Not much is known about post-CAR-T salvage therapies, meaning that we are not sure what therapy patients should receive after the CAR T infusion.
At the recent American Society of Hematology (ASH) meeting, Kevin Reyes, BS of the University of California shared study results from 78 patients with relapsed/refractory myeloma who received BCMA CAR T therapy. The study included:
Patients at median age of 64.5 years
7 median prior lines of therapy
59% had high risk cytogenetics (including 1q gain)
Patients responses included the following:
79% of patients achieved a very good partial response (VGPR) or better, and 64% achieved Minimal Residual Disease (MRD) negativity
2-year progression-free survival (PFS) was 34.6%
With a median follow-up of 21.3 months, the 2-year overall survival (OS) was 69%
Post-CAR T Therapies (non-BCMA)
An aggregate of therapies used after CAR T therapy due to progressive disease is included below. This figure looks intimidating, but let's break it down: The start point (day 0) is the point in time when a patient progressed after having a CAR-T infusion. The numbers at the left are the patients. The different colors in the bars are different (salvage) therapies [BCMA-targeted bispecific antibodies (bsAb), anti-CD38 antibodies, alkylators, proteosome inhibitors (PI), or immunomodulatory drugs (IMiD)].
Of 42 patients with post-CAR-T progressive disease, 37 (88%) received more than one subsequent salvage therapy with a median of 3 lines of therapy.
Re-Using Prior Therapies After CAR T
Depending on which salvage therapy the patient underwent, the overall response rate was different, ranging from 77% to 31%. Keep in mind that patients who have received CAR T have typically already relapsed after and become refractory to anti-CD38 monoclonal antibodies, proteasome inhibitors, chemotherapies or immunomodulators.
In the chart below, you can see that the re-use of chemotherapies and anti-CD38 monoclonal antibodies were the treatments with the best outcomes. This means that some therapies can be re-used following CAR T, even if a patient developed drug resistance. Median overall survival after CAR-T progressive disease was 14.8 months.
Patients Receiving Follow On BCMA Targeting Therapies
Among the 8 patients that received subsequent BCMA CAR-T or BCMA-targeted bispecific antibodies within 6 months of CAR-T failure, the median overall survival after CAR-T progressive disease was 18 months.
1Q Gain
Of note, the presence of 1q copy number gain was associated with inferior overall survival, whereas no statistically significant difference in overall survival was observed between patients with high-risk versus standard-risk cytogenetics based on the Revised Multiple Myeloma International Staging System (R-ISS). Why is this finding important? As we can see, the presence of 1q copy number gain was associated with inferior overall survival. As we know, the RISS staging system does not count the gain of 1q as a high-risk genetic value; however, in this study, we can see that having such abnormality is indeed associated with inferior overall survival.
Although high overall response rates are seen with BCMA CAR-T therapy, long-term progression free survival remains low. (Overall response rate means the proportion of patients in a trial whose tumor is destroyed or significantly reduced by a drug; progression-free survival is the length of time during and after the treatment of cancer that a patient lives with the disease, but it does not get worse.)
So, in other words, what we are seeing is that patients who undergo CAR-T therapy have the disease reduced, but the time until the disease comes back is still short. This is exactly why we must find out if it's necessary to give some type of maintenance therapy after the CAR-T infusion, but before the disease progresses.
Interestingly enough, following BCMA CAR-T relapse, patients may also respond to therapies that they were previously deemed refractory to, but the duration of responses appears limited. Novel therapies and the identification of new therapeutic targets are greatly needed for this patient population.
If you want to read more about Progression Free Survival, Overall Survival or MRD Negative Status, click the link.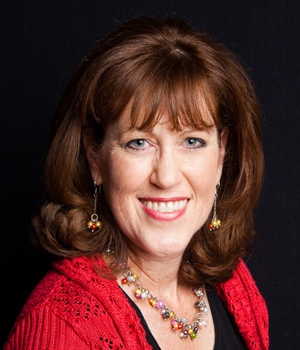 about the author
Jennifer Ahlstrom
Myeloma survivor, patient advocate, wife, mom of 6. Believer that patients can help accelerate a cure by weighing in and participating in clinical research. Founder of HealthTree Foundation (formerly Myeloma Crowd).
Thanks to our HealthTree Community for Multiple Myeloma Sponsors: