Stand Up To Cancer (SU2C) hosted it's 9th annual Scientific Summit in Santa Monica, CA. SU2C is a non-profit funding important cancer research and was started in 2008 by a group of women who had been affected by cancer and believed that by merging the resources of the media and entertainment industries into a single operation they would be able to fight against this disease in a more profound way. To date, more than $603 million has been pledged to SU2C to support collaborative cancer research programs.
SU2C donates to "dream teams" of researchers for specific projects. Each of the projects has investigators from multiple facilities and patient advocates.
The first ever SU2C Dream Team grant supporting a multiple myeloma project called the PROMISE study was made for $10 million and the team presented their project at this year's conference. The SU2C Multiple Myeloma "Dream Team" is the largest screening study ever run for pre-cursor myeloma conditions including MGUS and smoldering myeloma.
The SU2C MM Dream Team is co-led by Irene Ghobrial, MD, and Ivan M. Borrello, MD with the goal to study blood samples of 50,000 people in the general population who are more likely to develop active myeloma.
People who can join the PROMISE study include:
Family members between 45-75 of those with multiple myeloma, MGUS or smoldering myeloma
All African Americans between 45-75 who are 2-3 times as likely to develop multiple myeloma
Joining the study is simple.
Participants then go to a local Quest lab without needing to visit their doctor's office.
A blood sample is drawn and Quest sends the sample to Dana Farber and to the Mayo Clinic for testing.
People who test positive for MGUS or smoldering myeloma are notified and then can be carefully watched. Patients with MGUS may never progress to active disease.
Participants are followed for several years.
Early detection is key for longer life when it comes to myeloma. Many clinical trials are now in place to evaluate earlier treatment with the goal of curing smoldering myeloma before it turns into active disease with end organ damage.
The SU2C conference included coverage of topics such as the need for clinical trial participation (watch our Facebook Live discussion here) and research being done by each of the teams in other cancers such as pancreatic, pediatric and breast cancer.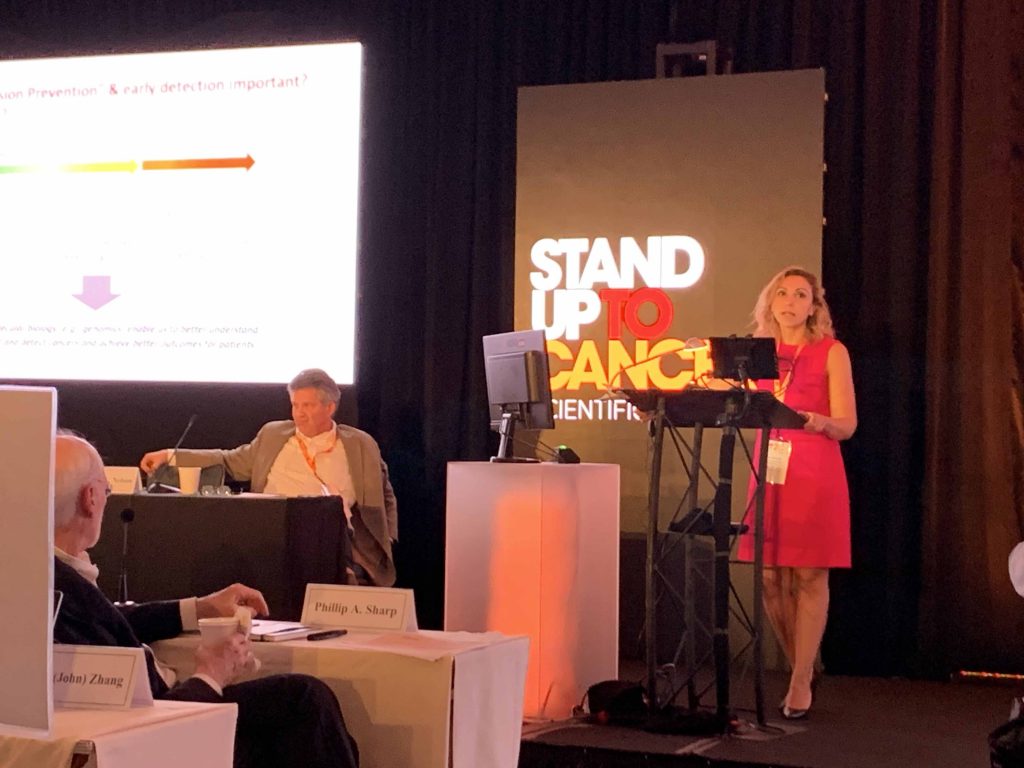 The PROMISE study will try to identify patients with a high risk of progression to active myeloma who would benefit from earlier treatment. The test will evaluate biological characteristics that could include inherited or acquired mutations and immune factors as well as lifestyle and demographic factors that contribute to disease progression, such as obesity and race.
Please share the PROMISE study with your family members and African American friends, and invite them to join this groundbreaking effort in multiple myeloma.