THANK YOU TAKEDA ONCOLOGY!! We Reached our Goal for the MCRI 12-Day Challenge!
WE DID IT! Together we reached our goal for the MCRI 12-Day Challenge!
Earlier this week, we submitted our final numbers to Takeda Oncology for their review. When we total up the Facebook shares, the Tweets, the Myeloma Crowd website views and the You Tube views, we were well over the 50,000 shares that included the #discovermyeloma hashtag. Those shares have now grown to well over 60,000 and we can track over 200,000 impressions. We clearly surpassed our target as well for the use of the Signal Genetics #mmgenetics hashtag, clearing that hurdle in day 1. YOU ARE INCREDIBLE! We would like to thank Takeda Oncology for their truly incredible support for this myeloma awareness campaign. They went above and beyond to support the very latest in technology and social media to spread critical messages to patients, family members, friends and doctors. They really stand out as a patient-focused company not just trying to provide drugs to save and extend life, but to support the many activities of patient advocacy groups trying to share key information with the patient community. Because of their support and your efforts, many new doctors were alerted to the symptoms of myeloma, you learned more about your myeloma genetics, you served one another during difficult times, you shared inspiring music, you told us why you can't wait for a cure, you learned more about clinical trials and you expressed gratitude to those helping during myeloma treatment. We appreciate the generosity of the doctors and appreciate some extra help by Dr. Tricot and an additional grand prize by Dr. Frits vanRhee to give more of you an opportunity to speak with a myeloma specialist. We think it can be life saving! Thank you to all for sharing your time and talents to help patients get better and faster treatments. The funds raised will be donated to the two Myeloma Crowd Research Initiative projects (videos coming shortly). You can see that with this grant, we have now raised over $100,000 towards this research! Our target total is $250,000 for each of the two projects, so you can help us continue the climb to meet our goal here: https://give.crowdcare.org/mcri. Create a fundraising page and invite your friends and family to donate!
The Grand Prize Winners are as follows:
Telephone Case Review with Dr. Robert Z. Orlowski, MD, PhD, MD Anderson Cancer Center - Britt Rescsanski
Telephone Case Review with Dr. Guido Tricot, MD, PhD, University of Iowa - Angela Zuspan and Stephanie Porterfield
Telephone Case Review with Dr. Frits vanRhee, MD, PhD, UAMS - Michele Townsend for Mike Howell
Free Signal Genetics MyPRS Genetics Test - Dana Holmes for getting her smoldering group off to a rocking start!
A special thank you to Signal Genetics for donating $1,000 for the MCRI 12-Day Challenge as well as gifting the free MyPRS Genetics test (a $3,000 value).

THANK YOU for your incredible participation. We will do this again in the future with even more challenges to share awareness so patients can receive better care, live longer and possibly find a CURE!
Together we can #CUREMYELOMA!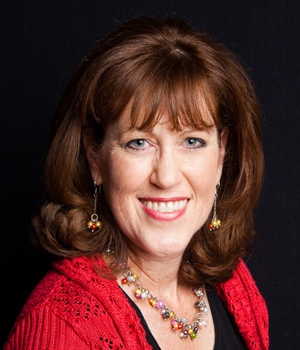 about the author
Jennifer Ahlstrom
Myeloma survivor, patient advocate, wife, mom of 6. Believer that patients can help accelerate a cure by weighing in and participating in clinical research. Founder of HealthTree Foundation (formerly Myeloma Crowd).
Thanks to our HealthTree Community for Multiple Myeloma Sponsors: