MCRI Day 5 Challenge: Say Thank You To Those Making Life Easier for Myeloma Patients
Share your thanks on Social Media with #discovermyeloma #curemyeloma. We receive $1 per share from our corporate sponsors that will be donated to myeloma research, but only if you include these hashtags when you post!

Here's what you can share on your Facebook timeline:
(Just copy and paste it!) Day 5 Challenge: A huge thank you to those making life better and easier for myeloma patients. Read more and share. Each share raises $1 towards new myeloma research! https://bit.ly/1iojBXB #discovermyeloma #curemyeloma
---
Let's face it, it's really hard to have cancer. Getting the proper treatment is incredibly inconvenient, but as one of my doctors, Dr. Guido Tricot is fond of saying, "There's nothing more inconvenient than dying too early because you didn't receive the proper care." Today's challenge is a huge thank you to all those who are working hard to extend life and improve the quality of life for myeloma patients. Our family was living in Mexico at the time I was getting maintenance therapy and the proteasome inhibitor Velcade was part of that treatment. I needed it and it worked. But because a Velcade infusion wasn't possible in Mexico on our insurance, I traveled to Texas every ten days. To get one infusion, it cost me over a thousand dollars, four days travel away from my family, a rental car, and camping out at a college buddy's home. Over the course of a year, it cost $30,000 in travel expenses alone. A big thank you to Takeda Oncology for developing the first oral proteasome inhibitor. While Velcade will continue to be a go-to drug for newly diagnosed patients and has shown especially effective impact for del17 patients, their new oral proteasome inhibitor will be a boon for relapsed/refractory patients, saving countless hours and dollars over the course of their care. Proteasome inhibitors are highly effective against myeloma and are a staple in the combination therapies patients need. Ixazomib received priority review from the FDA (fast-track status) for relapsed/refractory patients in September of this year. With this new drug, patients could have the first all-oral treatment combination therapy - ixazomib, lenalidomide and dex. It's a far cry from the options available 20 years ago for then newly diagnosed myeloma patient Jack Aiello.
"When I was diagnosed in 1995, I was told there was no cure and the average life span was 2-3 yrs. There were only 2 treatment options: 1) oral melphelan-prednisone for as long as it helped or 2) VAD (Vincristine-Adriamycin-Dex) following by an autologous stem cell transplant if you were young enough for a transplant. By the way, the "standard dex dosage was 40mg per day for 4 days on, then 4 days off, and repeat.

It wasn't until May 2003, that Velcade became the first new FDA-approved drug for Myeloma. Today, of course, there are many more approved treatment options as well as a much better understanding of a patient's myeloma at diagnosis and treatment responses. Looking at all that has happened the last 13 years, I'm hopeful in less time our myeloma docs will more precisely know which treatment has the best chance of working for individual MM patients, and some patients will be cured."
---
Things are getting better, more effective and easier for myeloma patients. Let's say thank you for all those working hard to save our lives. To learn more about the exciting ixazomib announcement, find the Takeda press release here.
Yesterday's Results and Winners
Thank you Day 4 supporters! Together we raised close to $10,000 for multiple myeloma research to date!
Congratulations to
Vicki Marcus-Haas, Pat Walsh Houston, and Karen Williams
who won today's MCRI challenge prize! They win a "Songs For Life" CD. Thanks for keeping us on track to spread myeloma awareness and the power to #discovermyeloma! Some of your favorite songs for the cancer community "playlist" were:
Fight Song
Mission of My Soul
Ain't No Mountain High Enough
Ooh Child
Give Wings to Your Dreams
His Eye on the Sparrow
I'm a Survivor
I'm Still Standing
Happy
Steady On
Up in the Air
Go Rest High on that Mountain
---
Missed the First Few Challenges? It's Not Too Late!
Help us spread awareness about multiple myeloma by doing the challenges every day.
Day 1 - Learn about Multiple Myeloma
Day 2 - Learn Why Your Myeloma Genetics are Important
Day 3 - Become Your Best Cancer Care Advocate
Day 4 - Music Can Heal. Share Your Favorite Feel-Good Song for the Cancer Community
or
Register
to learn about all 12 challenges!
Thanks to our 12-Day Challenge sponsor, Takeda Oncology.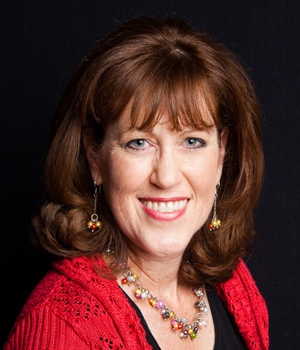 about the author
Jennifer Ahlstrom
Myeloma survivor, patient advocate, wife, mom of 6. Believer that patients can help accelerate a cure by weighing in and participating in clinical research. Founder of HealthTree Foundation (formerly Myeloma Crowd).
Thanks to our HealthTree Community for Multiple Myeloma Sponsors: