Staying On Myeloma Maintenance Therapy - How Long and Which Drug(s)?
Most myeloma patients will receive maintenance therapy as part of their treatment plan. Data has shown that maintenance therapy can extend progression free survival and overall survival after initial treatments which could include a variety of drug combinations or stem cell transplant. At a recent European meeting, Evangelos Terpos, MD, PhD of the University of Athens weighed the pros and cons of maintenance therapy . He noted that most patients will eventually relapse due to residual disease. Staying on therapy could provide:
Possible elimination of minimal residual disease
Possible prevention of additional genetic mutations or clones
Sustained suppression of myeloma
Longer duration of outcomes
But at what cost? The potential downside of staying on treatment includes:
Treatment related toxicity
Patient treatment fatigue
Possible limitations of future drug choices
Financial cost
Lenalidomide Maintenance
Dr. Terpos said that experts are seeing continuous therapy using lenalidomide become more popular. In the FIRST-20 study, newly diagnosed patients without transplant who stayed on Revlimid continuously had better progression free survival than those who took Revlimid for a fixed duration but the two groups were about the same for overall survival. For patients who had a stem cell transplant, patients had a 2.5 year survival benefit by staying on lenalidomide maintenance.
Proteasome Inhibitor Maintenance
The proteasome inhibitors bortezomib and ixazomib are also being used as maintenance therapy to extend progression free and overall survival. The oral drug ixazomib is convenient and has shown success and long-term tolerability as maintenance therapy, according to a recent study shared by Dr. Shaji Kumar. In the study, patients with newly-diagnosed multiple myeloma who did not undergo stem cell transplant but remained on single agent ixazomib maintenance fared as well as those who received transplant. All patients received a induction treatment of lenalidomide and dexamethasone plus the novel oral proteasome inhibitor ixazomib.
"Long-term follow-up confirmed the all oral ixazomib triplet induction regimen is active in newly diagnosed multiple myeloma and can result in deep and durable responses that improve during ixazomib maintenance," explained lead investigator Shaji Kumar, MD, from the Mayo Clinic. "These results provide a foundation for a phase III ixazomib program in newly diagnosed multiple myeloma."
High-Risk Myeloma Maintenance
Bortezomib has shown specific benefit for high-risk patients with kidney issues or deletion 17p in the European HOVON-65/GMMG study. Additionally, for high-risk myeloma patients two or more drugs may be suggested as maintenance therapy. In one study, patients received stem cell transplant with lenalidomide, bortezomib and dexamethasone for 3 years as maintenance. Overall survival was 93% with a progression free survival of 32 months, which is outstanding for high-risk patients. A phase 1 study for newly diagnosed multiple myeloma (S1211) added the monoclonal antibody elotuzumab to the above combination of lenalidomide, bortezomib and dex. They found little additive toxicity when adding the elotuzumab. Study results are still pending but it suggests the addition of an additional drug as maintenance may extend remissions.
Immunotherapy Maintenance
Using immunotherapies as maintenance is an appealing idea to patients. These types of treatments typically have lower toxicity than other myeloma drugs so keeping myeloma at bay using an immunotherapy could help patients stay on treatment for longer periods of time. Monoclonal antibodies like elotuzumab and daratumumab are being considered in clinical trials as maintenance therapy alone and in combination with typical maintenance drugs like lenalidomide and bortezomib. Other types of immunotherapies like vaccines are also being used post-transplant as "maintenance." For example, Dr. Ivan Borrello of Johns Hopkins University is using a GVAX vaccine with lenalidomide post-transplant as maintenance to help extend remission times. Learn more about that study here. Similarly, Dr. David Avigan of Beth Israel Deaconess Cancer Center is studying the use of a dendritic cell vaccine both before and after stem cell transplant. It is unknown yet whether "booster" type of shots using vaccines or other forms of immunotherapy treatments, like CAR T cell treatments, will be beneficial.
Maintenance Therapy, For How Long?
There is some debate about the optimal length of maintenance therapy in today's myeloma world. Most European doctors will have a fixed duration (2-3 years) of maintenance therapy but that could be related to approvals by European regulatory agencies. Most US doctors suggest "until disease progression". Concerns about constant maintenance therapy can include secondary cancers (in a small percentage of patients on lenalidomide but this may be due to the combination of lenalidomide with a chemotherapy or alkylating agent.) In a recent paper on maintenance therapy, the author suggests that although there may be an increased risk of secondary cancers:
On the contrary, progression free survival is improved across trials with lenalidomide therapy, even when accounting for the incidence of second cancers. Although individual trials have reported an increased risk of second primary malignancy (SPM), a population based analysis examined the risk of SPM for patients before and after the advent of novel agents and found no increase in rates of SPM after the advent of novel agents.40
Overall, myeloma specialists suggest that the benefits of extended maintenance outweigh risks. In the future, Minimal Residual Disease (MRD) testing may shed light on who should or should not stop maintenance. Today, doctors may not stop therapy just because a patient gets into a MRD negative state. The therapy may be keeping the patient in that state. But what if the patient remains MRD negative for years? Experts agree that as the MRD test becomes more sensitive and more data is gathered from clinical trials, greater knowledge will appear on the optimal duration of maintenance therapy. Today, we just don't know all the answers and doctors are more apt to err on the side of caution.
It is important for patients to know that their maintenance therapy CAN be adjusted to ensure that they can live with the therapy without sacrificing quality of life. If you are struggling on your maintenance therapy, ask your doctor about reducing the dose or making drug modifications. Patients who are able to tolerate the treatment are more likely to remain on treatment. Overall, it is clear that the longer patients can go without relapse, the greater the opportunity to take advantage of newer therapies coming soon to the clinic. For more information on the importance of maintenance therapy, learn more in this Myeloma Crowd Radio show with Dr. Antonio Palumbo.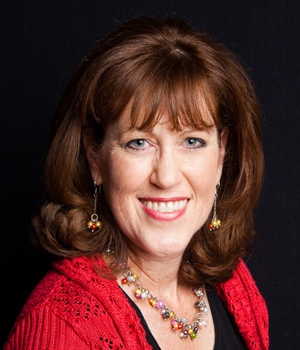 about the author
Jennifer Ahlstrom
Myeloma survivor, patient advocate, wife, mom of 6. Believer that patients can help accelerate a cure by weighing in and participating in clinical research. Founder of HealthTree Foundation (formerly Myeloma Crowd).
More on Life With Myeloma
Thanks to our HealthTree Community for Multiple Myeloma Sponsors: