Register for Muscles for Myeloma 2017 Before March 1: Increase Your Fitness While You Support YOUR Myeloma Center's Research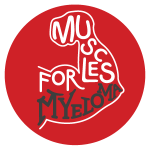 Registration is Now Open. Program Begins March 1.
Fitness matters to everyone, but it is especially important for myeloma patients. The number of their treatment options depend a great deal on levels of fitness—Fit, Unfit or Frail—regardless of age. The more fit patients are, the more they are able to tolerate therapies which leads to better, longer lasting outcomes. Join Muscles for Myeloma to get fit this year and raise funds to support ground-breaking research at YOUR multiple myeloma center.
Register Today
_______________________________________________________________________________________________________________
Here's How It Works:
1. Join a Team and Create Your Page
Click the link to register and select "Join a Team." Find the myeloma academic center you would like to support and join their team. Don't see your team? Email us at info@crowdcare.org and if it's a myeloma academic center, we'll add it for you.
2. Set Personal Fitness Goals
How do you plan to get fit in March – April 2017? Share your goals on your page and add your photo.
3. Ask Friends and Family to Support Your Efforts
Share your page by email or on social media and invite friends and family to sponsor your efforts. Proceeds raised by your team will be donated to YOUR myeloma academic center's research. The winning myeloma academic center and their research will be recognized throughout 2017 on the Myeloma Crowd site.
4. Complete Your 10 Team Challenges and Share on Social Media
Join us for local challenges to have fun in your own area. Those who complete all 10 team challenges and share their activity on social media will be entered for over 100 raffle prizes including Fitbits, and gift cards from stores like Athleta, Dick's Sporting Goods and Whole Foods. Find the 10 challenges on your team page.
5. Join Our Muscles for Myeloma Phone App and Track Your Progress
You can use our Muscles for Myeloma phone app to track your weight, steps taken, minutes exercised or exercises performed. We'll enroll you automatically into the Muscles for Myeloma online gym once you've registered for Muscles for Myeloma. Watch for the welcome email to complete the phone app registration. You can can also use the phone app to complete your 10 local challenges. PLEASE CONSULT YOUR DOCTOR BEFORE BEGINNING ANY FITNESS PROGRAM.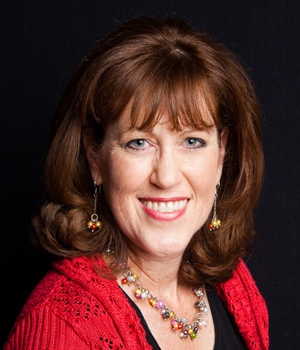 about the author
Jennifer Ahlstrom
Myeloma survivor, patient advocate, wife, mom of 6. Believer that patients can help accelerate a cure by weighing in and participating in clinical research. Founder of HealthTree Foundation (formerly Myeloma Crowd).
Thanks to our HealthTree Community for Multiple Myeloma Sponsors: