Plasma Cell Leukemia Case Reports
Plasma Cell Leukemia is a rare variant of multiple myeloma that is rated as an "Ultra High Risk" (UHiR) version of myeloma. Patient outcomes are dismal, even with the advent of several novel potential options.
PCL is either classified as Primary [pPCL] (when patients are diagnosed from the 'get-go' as having PCL) or Secondary [sPCL] (when patients' multiple myeloma progresses to, most likely, a final stage].
Only about 600 – 1,000 patients are diagnosed with PCL per year in the US, with median survival between 12-18 months.
"This uncommon form of clonal plasma cell dyscrasia is the most aggressive variant of the human monoclonal gammopathies … ".
Given this small patient pool, and the severe and sudden onset of the disease, it is understandable that pharmaceutical companies are not keen to invest in clinical studies, despite the fact that there is a very clear need to provide medical/clinical treatment guidance.
PCL is typically treated with treatment protocols for high-risk myeloma, despite the fact that "pPCL is ( distinct clinic-pathologic entity from myeloma because its presenting features and its natural history including response to chemotherapy and poorer prognosis." However, "… there is no standard of treatment and consensus treatment guidance remains controversial".
There are few prospective and some retrospective studies that may give some treatment guidance, but nothing truly definitive.
An interesting paper was recently published in the journal Current Problems in Cancer, covering eight individual case reports at Northwell Hospital in Long Island, New York (4 pPCL and 4 sPCL). The intent of this paper was to evaluate the impact of the "newer agents" [such as e.g., the addition of monoclonal antibodies and/or venetoclax] to regimens that include one of the immunomodulators, one of the proteasome inhibitors – mostly Velcade - and typically, dexamethasone.
It is unfortunate that this paper is not available free of charge in the public domain, as it provides a tremendous amount of detail with respect to the eight patients (such as their hematological characteristics, the complexity of their chromosomal abnormalities, and details of their treatment regimens at time of PCL diagnosis and at time of subsequent relapse) as they provide some interesting comparison points for our own PCL.
Key conclusions presented in this paper are:
There are few clinical trials investigating the use of newer therapies to treat PCL. Some years ago, there were several trials with various combinations with filanesib (a kinesis spindle protein inhibitor). It seems that this development has either slowed down or halted following the completion of Phase I and Phase II studies, "the subsequent appearance of highly effective novel agents such as monoclonal antibodies, has hindered the development of agents such as filanesib that exhibit a more limited activity".
"Other preclinical studies in PCL have indicated remarkable efficacy and potency of melflufen." To learn more about melflufen, please see the recent Health Tree post.
The Dutch Trial Registry, NTR 5350, list a Phase II trial with the combination Kyprolis/Revlimid targeting younger and older newly diagnosed pPCL patients. This trial is ongoing but seems to have some promising preliminary results.
"The idea of having distinct oncogenic mechanisms based on the presence or absence of t(11;14) has recently been proposed in a large series of patients with pPCL."
"Prior studies have associated loss of PTEN with PCL. Loss of PTEN may be involved in transition of multiple myeloma to PCL." [PTEN is a multi- tumor suppressor that is very commonly lost in human cancer.]
"Early diagnosis and treatment intervention will be important to favorable treatment outcomes."
"Reports of Complete Response after auto-stem cell transplant + Darzalex and improved Progression Free Survival with auto-stem cell transplant + Velcade-based regimens give hope that combination of newer agents with auto-stem cell transplant will improve Overall Survival for patients with PCL."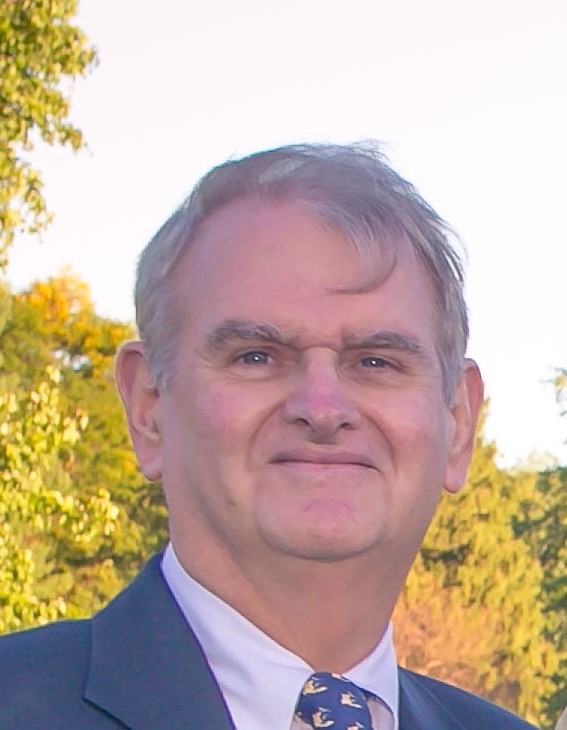 about the author
Paul Kleutghen
I am a patient diagnosed in 2014 with primary plasma cell leukemia (pPCL), a rare and aggressive variant of multiple myeloma and have been very fortunate to find successful treatment at the division of Cellular Therapy at the Duke University Cancer Institute. My wife, Vicki, and I have two adult children and two grandsons who are the 'lights of our lives'. Successful treatment has allowed Vicki and I to do what we love best : traveling the world, albeit it with some extra precautions to keep infections away. My career in the pharmaceutical industry has given me insights that I am currently putting to use as an advocate to lower drug pricing, especially prices for anti-cancer drugs. I am a firm believer that staying mentally active, physically fit, compliant to our treatment regimen and taking an active interest in our disease are keys to successful treatment outcomes.
More on Life With Myeloma
Thanks to our HealthTree Community for Multiple Myeloma Sponsors: