Our Next Show: Most Effective Strategies for Newly Diagnosed Myeloma and Relapse with Andrzej Jakubowiak, MD, PhD, U of Chicago, Wednesday, October 19 @ 10 am Central
Wednesday, October 19, 8 am Pacific, 9 am Mountain, 10 am Central, 11 am EasternCall In by Phone to Listen Live: (347) 637-2631 or Listen Live Via ComputerWhat is the most effective treatment for newly diagnosed patients? And what can multiple myeloma patients try if they relapse current medications or treatments early? With newer drugs now available in the clinic, picking the right combinations at the right time is key for patients. Learn how to educate yourself about the current options, what combos are looking effective and how to position yourself for your best care.
Andrzej Jakubowiak, MD, PhD, is an internationally known expert on multiple myeloma, a cancer of the plasma cells in a patient's bone marrow. He works closely with the Multiple Myeloma Research Consortium (MMRC) to bring the latest treatments to the patient's bedside as quickly as possible. Dr. Jakubowiak's primary research focus is in the development of new drugs for the treatment of multiple myeloma. He is currently the lead investigator on a number of multi-site clinical trials for patients who are newly diagnosed, have relapsed, or have refractory (resistant to treatment) disease. Dr. Jakubowiak has received research funding and several grants from the MMRC. He is also the recipient of many honors, including the Myeloma Center of the Year award by the MMRC in 2008 and 2010. A frequently invited lecturer, Dr. Jakubowiak has presented his research findings at medical meetings around the world. He has published more than 50 peer-reviewed articles as well as 14 book chapters. Additionally, he serves as an ad hoc reviewer for several scientific journals, including the Journal of Clinical Oncology, Blood andLeukemia and Lymphoma.
Thanks to our episode sponsor, Takeda Oncology.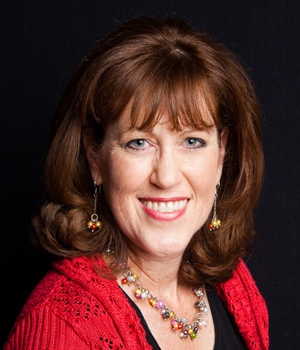 about the author
Jennifer Ahlstrom
Myeloma survivor, patient advocate, wife, mom of 6. Believer that patients can help accelerate a cure by weighing in and participating in clinical research. Founder of HealthTree Foundation (formerly Myeloma Crowd).
Thanks to our HealthTree Community for Multiple Myeloma Sponsors: