Our Mental and Physical Strength Can Change our Myeloma Prognosis
Find Strength Through Small Changes in Your Habits
Throughout life we are handed trials and struggles that can really rock our world. One of the biggest things that can really set us back mentally and physically is hearing the word Cancer. How we rise from such a diagnosis can help us fight stronger or succumb to the struggle of treatment.
Our mental health can take a toll when given a diagnosis, especially when you feel alone. Trust me, you are not alone in this. Every patient has a different story and struggles with side effects differently. However, every patient has hard days, good days, break downs, successes, etc. Some things in life we can not control, and it's a hard pill to swallow. However, there are often things we CAN control. It's up to you to make the effort.
Small changes to activity, nutrition, and mindset can play a huge role in how you fight.
My husband is a cancer survivor. While he had pediatric cancer, I have seen the fight in him through long term side effects, health struggles as we age, and stories from his days in treatment. In each situation, how he handled what he could control and how he accepted what he couldn't control played a huge role in his mental and physical health.
While in treatment, his nurses would tell him "You can beat [this]". When he went home his mom would find him outside racing his bike up and down the street, when she asked him what he was doing his reply was "I'm beating the cancer."
This was 30 years ago. Pediatric cancer did not have the most optimistic outcomes, often extremely harsh treatments and low survival rates. I can't say that his treatments alone are the reason he's a 30-year survivor now, but I am sure that his mindset, even at such a young age, played a role in his fight.
Our goal with our events is to bring more awareness to common issues, find support, and feel the strength of our community together. When we find these things, it can help how we fight.
Through our Muscles for Myeloma fitness challenges (and now our new HealthTree Moves for Myeloma 30-Day Challenge), we've grown our strength as a community. I see so many fighters that are great examples. I asked a few of them how they found strength in being physically active through their diagnosis and treatment:
Before diagnosis, I thought that I was just having back pain from my age (70) and over exercising. My back had been extremely painful at the time. I was unable to run, golf, or just move without pain.

I did physical therapy on three different cycles. I'd get some relief and then it would come back. I was jolted when I was finally diagnosed with Multiple Myeloma. Treatments started, I got through a kyphoplasty, and was able to get moving. Very short walks turned into longer ones and I was on my way.

Exercising and sharing my condition, with others, was and still is the most valuable therapy for me. Not only did it build my strength, but it got me out of depression to accept what I will be going through. SCT got me into complete remission and here we are. I am so grateful to all the MM advocate groups who support and challenge us to live our lives to the fullest. - Bill
Throughout my life I've been active off and on. When I was diagnosed with MM in August 2015 while pregnant, I had been working out 5-6 days a week doing Beachbody workouts. I was told at diagnosis I could no longer do high intensity workouts. Only walking.

I was devastated. Fast forward to December 2019 when I applied to go on a hiking trek with the MMRF. January 2020 I was accepted so I started to walk more, as well as start hiking again. Working full time, having a kid on the spectrum and a husband was hard. I rarely had opportunity to get out, but I wanted to try to go a few times a week. A friend/neighbor of mine invited me to group walks with other ladies in our local S/MRTT (Moms Run This Town) group. It was a rough start, but eventually my speed as well as miles picked up.

When COVID happened the hiking trek got postponed, but I kept going. I signed up for different virtual races and set a time to do them. Mainly walking, through time I also added in yoga. Then, March 2021 I signed up for my first in person half marathon that I wanted to run and started to train, slowly, since the race was 10 months away. I would listen to my body and adjust where needed.

Basically, walking, running, yoga, as well as meditation have really helped me through my MM journey these last few years. Any of these can help me get the negative thoughts that creep in to be cleared and it helps me to start thinking clearly and rationally.

Luckily, I haven't been injured (knock on wood), but anytime I start to have a small ache or pain, I rest. I have learned that with MM and compression fractures in my spine, I need to rest more often. Learning to listen to what my body needs on any given day. Through all of this I have found that exercise is my number 1 therapy for dealing with my diagnosis and chemo. - Krissy
Multiple Myeloma Awareness Month
For March we came together to bring awareness, find strength and connect as a community. Throughout this month many photos, activities and connections were shared. We have faught hard to stay active and complete through to the end. Let's continue together in activity and bringing awareness to Multiple Myeloma.
Help us spread awareness for Multiple Myeloma and Smoldering Myeloma as we close out our Fitness Event by sharing or donating to research. Two donors will be awarded Red Shoes in honor of the legacy of the Red Shoes.
Thank you to our sponsor of our challenge.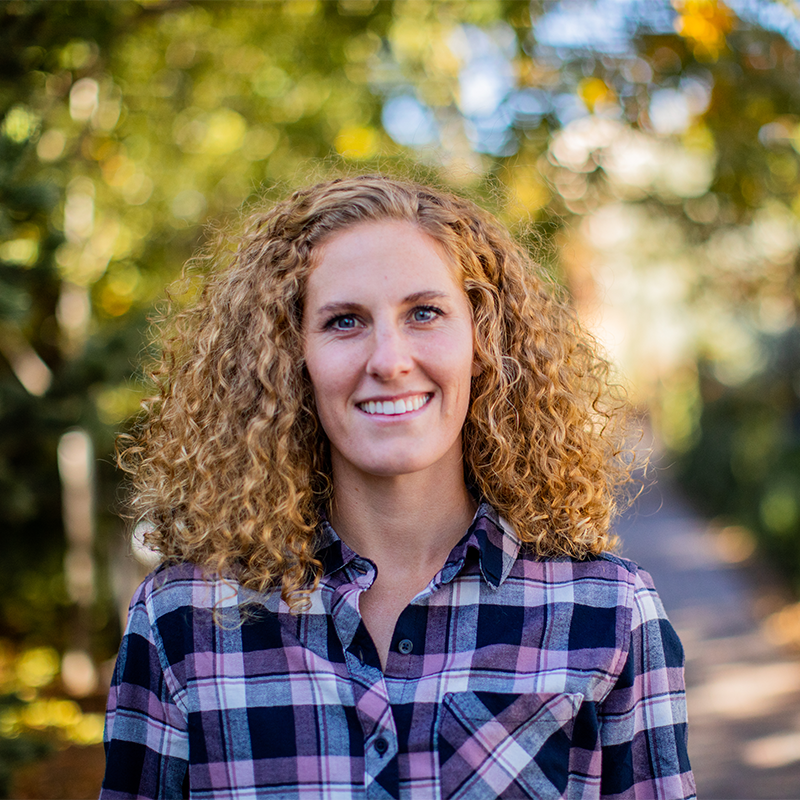 about the author
Linnley Sweeney
Linnley joined HealthTree in January 2020 as the Fitness Events Manager. Her husband is a childhood cancer survivor as well as a cancer biologist. Finding a cure, better treatments, and balance through treatments is what drives their family. Linnley is an Advanced Cancer Exercise Specialist and focuses on finding what you can do rather than can't.
More on Life With Myeloma
Thanks to our HealthTree Community for Multiple Myeloma Sponsors: