Clinical Trial: Testing a New On-Body Delivery System for Isatuximab in Multiple Myeloma
Isatuximab is an anti-CD38 monoclonal antibody that is being tested with an innovative on-body system. The current clinical trial is comparing the new on-body administration compared to IV administration.
The Phase III study has two arms of the study: pomalidomide/dex with a subcutaneous administration of isatuximab vs. pomalidomide/dex with an IV administration of isatuximab with 2:1 patients trying a subcutaneous injection. The trial will include over 500 patients who have relapsed after two prior lines of myeloma therapy. For the subcutaneous administration, both a shot and the new on-body system were compared.
The on-body system is meant to simplify administration of a drug and potentially allow patients to self-administer isatuximab at home. The on-body system is essentially taped to the body and an injection needle with a timer pops out to administer the injection. The needle automatically retracts when the isatuximab is finished being administered, so there is no ongoing safety issue after each administration.
More convenient administration approaches make getting this drug easier than coming to the clinic for a short shot. As patients know, even a shot that takes 5 minutes to administer still means a trip to the clinic and wait time based on the busy nature of the clinic.
Early interim results of the clinical trial with 56 patients showed that the on-body system is equally effective and as safe as the IV administration. While multiple doses were tested, the 1400 mg dose was selected as the Phase II recomnended dose. The trial is open in Australia and Chile.
The following chart shows the various doses tried and the differences in administration and impact: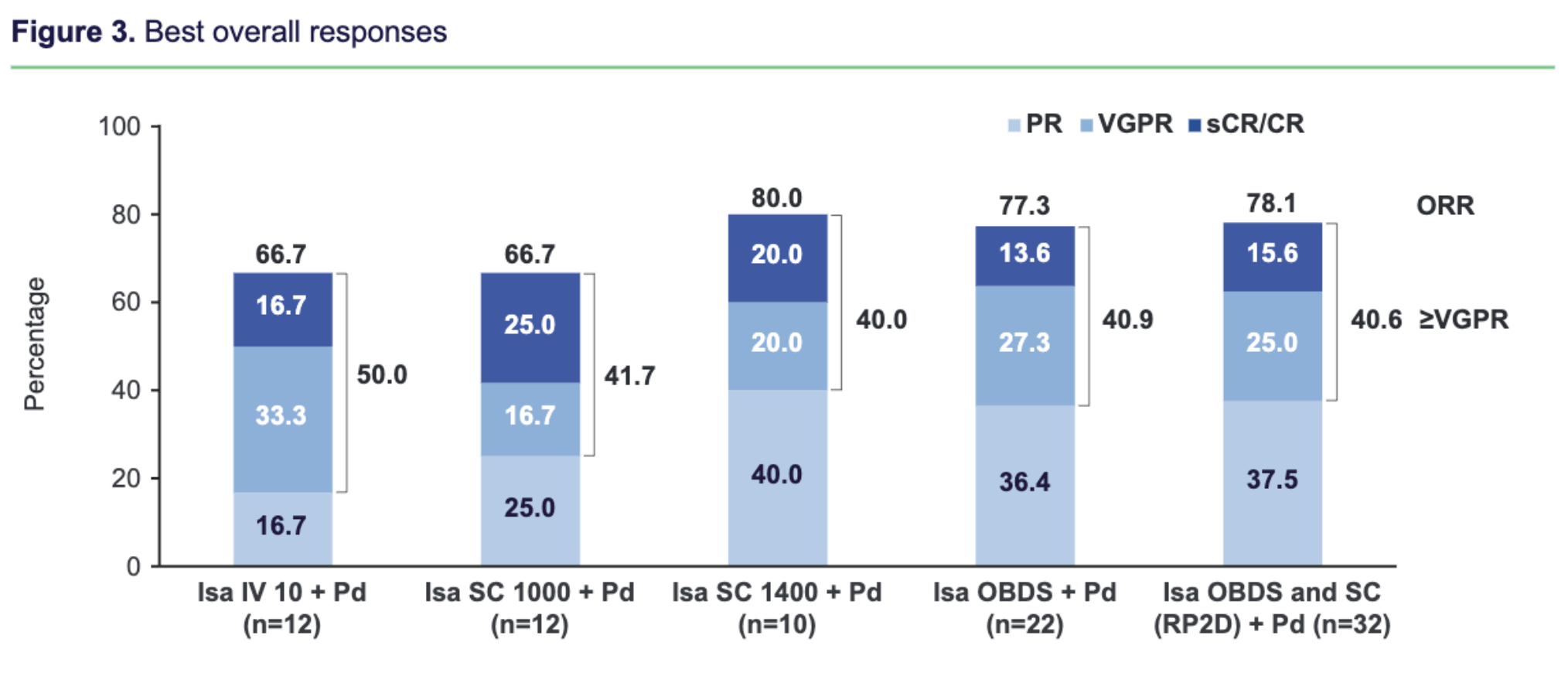 At-home administration is appealing to many patients and we look forward to this clinical trial's long-term results.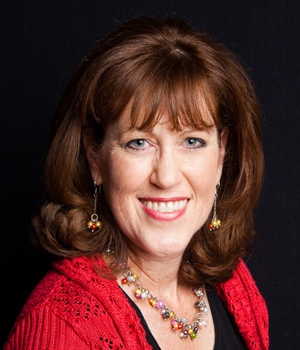 about the author
Jennifer Ahlstrom
Myeloma survivor, patient advocate, wife, mom of 6. Believer that patients can help accelerate a cure by weighing in and participating in clinical research. Founder of HealthTree Foundation (formerly Myeloma Crowd).
Thanks to our HealthTree Community for Multiple Myeloma Sponsors: