The Innovation of Myeloma in the 2020s and Beyond
The approach to treating myeloma has been rapidly improving over the past years.
It's astonishing to look back into this timeline and see how prognosis for patients has been improving rapidly, especially thanks to research and the will of people to enroll in clinical trials.
Some drugs such as immunomodulatory drugs, proteasome inhibitors, and CD38 targeting antibodies, have come to change myeloma's treatment as we used to know it.
Understanding Myeloma Treatment Before the 2020s
Initial chemotherapy to treat multiple myeloma had a great deal of side effects.
Agents such as thalidomide were the cornerstone of myeloma's treatment, and little was known about any other drugs. The stem cell transplant came in the 1990s by itself, and then maintenance was discovered to help deepen response after transplants.
After this, a combination of triplets (first Velcade, then Revlimid, and then combined with dexamethasone) made their way through.
Bortezomib (VELCADE)'s response rates as a single drug varied from 27% to 43% in relapsed refractory disease, and combined with dexamethasone went up to 90% (this for newly diagnosed patients).
As time went by, the myeloma patient's quality of life began to play a major role for physicians so they tried to reduce toxicity and side effects as much as possible; clinical trials were also focused on describing severe toxicities and how to cope with them.
The Innovation of Myeloma Treatment in the 2020s and Beyond
Over the past two decades, therapies using our immune system have appeared groundbreaking.
Monoclonal antibodies, since 2010, are antibodies manufactured specifically to attack proteins in myeloma cells (antigens) so they can be killed. The most significant example of this is Darzlex® (DARATUMUMAB), which was FDA-approved in 2015.
CAR T-Cell therapies, approved in 2021 and 2022, are patients' own T-cells (immune cells) genetically engineered to kill myeloma. Abecma® (idecabtagene vicleucel) and Carvytki™ (ciltacabtagene autoleucel) are mainly used in relapsed refractory myeloma. The most recent CAR-T cells being studied are the ones targeting a new myeloma cell target called GPRC5D.
Bispecific antibodies target two parts (hence the name of the drugs); one part of the antibody recognizes an antigen on the patient's own T cells (such as CD3), and the other part of the antibody recognizes an antigen on the myeloma cell (such as BCMA, GPRC5D, or FcHR5).

The first bispecific antibody therapy to be approved in 2022 was Teclistamab, which targets BCMA with great results in clinical trials by getting 63% of people in remission.
Most recent bispecific therapy approvals (August 2023)
Elrantamab (Elrexfio™) is a bispecific antibody (targeting BCMA); a clinical trial with sustained responses 15 months later in 71.5% of patients.
Talquetamab-tgvs (Talvey™) is also a bispecific antibody (targeting GPRC5D)
A Brief Glimpse into the Future of Myeloma After the 2020s
With the use of the rising immunotherapy, the future for myeloma treatment is bright. Clinical trials keep showing more elevated overall survival and progression-free survival rates. Toxicities are also being dimmed, and quality of life is improving for patients.
Many myeloma specialists are hopeful that a cure is within sight, hopefully within the decade.
Conclusion
The most important thing a patient can do is advocate for their own disease, and a good way to do so is by participating and enrolling in clinical trials. As you have seen, all the new drugs we have come from research, as well as the improvements in clinical response and disease burden.
Invitation to Attend the Healthtree 2.0 Launch Event on October 23
Myeloma innovation isn't stopping in the 2020s! HealthTree is excited about the current myeloma innovation that's accelerating toward a cure. You can be part of this acceleration and innovation!
Join us for an exciting journey through the history of myeloma care and the launch of HealthTree 2.0, a revolutionary platform designed to empower myeloma patients and caregivers.
We invite you to participate in this momentous occasion and make it even more special by hosting a virtual watch party with your friends, family, or support group.
Let's come together to celebrate the progress we've made in myeloma treatment and explore the promising future that lies ahead.
Register for our virtual launch today!
Register for the HT 2.0 Launch
---
Thanks to our event sponsors, Bristol Myers Squibb, Amgen and Genentech, for making this event possible.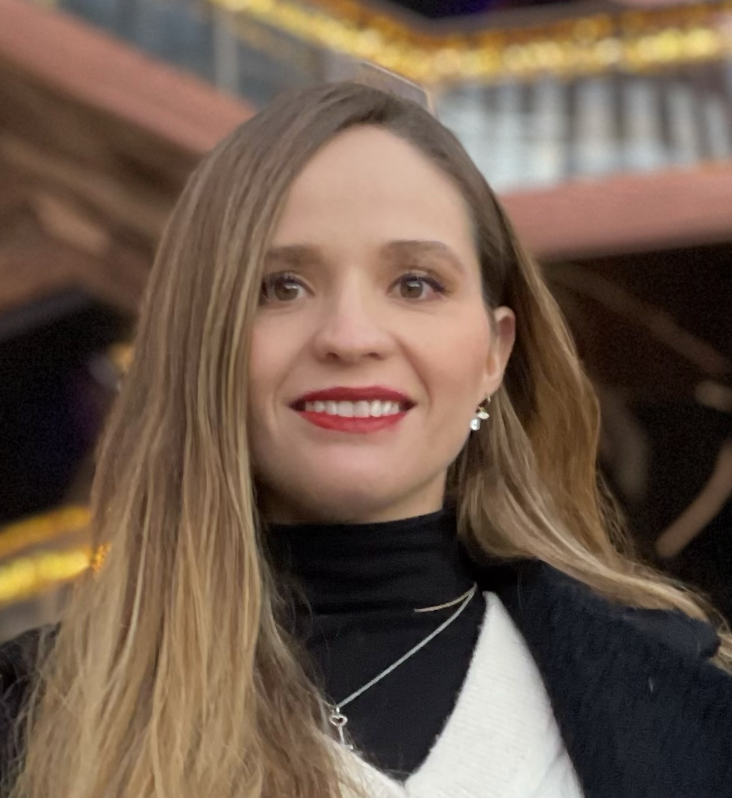 about the author
Andrea Robles
Andrea Robles is an International Medical Graduate, part of Healthtree's patient navigator staff. She is committed to patient's global wellness and finding a cure through research. She's also a wife and mom of 3.
More on Life With Myeloma
Thanks to our HealthTree Community for Multiple Myeloma Sponsors: