The Innovation of Myeloma in the 2000s and 2010s
The turn of the millennium marked the dawn of an era characterized by rapid technological advancements that revolutionized every aspect of human life.
The 2000s witnessed an unprecedented surge in innovation, transforming how we communicate, access information, and interact with the world around us. This progress was not confined to the realms of communication and convenience; it also played a pivotal role in medical science and healthcare.
The convergence of technological advancements in the 2000s ushered in a new era of hope and possibilities for myeloma patients and researchers alike.
The synergy between technology and medical science paved the way for more accurate diagnostics, personalized treatment strategies, and improved patient outcomes.
Understanding Myeloma Treatment Before the 2000s
In the 1990s, peripheral blood stem cell transplantation (PBSCT) was introduced and was shown to be superior to bone marrow transplantation.
With a single high-dose therapy followed by ASCT, 20%-50% of patients achieved complete remission; however, almost all patients eventually relapsed because there was no follow-up after the transplant (what would later become maintenance therapy).
During this period, the 5-year survival rate for multiple myeloma patients was often reported to be around 30% to 40%, meaning that around 30% to 40% of patients diagnosed with multiple myeloma were still alive five years after their diagnosis.
In the 1990s, treatment options for multiple myeloma were more limited and often included traditional chemotherapy regimens, which could be associated with significant side effects.
These side effects could have a substantial impact on a patient's quality of life, affecting aspects such as energy levels, physical well-being, and overall daily functioning.
The most common chemotherapy agents were melphalan and cyclophosphamide. These drugs work by targeting rapidly dividing cells, including cancer cells. However, they can also affect healthy cells and cause various side effects.
The Innovation of Myeloma Treatment in the 2000s
During the 2000s, significant improvements in myeloma therapy were marked by the emergence of targeted drugs, including proteasome inhibitors and immunomodulatory agents, while the evolution of stem cell transplants saw refinements in techniques and patient selection, enhancing treatment outcomes for multiple myeloma.
Several significant studies conducted in the 2000s have made a substantial difference in the understanding and treatment of multiple myeloma.
In 1999, the Arkansas group first reported the concept of double therapy for newly diagnosed multiple myeloma, and prospective randomized trials comparing doublet combinations of myeloma drugs versus single high-dose therapy have subsequently been investigated.
Significant therapeutic benefits have been achieved with thalidomide. This therapy played a pivotal role in myeloma therapy during the 2000s as it was among the first immunomodulatory drugs to demonstrate effectiveness in treating multiple myeloma.
Three or four years later after 1999, bortezomib (VELCADE) was introduced, which is a proteasome inhibitor.
VELCADE was a groundbreaking drug in myeloma treatment. Clinical trials in the early 2000s demonstrated its efficacy in treating relapsed or refractory myeloma, leading to its approval by the U.S. Food and Drug Administration (FDA) in 2003. Bortezomib paved the way for targeted therapies in myeloma treatment.
Bortezomib became available shortly after its efficacy in patients with relapsed or refractory multiple myeloma was demonstrated in 2003 and 2004 in two phase II trials (SUMMIT and CREST).
These studies were followed by a phase III trial comparing bortezomib to high-dose dexamethasone (the APEX trial). The studies demonstrated that bortezomib was effective as single agent in patients with relapsed or refractory myeloma.
Then, a new drug, lenalidomide (REVLIMID) was introduced.
This was a second-generation drug following thalidomide, and this drug could be taken orally, produced only modest side effects, and was an important addition to the treatment for multiple myeloma.
Lenalidomide was approved in the United States in 2006 for the treatment of relapsed refractory multiple myeloma.
When it was combined with dexamethasone, 90% of newly diagnosed patients responded and the combination showed superior response in relapsed or refractory myeloma compared to dexamethasone alone.
The quality of life for individuals with myeloma in the 2000s saw some improvements compared to previous decades, thanks to advancements in treatment options and supportive care measures.
Despite the progress, some patients still faced challenges related to treatment side effects, disease complications, and the impact of multiple myeloma on their overall health.
Traditional chemotherapy and transplant procedures still occasionally lead to various adverse effects that affect patients' well-being.
A Brief Glimpse into the Future of Myeloma After 2000s
Nowadays, have several new drugs that did not exist before the new millennium. Myeloma patients can now live longer and have a better quality of life.
In the following decade, new technologies will come to fight the burden of this disease and the treatments will continue to become more effective and less invasive.
Conclusion
Knowledge of the advancements in myeloma treatment during the 2000s allows patients and caregivers to make more informed decisions about treatment options.
Understanding the historical context helps them appreciate the progress that has been made and empowers them to engage in discussions with healthcare providers, as well as appreciate the substantial progress that has been achieved in myeloma research and care.
It provides hope for current and future treatment options and encourages a positive outlook.
As we stand on the cusp of a new era, with technology continuing to evolve at an exponential pace, the lessons learned from the intersection of technology and myeloma research remain invaluable.
The successes of the 2000s remind us that the pursuit of knowledge knows no bounds when aided by innovative tools.
As we look to the future, the legacy of these advancements will undoubtedly inspire ongoing breakthroughs, fueling the drive to unravel the mysteries of myeloma and other complex diseases.
Invitation to Attend the Healthtree 2.0 Launch Event on October 23
Myeloma innovation didn't stop in the 2000s, and it's not stopping today! HealthTree is excited about the myeloma innovation happening today that's accelerating toward a cure. You can be part of this acceleration and innovation!
Join us for an exciting journey through the history of myeloma care and the launch of HealthTree 2.0, a revolutionary platform designed to empower myeloma patients and caregivers.
We invite you to participate in this momentous occasion and make it even more special by hosting a virtual watch party with your friends, family, or support group.
Let's come together to celebrate the progress we've made in myeloma treatment and explore the promising future that lies ahead.
Register for our virtual launch today!
Register for the HT 2.0 Launch
---
Thanks to our event sponsors, Bristol Myers Squibb, Amgen and Genentech, for making this event possible.
References for this Article:
A historical perspective on milestones in multiple myeloma research
https://pubmed.ncbi.nlm.nih.gov/21509678/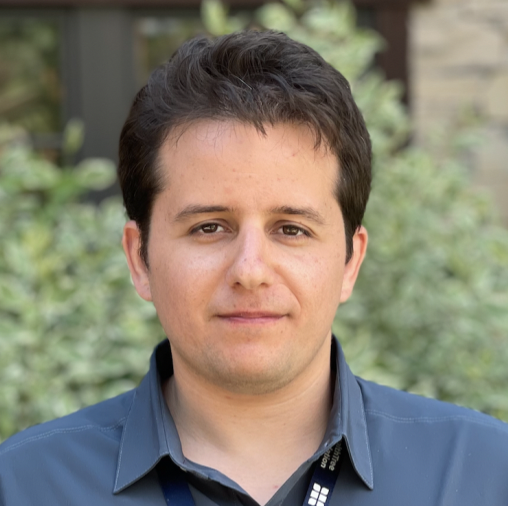 about the author
Eduardo Franco
Eduardo Franco is an International Medical Graduate who Joined HealthTree in 2020 as part of The Patient Experience team. He reads the patient's medical records and compares them with the information reported by patients on Healthtree so we can have the most exact information on our platform. He is a martial arts practitioner, drummer and avid reader.
More on Life With Myeloma
Thanks to our HealthTree Community for Multiple Myeloma Sponsors: