Donate to Multiple Myeloma Research Today, Giving Tuesday
Donate Today on Giving Tuesday
Today is Giving Tuesday, the largest day of global giving. Over the years, it has become a global holiday with thousands of organizations in 80 countries that are inspiring generosity in their communities.
HealthTree for Multiple Myeloma has spent the last 10 years providing support to myeloma patients and caregivers through many tech-enabled patient programs. Our programs go deep to provide you with the tools you need to navigate this complex cancer.
In addition to our support services, HealthTree for Multiple Myeloma has a robust research program that involves patients in the advancement of a myeloma cure in collaboration wtih myeloma investigators.
With Real World Evidence in HealthTree Cure Hub, we have completed 25 research projects to answer pressing myeloma research questions. We currently have 50 open research projects in collaboration with myeloma investigators.
Examples of our current collaborations with top myeloma researchers include:
Dr. Ola Landgren's work to match outcomes with genetic risk at diagnosis
Dr. Jesus Berdeja's study of CAR T therapy outcomes
Dr. Natalie Callander's research on supplement use and outcomes for myeloma patients
Dr. Urvi Shah's research to identify changes to the microbiome with a plant-based diet to slow myeloma or precursor disease progression
Dr. Irene Ghobrial 's project to identify progression factors in MGUS and smoldering myeloma
Dr. Morie Gertz's investigations about amylodosis diagnosis challenges
Dr. Sikander Ailiwadhi's research to advance clinical research in myeloma for diverse populations
Dr. Muhamed Baljevic's work to understand frequency of blood clots following myeloma therapy, a preventable but deadly side effect
These are just some of the critical projects that HealthTree for Multiple Myeloma can advance quickly and efficiently, saving us all time to come to faster conclusions. Importantly, 100% of your individual donation today will be applied to these myeloma research efforts.
This Giving Tuesday, we invite you to advance multiple myeloma research by donating funds to help us achieve our goal of raising $500,000 in before the end of 2022.We are grateful for your support and together, we can make progress towards a myeloma cure. Please donate today!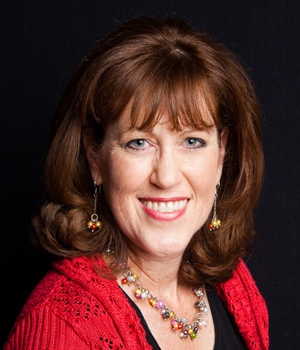 about the author
Jennifer Ahlstrom
Myeloma survivor, patient advocate, wife, mom of 6. Believer that patients can help accelerate a cure by weighing in and participating in clinical research. Founder of HealthTree Foundation (formerly Myeloma Crowd).
More on Life With Myeloma
Thanks to our HealthTree Community for Multiple Myeloma Sponsors: