More On Proteasome Inhibitors (Velcade, Kyprolis, Ninlaro) & How They Help Combat Myeloma
Earlier, we ran a story about proteasome inhibitors. But there is much to say about this critical class of drugs used to treat myeloma. To read that article, click here.
As we know, there are many classes of drugs used alone and in combinations to treat multiple myeloma. One such drug class is the "proteasome inhibitor."
Proteasome inhibitor drugs
The myeloma drugs in the proteasome inhibitor class are bortezomib (Velcade), carfilzomib (Kyprolis), and ixazomib (Ninlaro).
How they work
In 2003, the FDA approved a new type of drug called a proteasome inhibitor, for multiple myeloma. It works by blocking the activity of the proteasome, a complex of enzymes found in cells that normally regulates the removal of defective proteins. Inhibiting proteasome function leads to the accumulation of defective proteins, which can trigger cell death. Cancerous cells such as myeloma cells seem to be more sensitive than normal cells to this effect, although some healthy cells can be harmed.
According to Blood...
Proteasome inhibition has emerged as an important therapeutic strategy in myeloma. Since the publication of the first phase 1 trials of bortezomib 10 years ago, this first-in-class proteasome inhibitor has contributed substantially to the observed improvement in survival in myeloma patients over the past decade. Although first approved as a single agent in the relapsed setting, bortezomib is now predominantly used in combination regimens. Furthermore, the standard twice-weekly schedule may be replaced by weekly infusion, especially when bortezomib is used as part of combination regimens in frontline therapy. Indeed, bortezomib is an established component of induction therapy for patients eligible or ineligible for auto stem cell transplantation. Bortezomib has also been incorporated into conditioning regimens before autologous stem cell transplantation, as well as into post-ASCT consolidation therapy, and in the maintenance setting.

In addition, a new route of bortezomib administration, subcutaneous infusion [is available]. Recently, several new agents [in this class of drug] have been introduced into the clinic in patients with relapsed/refractory myeloma [with] positive results.
Bortezomib (Velcade) - First out the gate
Bortezomib was the first proteasome inhibitor approved to treat patients who had already been treated with two other types of chemotherapy and whose cancer has still progressed after the most recent therapy. A Phase I trial in 2000 at the University of North Carolina by Robert Z. Orlowski, MD, PhD focused on hematological malignancies and it was this trial that demonstrated that bortezomib was active in multiple myeloma.Then, in 2008, partly as a result of clinical trials led by by UNC and Memorial Sloan Kettering investigators, bortezomib was approved for use against multiple myeloma in the initial phase of treatment, as it was shown to be very effective in these cases. (from Sloan-Kettering)
Bortezomib is injected into a vein through an IV or as an injection, generally given in the stomach. It is almost always dispensed by your doctor or in the hospital. Taking this drug can lower blood cells that help fight infections and help with blood clotting. Your blood will be tested often while taking this medication and treatment can be delayed as a result.
Some common side effects are: neuropathy; loss of appetite, nausea, vomiting; diarrhea, constipation, bloating; fever, chills, cold or flu symptoms; pale skin, easy bruising or bleeding; rash; and fatigue
In January 2016, carfilzomib (Kyprolis) was approved by the FDA. The drug is given via injection in combination with dex or with lenalidomide plus dex for the treatment of patients with relapsed or refractory multiple myeloma who have received one to three lines of therapy. The FDA also approved Kyprolis as a single agent for the treatment of patients with relapsed or refractory multiple myeloma who have received one or more lines of therapy.
The most common side-effects are: back or joint pain; constipation; diarrhea; dizziness; headache; loss of appetite; nausea; tiredness; trouble sleeping; vomiting; and weakness.
In November 2015, Ninlaro was approved by the FDA. It is generally used with lenalidomide (Revlimid)) and dex in patients who have received at least one prior treatment for their multiple myeloma. This is the first oral proteasome inhibitor, which makes it far easier to take.
The most common side effects of Ninlaro are diarrhea; constipation; low blood platelet count (thrombocytopenia); peripheral neuropathy (numbness and pain from nerve damage, usually in the hands and feet); nausea, peripheral edema (fluid under the skin causing swelling); vomiting and back pain.
What's coming up?
It is clear that new inhibitors are needed that can overcome inherent and acquired resistance to these powerful class of drugs and exhibit broader anti-cancer activities. The good news is that two are currently in development. They are...
Oprozomib
(an oral next-generation of carfilzomib) is an orally active second-generation proteasome inhibitor developed by Onyx Pharmaceuticals, an Amgen subsidiary. It is being investigated for the treatment of hematologic malignancies, specifically, multiple myeloma, with Phase 1b studies ongoing (as of February 16, 2016). The drug is structurally related to carfilzomib and has the added benefit of being taken orally. Like carfilzomib, it is active against bortezomib-resistant myeloma.
Marizomib
: Marizomib is a structurally and pharmacologically unique proteasome inhibitor. Specifically, it has been evaluated in models for multiple myeloma, mantle cell lymphoma, Waldenstrom's macroglobulinemia, chronic and acute lymphocytic leukemia, as well as glioma, colorectal and pancreatic cancer models, and has exhibited synergistic activities in tumor models in combination with bortezomib, the immunomodulatory agent lenalidomide (Revlimid®), and various histone deacetylase inhibitors.
Clinical Trials by SparkCures
To find clinical trials using protease inhibitors, click on the SparkCures link below.
SparkCures Clinical Trials: Protease Inhibitors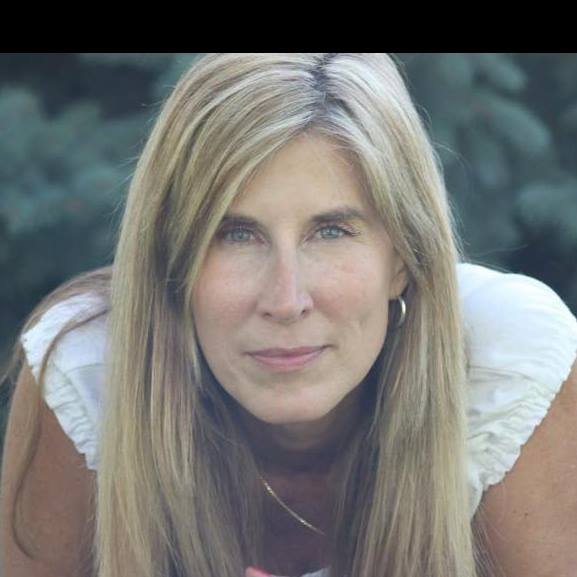 about the author
Lizzy Smith
Lizzy Smith was diagnosed with myeloma in 2012 at age 44. Within days, she left her job, ended her marriage, moved, and entered treatment. "To the extent I'm able, I want to prove that despite life's biggest challenges, it is possible to survive and come out stronger than ever," she says.
Thanks to our HealthTree Community for Multiple Myeloma Sponsors: