Going Bald During Treatment
One of the most common questions for those entering myeloma treatment is, "Will I lose my hair?" The answer is... maybe.
Most medications and treatments for multiple myeloma do not cause hair loss. However, if you are undergoing a stem cell transplant, which includes high dose intravenous chemotherapy (like melphalan), the answer is, yes. Some patients also may lose their eyelashes or eyebrows, too (or at least notice that they've thinned out). Hair loss may also occur in the armpits, pubic area, and on arms and legs.
The good news is that hair loss is temporary. When it grows back, many patients may have a different hair texture, thickness or even color.
Losing The Hair On Your Head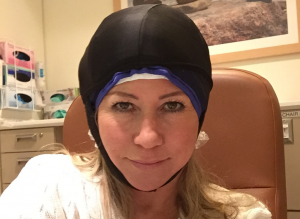 Cold caps are sometimes worn by chemo patients who are trying to minimize hair loss. PLEASE consult with your oncologist prior to using.
Many patients try to avoid hair loss by using products such as cooling caps (shown here). These caps are worn before, during, and after chemotherapy and can be effective. NOTE: Myeloma Crowd does not necessarily endorse this, or any similar-type, product and you must consult your oncologist prior to using it. Some do not recommend this product for those with blood and other cancers because it may prevent chemotherapy from maximum effectiveness.
Prior to hair loss, your scalp may feel hot or throb. You may experience more frequent headaches. This may be a sign that your hair is ready to start coming out. Typically, this happens about seven to 14 days post high dose chemo. Waking up and finding clumps of hair on the pillow or watching the shower drain fill with hair can be unnerving. It is recommended that before this happens, you cut it very short or shave it completely. Many patients state that doing this was far more empowering than allowing hair to fall out on its own. For some, shaving their hair is emotional and something they wish to do privately; others will have shaving parties. You can read patient stories at I'm Going Bald! Tips for the Ladies on Dealing with Hair Loss and here Coming Back After Chemo Hair Loss. Whatever you decide is perfectly fine. It's your comfort level that matters most.
Note that during cooler temps, it gets cold going bald. And during hotter temps, it's easy to burn your scalp. So in preparation of these realities, prior to losing your hair, consider if you are comfortable going natural, wish to wear hats or scarves, or will opt for a wig. Proper scalp care is essential.
Head Covering Options
There are many options for scarves and turbans. You can even use a T-shirt as a head covering. For a demo on how to tie a scarf using a T-shirt, click here. Hats are also excellent options, whether it be during winter or summer. They are a protectant, keeping you warm in the winter and preventing scalp sunburns (ouch).
If you decide to wear wigs, consider going into a wig shop rather than purchasing on line. You never know what style you like best or is most comfortable until you try them on. Additionally, there are different wig materials and cap options. Also, longer wigs require more care, tangle easier, and you may need to purchase more than one (you will need a backup when one wig is at the wig shop getting cleaned and styled). You may also opt to wash and style your own wigs but you will need to purchase special products.
Scalp Care
If you are opting to forego hats, scarves or wigs, make sure you apply sunscreen every day (and many times throughout the day). To prevent a dry, flaky scalp, you can rub in lotion or an oil (like fractionated coconut oil).
Eyebrows & Eyelashes
Some patients will lose their eyebrows and eyelashes after high dose chemo. They will typically grow back after several weeks and up to two months. Some patients report that they lose their eyelashes and/or eyebrows more than once before they stay for good. This is normal. Eyebrows, if you do lose them, are the last to go and can occur even a few months after your last dose of chemo.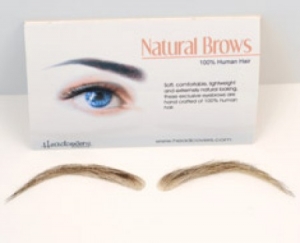 If you lose your eyebrows, there are faux options on the market. Many of our patients have reported that they're difficult to apply and can look fake. Similar to false eyelashes, adhesives are used to affix the eyebrows and most can be re-used several times. Drawing eyebrows in with a good eyebrow pencil may be an easier and cheaper option. There are also stencils available to help you draw natural eyebrows. Be careful to pick a shade that blends well with your coloring, and we recommend purchasing waterproof eyebrow pencils. Some patients have gone for semi-permanent eyebrows drawn in. Make sure to get the approval of your oncologist before opting for this choice.
For eyelashes, you can opt for falsies or work with a good makeup artist who can teach you makeup techniques that can help disguise that you are "eyelash-less". Some oncologists will allow their patients to use ointments to encourage quicker regrowth, like Latisse.
Hair Growth
Note that your scalp may itch when your hair begins growing back. This is normal. Some say that massaging your scalp can help grow hair back faster. Some oncologists will approve hair growth treatments, like Rogaine, though its effectiveness is debatable.
The more your hair grows, wigs will not fit as well on your scalp. At some point, you will no longer want to wear a wig because it will easily slip off your head, which could be very embarrassing.
To help hair grow back as healthy-looking as possible, try these tips:
You can take vitamins, such as vitamin B complex to boost blood flow to the scalp, vitamins E and C to help boost the health of hair follicles and capillaries, and Biotin. As always, discuss adding supplements to your diet with your oncologist first.
Eat healthy foods and stay hydrated.
Some patients swear by essential oils, which can be rubbed into the scalp, like rosemary, ylang-ylang, bergamot, and lavender. Rosemary oil is a stimulant and regulates hair-loss. Ylang-Ylang and Bergamot nourish the scalp to strengthen the hair-shaft and hair. Lavender oil helps control dandruff and strengthens hair roots.
Be gentle when washing new hair. Try using a baby shampoo. Do not wash your hair every day.
Avoid heat from hair dryers or straightening irons.
Use soft bristle-brushes.
Refrain from using harsh color or dyes on your hair.
Consider wearing a soft cap to bed at night to protect new hair.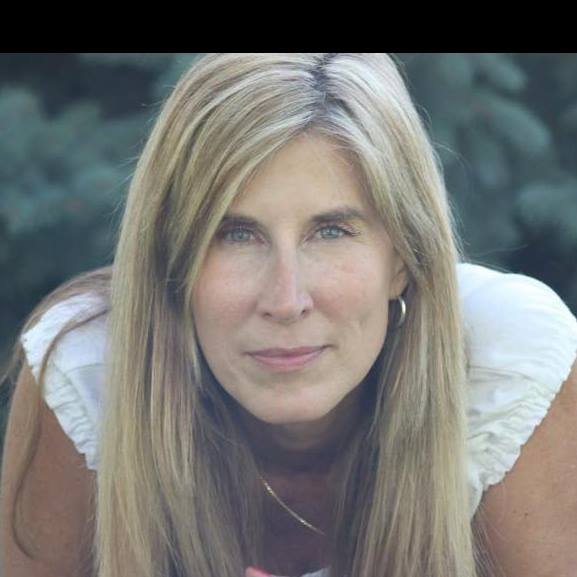 about the author
Lizzy Smith
Lizzy Smith was diagnosed with myeloma in 2012 at age 44. Within days, she left her job, ended her marriage, moved, and entered treatment. "To the extent I'm able, I want to prove that despite life's biggest challenges, it is possible to survive and come out stronger than ever," she says.
More on Life With Myeloma
Thanks to our HealthTree Community for Multiple Myeloma Sponsors: