Multiple Myeloma Remission
Multiple Myeloma Remission and Relapse - ICD 10 Codes
What does it mean to be in remission with multiple myeloma? Let's first talk about the basics: being in remission with myeloma is not the same as being cured of myeloma. Remission can be in part or in full. You may still have detectable myeloma but have fewer cancer cells present. Every patient wonders how long that remission will last, but there is no simple formula and every patient is different. It can depend on the type of myeloma treatment you receive, the genetics of your myeloma and other health factors.
It is common for myeloma to return after an initial remission. This is called relapsed multiple myeloma. The goal of today's treatment is to extend the length and depth of remissions until a cure can be found.
There are various levels of response patients can have to treatment:
Stable Disease (SD)
Stable Disease is when a patient has had some response to treatment but less than 50% reduction in monoclonal protein levels. Their disease is not improving or getting worse.
Partial Response (PR)
Partial Response is when a patient has had over a 50% reduction in their blood monoclonal protein and a reduction of M-protein in the urine of over 90%. If a patient had a plasmacytoma (a single lesion), a partial response would mean over a 50% reduction in tumor size.
Very Good Partial Response (VGPR)
A Very Good Partial Response means that the monoclonal protein levels can be detected by the IFE (immunofixation test), but not by the electrophoresis test in the blood and urine. It also means that the M-protein has been reduced in the blood by over 90%.
Complete Response
A Complete Response means that there is no detectable monoclonal protein in the body.
Stringent Complete Response
Stringent Complete Response means that a patient has achieved a Complete Response and they also have a normal free light chain ratio and have no clonal cells in the bone marrow as measured by immunohistochemistry or immunoflourescence.
Minimal Residual Disease Negative
More sensitive testing is available that can detect lower levels of disease either by flow cytometry or by Next Generation Sequencing testing. If a patient is MRD negative, it means they have achieved a Stringent Complete Response and no myeloma cells can be detected in a sample of a million. This is a bone marrow biopsy test.
What does my ICD 10 Code Mean?
ICD codes are used by insurance companies to identify diagnoses and procedures so insurance can be billed. The code ICD 10 is used to note myeloma remission and relapse. The following codes are used in myeloma:
C90 Multiple myeloma and malignant plasma cell neoplasms
C90.0 Multiple myeloma
C90.00 …… not having achieved remission
C90.01 …… in remission
C90.02 …… in relapse
C90.1 Plasma cell leukemia
C90.10 …… not having achieved remission
C90.11 …… in remission
C90.12 …… in relapse
C90.2 Extramedullary plasmacytoma
C90.20 …… not having achieved remission
C90.21 …… in remission
C90.22 …… in relapse
C90.3 Solitary plasmacytoma
C90.30 …… not having achieved remission
C90.31 …… in remission
C90.32 …… in relapse
For more information, see the links below:
Normalcy and myeloma remission
What are C.R.A.B. symptoms of multiple myeloma
Managing bone disease with multiple myeloma
What are warning signs of multiple myeloma?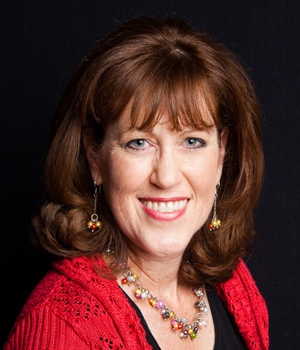 about the author
Jennifer Ahlstrom
Myeloma survivor, patient advocate, wife, mom of 6. Believer that patients can help accelerate a cure by weighing in and participating in clinical research. Founder of HealthTree Foundation (formerly Myeloma Crowd).
Thanks to our HealthTree Community for Multiple Myeloma Sponsors: