I want to start with a big Thank you to all those who participated and donated to the Muscles for Myeloma Virtual Race this past month. Together, through our virtual race, we raised over $32,000 for myeloma cancer research.
For years we have held the event in Columbus, Ohio. However, due to the unknowns and spread of COVID-19, and with our myeloma patient participants in mind, we ultimately made the decision to transition the race to a virtual experience this fall.
Thank you for your incredible support and encouragement throughout this virtual transition and for helping us build "muscles for myeloma" even if that meant from your individual homes. By Saturday, August 28th, we had over 500 race participants including many myeloma cancer patient warriors. Your stories, team goals, and commitment to staying active is such an inspiration to our team and those who participated and donated to the race! You made this year unforgettable.
I was honored to be a recipient of countless stories and photos. I have been so excited to share them with you and hope they bring a level of inspiration, community, and motivation that I felt. Thank you to those who sent in your stories, photos and shared your experience with us.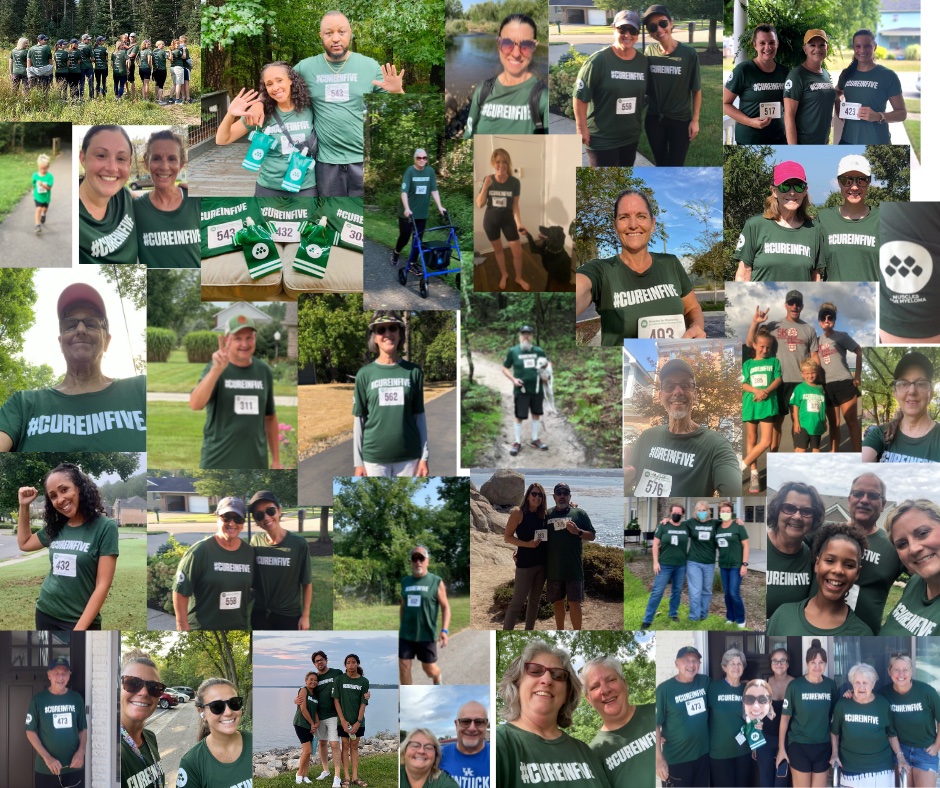 Individuals and Team Fundraisers
Our individual and team fundraisers went above and beyond to share their pages with family and friends. Over 50 fundraising teams and hundreds of individual fundraising pages were created and raised thousands for myeloma research!
Our top team for fundraising was JT's Crew raising over $2,100
Our top fundraising individual was Jim from Lubinsky Team raising over $1,800
Finally our Social Media Winners: Sherry, Bryan, and Nakia
Thank you again to our Sponsors for helping make this happen, and to you and your support in making this, a wonderful event even when apart.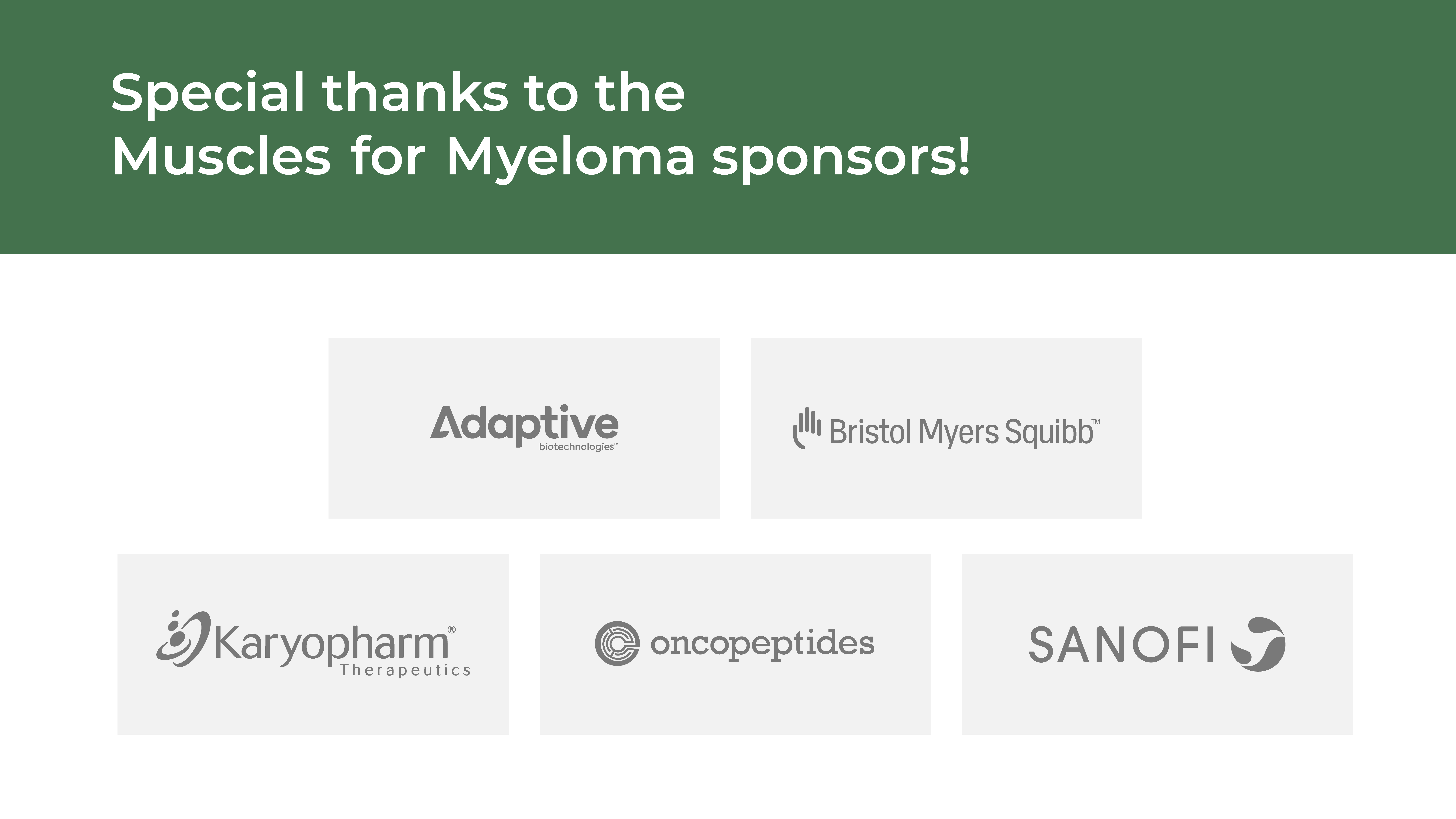 "This is our 9th year doing this race for "Team Dalene." We are missing most of our team due to virtual/Covid. She is 9 years strong and an inspiration to us all! We love her so much! Hoping to be back in Columbus for our 10th year! Thanks for all you do for this cause!"- Team Dalene
"The fight for a cure is near and dear to my family's heart. My dad battled w/ Multiple Myeloma. My mom is now in her own battle against Myeloma. She was diagnosed with Smoldering Myeloma in July 2020. However, she is a Warrior..."Fearless, Strong, Badass, with the willpower to overcome any struggle". So today we walked in Virginia, Georgia, New Jersey and Texas for my mommy and to help further the research to find a Cure."- Nakia
"In December 2018, after I went to the ER for severe back pain where they found a collapsed spine & diagnosed me with Multiple Myeloma. I was a 37-year-old woman - completely different from the typical MM patient. After my immediate back surgery & a couple of weeks in the hospital over Christmas, I was able to start RVD treatment right away. I am extremely fortunate to have such amazing care from Dr. Bumma at the James OSU Medical Center & Dr. Cawley at Strecker Cancer Center. I had my transplant in April 2019 & continue on maintenance chemo at the present time. I have been so lucky to have such a supportive husband & amazing family & friends. As with all cancer patients, I have my good days & bad days but I choose to stay positive & embrace those few good days :)
I was really excited to attend the race this year (although not strong enough to make it too far lol) with my fellow MM friends I've become good friends with & my doctors were both participating as well. I hope we are able to do it in person next year :)
Thank you for your care & support!"- Leighann
"73 years old and 2 1/2 years post SCT. A combination of mostly walking with a couple of 1/4 mile jogs in between along the Allegheny River in Ford City, PA. 50:05 was my time. I also took some time to stop and "Smell the roses". #KeepMovingForward"- Bill