Melflufen Receives European Medicines Agency (EMA) Positive Opinion as Myeloma Treatment
Oncopeptides announced that the European Medicines Agency (EMA) gave a positive opinion to sell melflufen in the European Union for the treatment of multiple myeloma. A final European Commission decision will be made within 60 days. This would allow melflufen to be sold in the EU as well as in Iceland, Lichtenstein and Norway.
The opinion was based on the Phase II HORIZON study data and by data from the Phase III OCEAN study. The potential approval will be for myeloma patients having received at least three prior lines of therapy (one proteasome inhibitor, one immunomodulatory drug and one anti-CD38 monoclonal antibody.) Importantly, patients must be three years out from stem cell transplant.
In the HORIZON study, the Overall Response Rate was 28.8% and the duration of response was 7.6 months when melflufen was combined with dexamethasone.
In the US, melflufen was pulled from clinical trials (but is still available for compassionate use) because there were slightly more deaths in the melflufen arm than the control arm. However, when the data was analyzed in more detail, patients who had not received a prior stem cell transplant had safe outcomes and the drug was effective.
The EMA decision paves the way for Oncopeptides to request review of the FDA for approval in the US.
Pieter Sonneveld, professor of Hematology at the Erasmus University Medical Center in Rotterdam, the Netherlands and principal investigator of the OCEAN study said:
"The recommendation for full approval of Pepaxti by EMA is really good news for patients with triple class refractory disease, where the unmet medical need remains high and treatment options often are exhausted."
This is one key example that myeloma therapy can and should be personalized. For older patients who are not headed to transplant, melflufen would be a welcome option for these relapsed patients who at that point have significantly fewer options.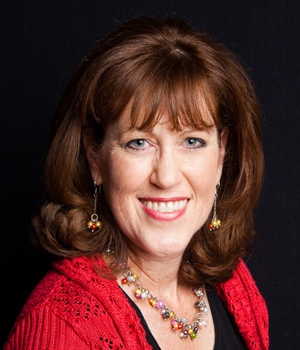 about the author
Jennifer Ahlstrom
Myeloma survivor, patient advocate, wife, mom of 6. Believer that patients can help accelerate a cure by weighing in and participating in clinical research. Founder of HealthTree Foundation (formerly Myeloma Crowd).
Thanks to our HealthTree Community for Multiple Myeloma Sponsors: