Mayo Clinic Shows Myeloma Expertise Matters for Long Term Outcomes
The Mayo Clinic performed a study to see whether treatment at centers with significant myeloma expertise mattered to myeloma patients' long-term survival. In the recent publication in the Journal of Clinical Oncology, the investigators used the National Cancer Database to identify patients diagnosed with multiple myeloma between 2003 and 2011. The patients were divided into quartiles of myeloma patients treated per year.
Q1 = facilities treating fewer than 3.6 patients per year
Q2 = facilities treating 3.6-6.1 patients per year
Q3 = facilities treating 6.1-10.3 patients per year
Q4 = facilities treating over 10.3 patients per year
The investigators then adjusted for clustering of patients within facilities, demographics (sex, age, race, ethinicity), socioeconomic (income, education, insurance type), geographic (area of residence, treatment facility location, travel distance), and comorbidity (Charlson-Deyo score) factors and year of diagnosis. The distribution of patients was:
Q1 = 5.2%

Q2 = 12.6%

Q3 = 21.9%

Q4 = 60.3%
Overall survival numbers were then compared.
Q1 = 26.9 months
Q2 = 29.1 months
Q3 = 31.9 months
Q4 = 49.1 months
Even the difference between an entire facility (with multiple hematologists and oncologists) treating between 3 and 10 patients, overall survival was doubled. At a large myeloma center like MD Anderson, Dana Farber, Emory, Mayo Clinic or UAMS, the myeloma specialists are treating between 600 - 3,000+ cases per year. Myeloma experts understand the latest development in myeloma therapy and the nuances of personalized care. Because they specialize in myeloma, they can stay up-to-date on a cancer where accelerated, rapid-fire advances are occurring. For general oncologists, this is virtually impossible when trying to treat a wide range of cancers (prostate, breast, colon, etc.). The study authors concluded:
Patients who were treated for MM at higher-volume facilities had a lower risk of mortality compared with those who were treated at lower-volume facilities.
Patients can successfully take advantage of both local care and myeloma expertise. Many patients will travel to consult with a myeloma expert who can give them treatment recommendations, strategy and craft a plan of attack. This plan can then be administered closer to home by a general oncologist. In this scenario, patients gain the expertise to extend their lives with the greatest convenience possible. You can find a myeloma specialist in our Myeloma Specialist Directory.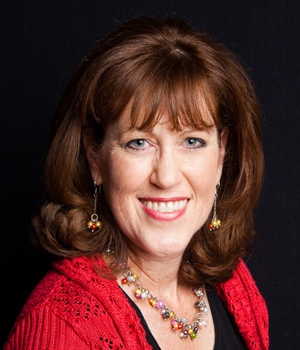 about the author
Jennifer Ahlstrom
Myeloma survivor, patient advocate, wife, mom of 6. Believer that patients can help accelerate a cure by weighing in and participating in clinical research. Founder of HealthTree Foundation (formerly Myeloma Crowd).
More on Life With Myeloma
Thanks to our HealthTree Community for Multiple Myeloma Sponsors: