Massage For The Cancer Survivor And Caregiver
BY JACKIE SMITH I am a fan of massage. It helps relax and calm me. For an entire hour, there is minimal talk, it is quiet, and my job is to focus and be present, and to heal. Part of the cancer journey for caregiver and patient alike includes taking care of our physical and emotional self, as best we possible can. Massage is an excellent way to do this. For patients, it is important to discuss with your doctor before getting a massage. But for most cancer patients, massage gets a green light. If you have pain or discomfort, of course, it is important to let your massage therapist know before he or she begins. My daughter is a myeloma survivor and she has incorporated massage as part of her health routine. As her caregiver, when my daughter was in transplant, taking an hour for myself to relax and calm was essential for keeping me mentally and emotionally strong. Massage was a great place to do this. What is massage therapy? Massage helps relieve muscle tension, which reduces stress and anxiety. If one is carrying pain in, for example, the shoulders or back, massage can vastly eliminate that pain. For those struggling with neuropathy, massage can also help eliminate symptoms. Headache? Massage around the temples and neck is often better than a painkiller. And, best yet, massage can make anxiety and tension almost disappear. Although massage affects the body and its muscles, it really helps the musculoskeletal, circulatory, lymphatic and nervous systems. How to get the most out of my massage session? If you haven't had a massage before, know that it is best to go without a full stomach. So don't eat or drink a lot prior. Also, you can strip down to your comfort level, which can mean totally buff or even leaving underclothes on. Know that your massage therapist is a professional and you will always have your "privates" covered by a towel or sheet at all times. Massage is never too "intimate" so you won't feel uncomfortable. Make sure that you communicate with your therapist if he or she is massaging to light or hard. Especially if you have bone pain, it will be important to speak up before that area is touched. But be prepared for pure joy and relaxation. It is a feeling of zen, usually helped along by calming music, low lights, and great scents. Most massages last one hour, though you can select 90-minutes, two hours, or even more. Some allow 30-minute massages, though if you ask me, that's not nearly enough time to get the most of your time. How does massage help cancer patients? Some health care professionals recommend massage as complementary therapy during and after treatment. Often a massage can bring about temporary feelings of well-being. Massage relaxes muscle and stiffness, relieves pain, increases mobility, and even reduces headaches and backaches. Generally, massage is safe and recommended for cancer patients. If you have a tumor, make sure you have your therapist avoid that area, or any other area that is painful. Discuss with your doctor prior if you have tumors, lesions, pain, scarring or brittleness. How does massage help caregivers? We caregivers experience tremendous amounts of stress. Massage helps alleviate stress-induced pain and discomfort, helps us calm and focus, and gives us a respite to focus on ourselves. After all, if we forget about our own wellbeing, it is hard to be there for our patient. Is massage painful? No! At least it shouldn't be. Deep tissue massage can be "painful" if that is what you select. But you need to discuss the type of massage you would like with your therapist prior to it starting. You can go anywhere from light, medium, to that more "painful" deep tissue massage. For the myeloma patient, if you have brittle bones, be careful with too much pressure. My daughter had brittle ribs but she opts for a medium to even medium-heavy massage. If the therapist ever gets too strong, she just lets her know. It's ok to speak up during your massage! In fact, you should keep your therapist apprised with how you're doing and if he or she is applying the right amount of pressure for you. Are all massages alike? No. Here are some various massage techniques:
You can opt for hot stone massage, for example. It is a bit pricier but it's quite amazing. Your therapist will heat up small stones and then place them on tight or sore areas to help loosen the tightness in that area. He may also use the stones in the actually massaging.
A Swedish massages involves rubbing and kneading of the muscles and soft tissue for relaxation, better circulation, and pain alleviation. This is perhaps one of the more common massages.
Reflexology is more of pushing on pressure points. Honestly, it is not my favorite, though some swear by it. I like the kneading strokes of a more conventional massage. That said, reflexology uses pressure on specific areas of the feet hands or ears to relieve a variety of symptoms.
If you like light touch on your bones of your skull, spine, and pelvis, then craniosacral therapy is for you. Again, this isn't my favorite, though I once had a terrible headache and this massage was perfect for ending it.
Lymphatic massage helps reduce a build up of fluid that can occur after lymph nodes are removed during surgery. It involves very light, brush-like touches to the skin.
Foot reflexology has become very popular in some places in the US. Typically your feet will be soaked in warm water while your therapist massages your scalp, neck, arms and hands. Once that is complete, he or she will massage your feet and calves. The session usually takes place in a reclining chair, rather than the typical massage table.
Regardless of which massage you select, if you have a favorite essential oil scent, you can take it with you to your massage and ask your therapist to incorporate it. I love peppermint oil and orange. Where can I find a good massage therapist? There are a variety of places to get massages. A spa or health club will always have a massage therapist, as will most chiropractor offices. You can also Google massage therapists in your area or ask your doctor for referrals. I am a big fan of Groupon and Living Social. I can usually book a one-hour massage for under $40 (don't forget to tip as if you were paying full price if you go with this option). I have had massage therapists come to my home, have had massages inside shopping malls (usually it is foot relexology), a spa and even once at an airport (a great way to distress between flights if there is a long layover!). I recommend ensuring you are using a professionally licensed therapist, especially if you are in treatment. Yes, massage therapy is clean and safe. It is not awkward and you will generally leave feeling like a new person.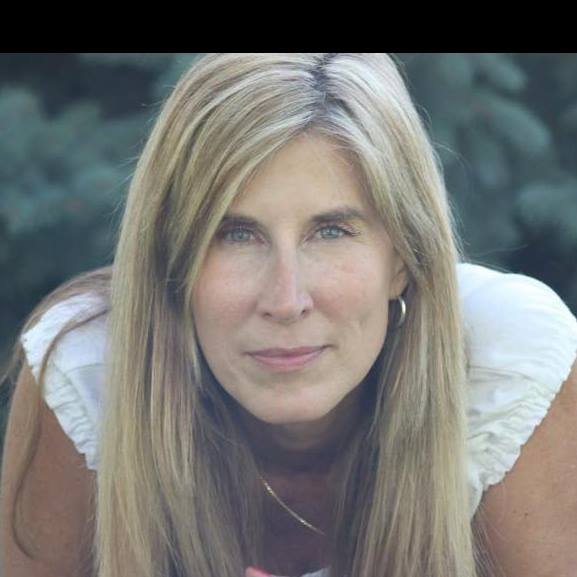 about the author
Lizzy Smith
Lizzy Smith was diagnosed with myeloma in 2012 at age 44. Within days, she left her job, ended her marriage, moved, and entered treatment. "To the extent I'm able, I want to prove that despite life's biggest challenges, it is possible to survive and come out stronger than ever," she says.
More on Life With Myeloma
Thanks to our HealthTree Community for Multiple Myeloma Sponsors: