Managing Neurotoxicity Events in Myeloma Patients Treated with the CARVYKTI CAR T
Over the past few years, HealthTree for Multiple Myeloma (Myeloma Crowd) has posted a considerable number of posts about CAR T treatment for myeloma patients as the Foundation follows progress on different active and potential CAR T products that are/may be/will be of help to us in the future.
At times, these posts have mentioned adverse events such as cytokine release syndrome (CRS) and, to a lesser extent, neurological toxicities that are encountered following the infusion with the CAR T cells.
There are currently two FDA approved BCMA-targeted CAR T products available to myeloma patients in the US: Abecma (idecabtagene vicleucel, marketed by Bristol Myers – also referred to as ide-cel) and Carvykti (ciltacabtagene autoleucel, marketed by Janssen/Johnson & Johnson – also referred to as cilta-cel).
Much has been learned over the past few years about the incidence rates, severity and how to best manage both CRS and neurotoxicity events as physicians and nurses have been learning more both during the clinical trials and the clinical use of these treatments.
An interesting paper published in Blood Cancer Journal provides a nice summary of the lessons learned on how to manage treatment related neuro-toxicities encountered during the clinical trial(s) for Carvykti. In the opening paragraph of the paper the authors state that in the definitive clinical study supporting the Carvykti FDA:
"5% of patients with MM reported movement and neurocognitive treatment-emergent adverse events (MNTs) with ciltacabtagene autoleucel (cilta-cel)".
The referenced paper focuses specifically on these MNT's, "which comprise a cluster of movement (e.g., micrographia [abnormally small or cramped handwriting], tremors), cognitive (e.g., memory loss, disturbance in attention), and personality changes (e.g., reduced facial expression, flat affect)."
There is another group of neurotoxicities that can occur with any of the CAR T treatments available in the US, both for myeloma and other cancers. This group is labeled as ICANS, shorthand for immune effector cell-associated neurotoxicity syndrome, a clinical and neuropsychiatric syndrome that can occur in the days to weeks following administration of certain types of immunotherapies, especially immune effector cell (IEC) and T cell engaging therapies (such as CAR T).
"Symptoms of ICANS may include aphasia, altered consciousness, cognitive skills impairment, motor weakness, seizures, and cerebral edema [swelling of the brain]." Aphasia is a condition that affects your ability to communicate. It can affect your speech, as well as the way you write and understand both spoken and written language. ICANS can occur concurrently with cytokine release syndrome (CRS), a common side effect of CAR T-cell therapies, or days after resolution of CRS."
There may be some overlap in symptoms between ICANS and MNTs and the presence of these neurotoxicities are not mutually exclusive.
The results of the study can be summarized as follows:
"Total CAR T-cell neurotoxicities, including ICANS and other CAR T-cell neurotoxicities, were observed in 20.6% of patients."
" ICANS occurred in 16% of the patients, mostly low grade; 93% of those patients had concurrent CRS. Median time to onset of ICANS was 8 days and the median duration was 4 days (range, 1–12). All patients had recovered from ICANS at data cutoff."
"Other CAR T-cell neurotoxicities occurred in 12% of patients; median onset was 26.5 days after cilta-cel infusion, and median time to resolution was 70 days."
42 % of these patients experienced MNTs, but the other patients in this group showed neurotoxicities such as facial paralysis, concentration impairment, diplopia (a double vision disorder), and others.
5% of the patient pool in the clinical study experienced MNTs following infusion with the CAR-T cells, with a median time of onset of 17 days but with a wide range (3-94 days). Of note is that after recovery, 60% if them achieved stringent complete response and 40% achieved a very good partial response.
Based on common features, patients who experienced MNTs were characterized by the presence of a combination of at least two of the following variables:
high tumor burden going into the CAR-T process;
Grade ≥2 cytokine release syndrome (CRS) or any grade immune effector cell-associated neurotoxicity syndrome (ICANS) after cilta-cel infusion,
and high CAR T-cell expansion/persistence.
There are a number of lessons that the clinicians learned from the clinical study to enhance the "patient experience" of treatment with Carvykti. These lessons fall in 3 major categories:
Preventative Strategies
Enhance the "bridging therapy" prior to infusion with CAR-T cells to reduce the cancer burden in the bone marrow as much as possible
Perform MRI and EEG prior to treatment for patients with existing neurological conditions
Have frank discussions regarding risk-benefits of the treatment with those patients with high disease burden and especially patients whose disease progressed following bridging therapy
Administer prophylactic anti-microbials for 6 months following the CAR-T infusion
Monitoring Strategies
Consultation/evaluation at the first sign of neurotoxicity
Hospitalization for grade 2 and higher neurotoxicity
Neurologic evaluation with the onset of headache, convulsions, speech disorders, visual disorders, disturbances in consciousness, confusion, disorientation, coordination, balance disorders, mental status changes, movement disorders, cognitive impairments, personality changes
Routine monitoring of handwriting
Using an assessment tool to check for issues with brain function associated with immune effector cells
First establish a baseline prior to treatment and then assess daily once a neurotoxicity presents itself and continue monitoring until the neuro issue is resolved
Management Strategies
Early and more aggressive supportive case for ANY grade ICANS
Consider administration of tocilizumab for ANY grade ICANS with concurrent CRS (with or without administration of corticosteroids)
Consider administration of non-sedating anti-seizure medicines for seizure prophylaxis for grade 2 and higher observed neurotoxicities
Use of other therapies to treat cytokine release when tocilizumab and corticosteroids don't work (such as interleukin 1)
The purpose of this post is NOT to scare the living daylights out of you, especially when you are a patient who is considering treatment of your myeloma with Carvykti. The idea here is to educate you.
At the onset of this post , I helped myself to a quote from the journal article, "5% of patients with MM reported movement and neurocognitive treatment-emergent adverse events (MNTs) with ciltacabtagene autoleucel (cilta-cel)".
I will take the liberty now to help myself to another quote that summarizes the key conclusion of this medical article,
"After successful implementation of these strategies, the incidence of MNTs was reduced from 5% to <1% across the cilta-cel program, supporting its favorable benefit–risk profile for treatment of MM."
Future patients to be treated with Carvykti are the beneficiaries of so much that has been learned from the early, clinical-stage patients that one can look at this treatment option with more confidence.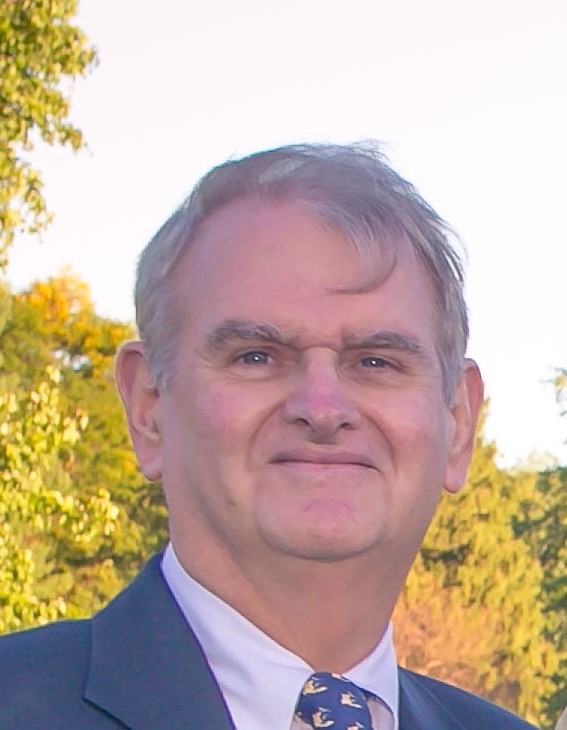 about the author
Paul Kleutghen
I am a patient diagnosed in 2014 with primary plasma cell leukemia (pPCL), a rare and aggressive variant of multiple myeloma and have been very fortunate to find successful treatment at the division of Cellular Therapy at the Duke University Cancer Institute. My wife, Vicki, and I have two adult children and two grandsons who are the 'lights of our lives'. Successful treatment has allowed Vicki and I to do what we love best : traveling the world, albeit it with some extra precautions to keep infections away. My career in the pharmaceutical industry has given me insights that I am currently putting to use as an advocate to lower drug pricing, especially prices for anti-cancer drugs. I am a firm believer that staying mentally active, physically fit, compliant to our treatment regimen and taking an active interest in our disease are keys to successful treatment outcomes.
More on Life With Myeloma
Thanks to our HealthTree Community for Multiple Myeloma Sponsors: