Standing in front of a mirror next to my wife, Ingrid, I noticed something was very wrong. I suddenly was only a couple of centimeters taller than her. I seemed to have lost at least 5 centimeters in body height. Undoubtedly, there had to be a connection to the severe back pain I had been suffering from for three months. The doctor had told me it was just lumbago, nothing malignant to be suspected.
A relative of mine, who is a doctor, advised me to insist on a blood test and a scan. Two weeks later at the age of 58, I was diagnosed with IgG multiple myeloma stage III with a duplication of 1q as the only adverse genetic. Several vertebrae were compressed and my M-spike was 28 g/L (2.8 g/dl). All other lab results were good, no other CRAB (Calcium- elevated, Renal failure, Anemia and Bone lesions) symptoms except bone damage. This was almost two years ago, in August 2019.
In the Netherlands, it is part of the protocol to start with thalidomide, Velcade and dexamethasone. So I took four cycles of this combo and almost reached a very good partial response (VGPR). The harvesting of the stem cells went perfectly and Ingrid and I enjoyed a short vacation in Spain before the autologous stem cell transplant (ASCT) was planned (March 2020). A central line was placed in my chest and I was ready for the transplant. But the actual transplant hasn't taken place yet.
The behavioral pattern of my type of myeloma is that it responds well to the drugs (I also had two cycles of Darzalex), but as soon as I stop the medication, the bad numbers increase immediately. According to the doctors, a sustained response is necessary for a positive perspective after the transplant.
The good news is that my M-spike plateaus around 22 g/L (2,2 g/dl) and that there is no organ damage. Except for the M-spike and the light chains, all lab results are good. And at this moment, I am in good shape. I have been off treatment for more than eight months now and I go for walks or bike rides daily. Also, I do exercises to train my core. Occasionally, there is a very mild back or rib pain, which I can handle without pain killers. My wife and I enjoy what they call the Burgundian lifestyle, which is characteristic for the region we live in. It means drinking a good glass of wine or beer outside on a terrace in addition to something nice to eat.
Recently, I had a second opinion in Rotterdam by a myeloma specialist who advised me to make another attempt at an ASCT. She explained that there are more patients like me, and that after an induction therapy, based on Carfilzomib, there is a good chance that it will work this time. This surprised me a little. On the internet, I found a patient with MM, who experienced exactly the same behavioral pattern and he reached a ten-year survival with all the novel agents. He underwent a transplant that failed because of a lack of sustainable response. And although I would be completely satisfied with his scenario, I think I will follow the specialist's advice.
Cancer patients are often advised not to search on the internet for information about their disease. I disagree with that. A website, such as the Myeloma Crowd has been a great aid for me to stay optimistic towards the future. Reading about interesting trials and new treatments that are approved by the FDA makes me feel good. Normally, the EMA (the European FDA) follows not much later with their approval. It also helps me to read the stories of other patients. Especially, those about patients who do not fit in the mold of induction therapy followed by an ASCT and maintenance therapy, but do very well nevertheless.
I consider myself very lucky to live in a country with excellent health care. In the Netherlands every citizen is obligated to have health insurance with an annual maximum own risk of €385,- ($467). If people don't have enough income, they receive an allowance from the state to pay the monthly amount of approximately €125 ($151) per family member for health insurance. The flip side of our system is that powerful insurance companies have a lot (too much) influence on treatment protocols. My guess is that doctors in the US have more autonomy when it comes to changing treatment strategies.
Unfortunately, I had to give up my position as high school principal, because the school needs continuous and stable leadership – especially in this pandemic. So, I stepped aside voluntarily and am fortunate that the board of education gave me a new position as an internal consultant. This way, I can support my former colleagues with my experience and have a lot of autonomy to do other interesting projects.
Recently, I started a learning community that connects neuroscientists with teachers, in order to improve the didactic skills in high schools. I am feeling very blessed that this disease hasn't taken over my life (neither physically nor mentally). I hope that one day I will be able to go skiing in the Alps with my wife and children again. I'd also like to thank fellow patients for sharing their inspiring stories on the internet. I have visited the USA often as my sister lives in Iowa. Hopefully, one day I can combine a visit with a Myeloma Crowd event, and meet some of you personally. Stay healthy and let the time work for us.
Lucien Kester was born in the Netherlands, but grew up in Germany. He studied German in Groningen (north of the Netherlands). He taught German for 16 years before becoming a high school principal. He currently lives in Sittard-Geleen (south of the Netherlands with his wife Ingrid. They are the parents of two children. He enjoys watching movies, photography, literature, chess, bridge, cooking and walking their family dog Mona.
If someone has experienced a similar behavior of myeloma Lucien would love to make a connection with you. You can contact him at: lucienkester@gmail.com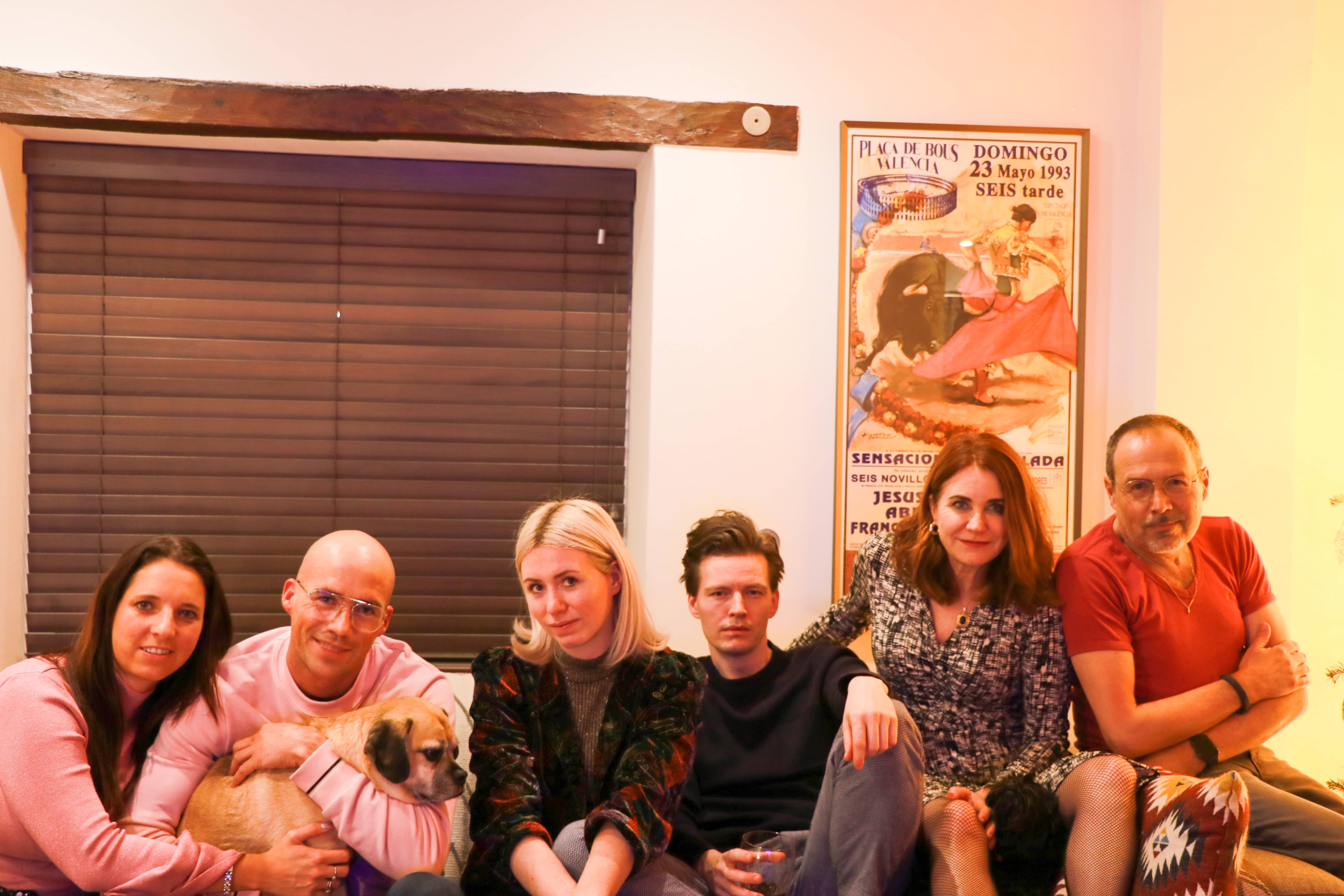 Connecting with another with myeloma can be a powerful source of support, strength, encouragement and allow for resource sharing. You can connect with other myeloma patients or caregivers through the Myeloma Coach Program.
find or become a myeloma coach