Lenalidomide (Revlimid) Maintenance Post-Transplant is Approved in Europe
Lenalidomide is commonly used as a single agent as maintenance therapy following a stem cell transplant in the United States. Now, our European myeloma friends have the same option. The European Medicines Agency's (EMA) Committee for Medicinal Products for Human Use (CHMP) has approved the use of lenalidomide as a single agent for maintenance therapy for adult patients with newly diagnosed myeloma who have had a stem cell transplant. This makes Revlimid the first and only maintenance therapy for European patients. There are approximately 39,000 Europeans diagnosed with multiple myeloma each year. For newly diagnosed myeloma patients, key goals are to lower the tumor burden with induction therapy and high-dose melphalan, followed by a stem cell transplant. This has been the "standard of care" for the last 20 years. Because over half of patients relapse after 2-3 years following transplant, new clinical trials have assessed the role of maintenance therapy.
"Studies show that maintenance treatment after ASCT with REVLIMID® may help control residual malignant cells and delay tumour growth by enhancing immune function," says Professor Michel Attal, Executive Director of the Institut Universitaire du Cancer Toulouse Oncopole and Institut Claudius Regaud, France. "Our primary goal is to delay disease progression for as long as possible, and we have seen in several independent studies, that REVLIMID® maintenance after ASCT can halve the risk of disease progression by sustaining the response."
In the two phase III studies, REVLIMID® as maintenance treatment post-ASCT significantly reduced the risk of disease progression or death in patients with MM, leading to the studies being unblinded based on passing their pre-specified boundary for superiority at interim analysis. We are fortunate in the United States to have an arsenal of products that are available for us to use as post-transplant therapy. While this is a great announcement for European patients, it is only a step in the right direction to bring myeloma patients more robust options where combination therapies before, during and after transplant provide longer disease-free outcomes. The CHMP reviews applications for all 28 member states in the European Union (EU), as well as Norway, Liechtenstein and Iceland. The European Commission, which generally follows the recommendation of the CHMP, is expected to make its final decision in approximately two months. To read the complete press release, click here.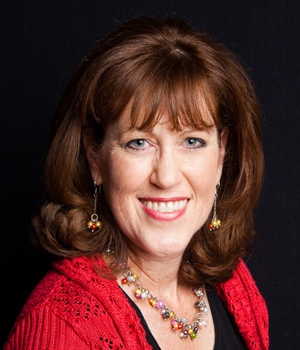 about the author
Jennifer Ahlstrom
Myeloma survivor, patient advocate, wife, mom of 6. Believer that patients can help accelerate a cure by weighing in and participating in clinical research. Founder of HealthTree Foundation (formerly Myeloma Crowd).
Thanks to our HealthTree Community for Multiple Myeloma Sponsors: