Learning About Myeloma: Myeloma Crowd Round Tables in 2020
Sometimes we are compelled to learn about things that we never thought would be important in our lives. Ask any myeloma patient or caregiver.
That's a challenge the Myeloma Crowd Round Table (MCRT) program strives to address. Our audience includes newly diagnosed patients and caregivers, others who have been dealing with it for years, even decades, and everybody in between…and some even before.
We conducted twenty-five live MCRTs throughout the nation and in Germany since 2016. It came to an abrupt, COVID-induced pause after the San Diego MCRT on March 7, 2020.
We adjusted and refocused our plans for live meetings. For the remainder of 2020, we held 13 interactive webcasts, an experience that will only strengthen and inform our live meetings once we can return to them. The result was 17 webpages with videos and notes that are available to everyone.
The 2020 MCRT Index:

MCRTs conducted: 14

Live MCRTs: 1

MCRT Interactive Webcasts: 13

Annotated MCRT Web Pages with Videos: 17

MCRT Faculty Members: 45

Institutions Represented: 27

Faculty Members Who Participated in More than One MCRT: 6

Number of Individual Faculty Presentations: 49

MCRT Faculty Discussions: 9

Questions Answered Live: 319

Program with Most Live Questions Answered (MRD): 30

Questions Answered in Writing in Chat Forums: 395

Answered by Dr. Shaji Kumar in MGUS/SMM MCRT: 134

Most Views of a Single Webpage (May NDMM)*: 14,830

Cumulative Views of MCRT Webpages*: 149,180

* as of 2/9/21
We had two programs focused on newly diagnosed patients, one an overview that was supposed to be a live meeting in Milwaukee, and another, first scheduled to be in Seattle, that highlighted the increasing optimism experts have about present and future treatment options.
In another, myeloma precursor conditions, monoclonal gammopathy of undetermined significance (MGUS) and smoldering myeloma (SMM), and the risk of progression were explained.
Patients diagnosed with high-risk disease or became relapsed or refractory to treatments could learn about ever-changing treatment options and prospects. The latter program also featured an introduction to amyloidosis, which affects 10-15% of myeloma patients.
In the summer, one program featured three newly approved drug treatments and another profiled therapies on the horizon, one newly approved and one in development, that will likely change treatment in the near future.
Another program explained why CAR T cell therapy will likely be a game changer for many patients. But despite the promise of novel treatments, it is important to understand why stem cell transplantation is still an essential standard therapy option for a large portion of the myeloma patient population.
Even with the progress being made, it is important for patients to have knowledge about disease fundamentals. That's why different MCRTs covered topics like myeloma genetics, minimal residual disease testing, and imaging.
Quality of life issues are of central importance to all patients and caregivers and were addressed in MCRTs on bone disease and side effects. Both of these programs also provided updates on the quality of life issue of our times, the COVID pandemic. When the pandemic began, we had an MCRT on myeloma and COVID.
Progress in myeloma is dependent on international cooperation of researchers and clinicians, something made very clear in the MCRT featuring three European experts, who gave us insight into their interests and priorities.
Our programs are called Round Tables. The imagery of a round table represents the fact that in myeloma, patients and caregivers are equal partners with experts when it comes to confronting the disease and its challenges.
This metaphor is extended and supplemented by all the programs we offer: HealthTree Cure Hub, Myeloma Coach, HealthTree University, and our website.
The key is to try to reach as many people with as many methods as possible to make them more effective collaborators to achieve the ultimate goal of a cure. MCRTs are an effective way to start and continue every individual's myeloma odyssey.
We've kicked off 2021 with an MCRT that featured six experts who updated us on the annual American Society of Hematology meeting. It was the first of a robust series of MCRTs we plan to conduct.
We invite you to take a seat at any or all of them this year.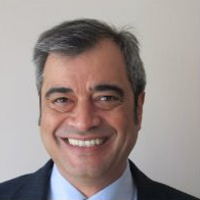 about the author
Greg Brozeit
Greg Brozeit has been with the HealthTree Foundation since 2015 when he began volunteering for the Myeloma Crowd. Prior to that he worked with Dr. Bart Barlogie and the International Myeloma Foundation, inaugurating many myeloma patient advocacy and education programs.
Thanks to our HealthTree Community for Multiple Myeloma Sponsors: