Indianapolis Myeloma Round Table on April 22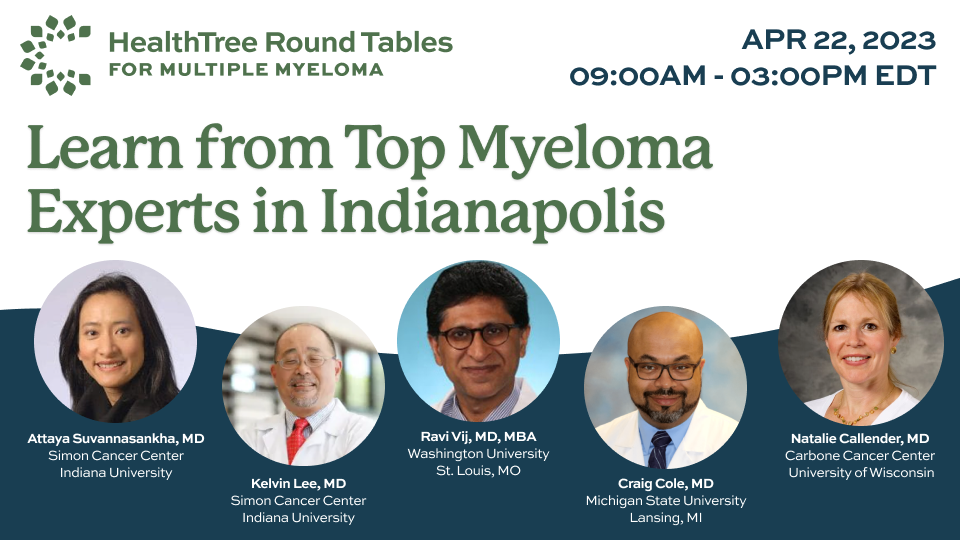 The Indianapolis Myeloma Round Table (MRT) is just two weeks away! Patients, caregivers, and others have the opportunity to learn from and interact with some of the top experts in myeloma world on Saturday, April 22 at the NCCA Hall of Champions in Indianapolis. Registration opens at 8 a.m.
Register here for the free program. Parking, lunch, and refreshments will also be provided for free. And for lagniappe (Cajun for a little something extra), all attendees can also visit the NCAA Hall of Champions Museum for free.
The HealthTree Foundation will be hosting an informal Meet and Greet at Nada Mexican Restaurant on the evening of Friday, April 21 from 6:30-8:30 pm at 11 W. Maryland St. in downtown Indianapolis. Click here to sign up.
The program will feature short lectures on genetics, genomics, CAR T, and bispecifics and include expert discussions and audience question and answer time. Bring a question with you or ask about a concept in the talks.
For newly diagnosed patients and others new to myeloma, we will have an optional "Introduction to Myeloma" session from 8:15-8:45 a.m. led by Craig Cole from Michigan State University. The final 10-15 minutes will be open for questions.
Indiana University Melvin and Bren Simon Comprehensive Cancer Center Director Kelvin Lee, a pioneer in CAR T, immunotherapy, and disparities in myeloma and other hematological malignancies will be joined by four experts (with links from selected talks in previous Round Tables):
For questions about registration, contact us at +1-800-709 -1113 or support@healthtree.org.
To learn more about the Myeloma Round Table program, click here.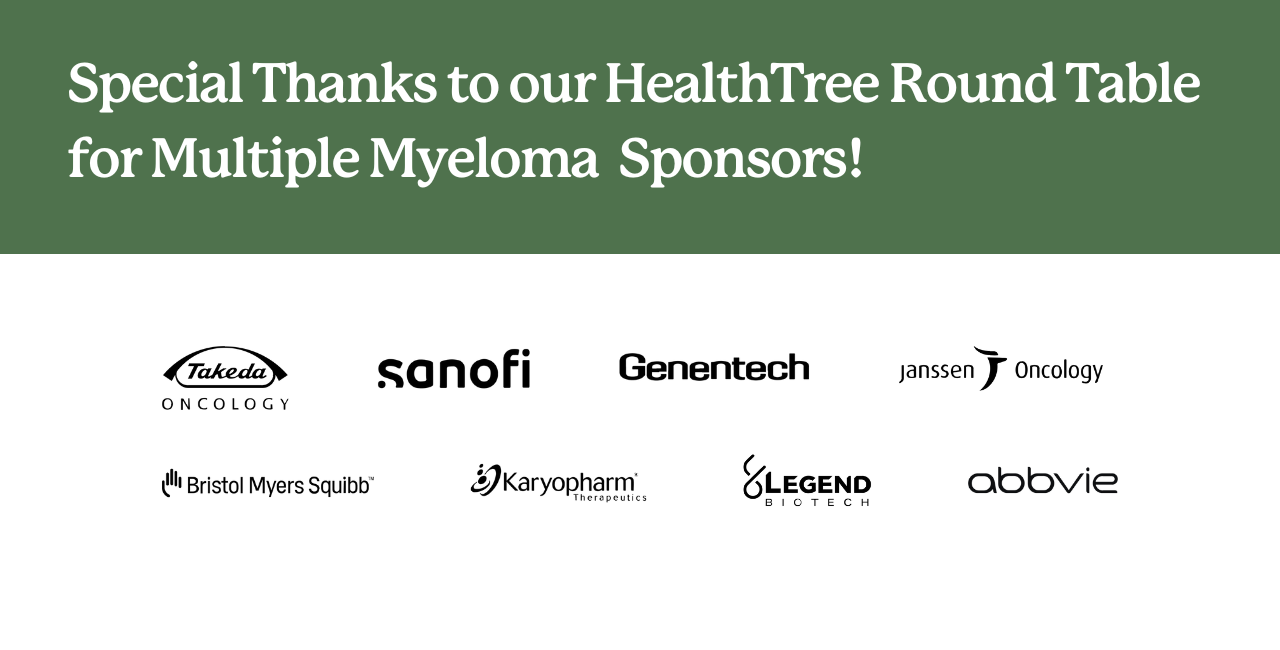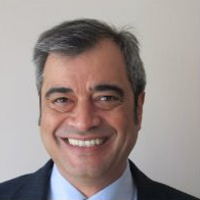 about the author
Greg Brozeit
Greg Brozeit has been with the HealthTree Foundation since 2015 when he began volunteering for the Myeloma Crowd. Prior to that he worked with Dr. Bart Barlogie and the International Myeloma Foundation, inaugurating many myeloma patient advocacy and education programs.
Thanks to our HealthTree Community for Multiple Myeloma Sponsors: