We are excited to spread the word about the Hope for a Cure Myeloma Bracelet, available for just $25. They are designed and hand-produced by Tracy, an MGUS patient (monoclonal gammopathy of undetermined significance). These bracelets make a great gift for a myeloma survivor, caregiver, or friend. They are being sold as a fundraiser for multiple myeloma charities, with 100% of the profits being donated equally to MMRF, International Myeloma Foundation, Myeloma Canada, MMORE and Crowdcare Foundation/ The Multiple Myeloma Fund. To order, click here. Here are details: Sterling clasp and accents with Swarovski soft burgundy crystal pearls and antique pink Swarovski crystal spacers surround a Swarovski clear crystal AB round. The round, which is larger than the pearls indicates that hope is bigger than cancer. The bracelet comes in 3 sizes 7"(small), 71/2 " (medium) and 8"(large ) and are made to order. Price includes shipping, handling and taxes. The bracelet designer, Tracy May of Whimsy Jewelry Design, designed the bracelet. From her blog, she describes her interest in myeloma:
I have lost 2 family members, Uncle Ed and Cousin Bob to blood cancers and another cousin, Jeannine, is in remission. I have a blood abnormality called monoclonal gammopathy of undetermined significance (mgus) that is the precursor to both myeloma and wm (for those in the know, I am biclonal) and live with the concern that it will proliferate: my risk is cumulative and increases yearly. Mgus is generally termed symptomless by the medical community and it IS symptomless for signs of progression, but has 6 scientifically verified symptoms (deep vein thrombosis, osteopenia, osteoporosis, peripheral nerve damage, increased risk of infection and slightly decreased life expectancy). I have 2 of those conditions. To learn more about the ins and outs of mgus, I joined an online support group where I have met some amazing people. One of them, Dana, is a veritable fountain of knowledge and active in several mm communities. In talking with Dana online, I became aware of how blood cancers are becoming more common and that multiple myeloma, in particular, is not well known (many people confuse it with melanoma and think multpile myeloma means you have several melanomas). So when Dana suggested on Friday, Feb.19 that I try selling bracelets to fundraise, it was a given and by Sat. Feb. 20, the protype was made, photographed and up for sale. About the bracelets: I make each one to order, so can customize size and metal preference (silver, goldplate or fill, copper). I do not string onto elastic, which breaks easily and I use Swarovski and sterling in the bracelets pictured. My educated guess is that these bracelets would retail for at least double the price Dana and I decided on, but we wanted an affordable product that was also fun to wear. The soft burgundy with purple undertones goes well with many colors and hopefully, when worn, will catch the eye and lead to a chat and awareness of mm. I hope you will join Dana and me in supporting this fundraiser and enjoy wearing your "Hope for a Cure" bracelet. Tracy Please note that the design and construction of this bracelet is owned by Tracy May/Whimsy Jewellery design and should not be duplicated.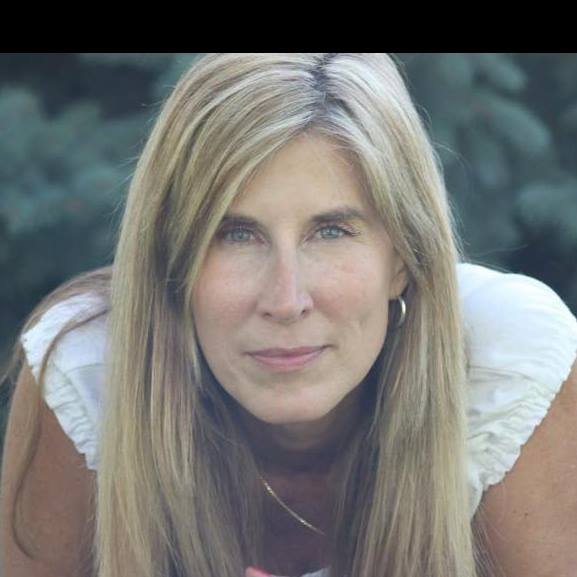 about the author
Lizzy Smith
Lizzy Smith was diagnosed with myeloma in 2012 at age 44. Within days, she left her job, ended her marriage, moved, and entered treatment. "To the extent I'm able, I want to prove that despite life's biggest challenges, it is possible to survive and come out stronger than ever," she says.