Get Ready for the HealthTree Moves March 30-Day Fitness Challenge Starting March 1
It's almost March - Multiple Myeloma Awareness month. Help improve your personal fitness and invite your friends and family to join us in our annual HealthTree Moves for Myeloma 30-Day Fitness Challenge!
Our March Goal
Our goal is to invite you to perform 20 minutes of physical activity each day, with a group goal of 450,000 minutes for the month of March. Keep an eye out for inspiration for our "Motivation Monday" posts, as well as "Fitness Friday" where we'll share expert advice on wellness.
Our HealthTree Moves App will also incude daily inspiration and guidance on how to be more active. Our emphasis is on being inclusive of all fitness levels, the significance of adequate sleep, hydration, and how small changes to daily habits can make a big impact. Being active can take many forms- walking, cycling, swimming, gardening, yoga, stretching, strength training or even climbing stairs!
If you find it difficult to fit in all your activity at once, you can break it up into smaller chunks throughout the day. Being physically active is important for all individuals, especially those living with multiple myeloma. Physical activity not only helps improve overall health, but it can also have a positive impact on managing symptoms. Regular exercise can help reduce fatigue and improve energy levels, as well as improve cardiovascular fitness, muscle strength, and flexibility. Additionally, being active can also have a positive impact on mental health, helping to reduce stress and anxiety.
How It Works: Download the HealthTree Moves App
Join us on our new HealthTree Moves app to make small but important changes in your life.
Step 1- Download the app in the Apple App Store or on Google Play.
Step 2- Create your account
Step 3- Once logged in, select in upcoming challenges the "HealthTree Moves for Myeloma March Fitness Challenge"
Step 4- Sync your Apple or FitBit watch or manually add your active minutes
Step 5- Participate in the challenge starting March 1. Post your activity in the feed and chat with new friends. Enjoy the community!
HealthTree Moves 30-Day Fitness Challenge Starts March 1 - Invite Your Friends and Family to Join You Today!
You can register today for the HealthTree Moves 30-Day Fitness Challenge on the HealthTree Moves App. The challenge will start March 1.
Please share this article on Facebook, on Instagram, on Twitter or by email with your friends and family and invite them to join the challenge with you. Working out together is motivating and fun!
HealthTree Moves for Myeloma Prizes
To add a little incentive to your fitness journey, you could win the following prizes:
All participants that complete 25-30 days will be the first to receive our newly designed HealthTree Moves socks (min. 500 minutes)
25 raffle participants will receive a Cotopaxi fannypack (must meet daily goal 25 out of 30 days)
5 raffle participants will receive a Cotopaxi backpack (must meet daily goal 28 out of 30 days)
Winners of the fanny packs and backpacks will be chosen randomly from those who meet the requirements, which can be tracked in the fitness app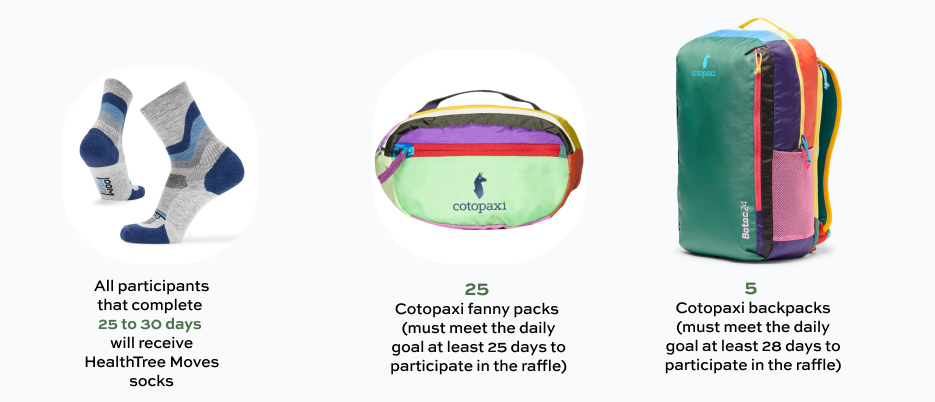 Why Stay Active?
Staying active is crucial for all of us, but it holds even more significance for people living with multiple myeloma. Regular exercise can help myeloma patients better tolerate treatment while also improving outcomes in the long-term. We hope to inspire both patients and caregivers to adopt healthier habits and join us in our mission.
Remember, physical activity not only improves your physical well-being, but it can also have a profound impact on your mental and emotional well-being. Let's strive for better health outcomes while supporting the cause of myeloma by staying active!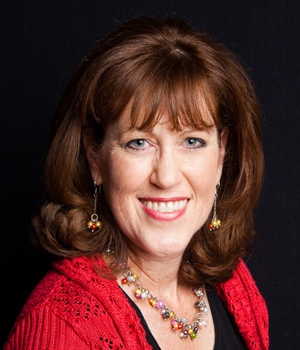 about the author
Jennifer Ahlstrom
Myeloma survivor, patient advocate, wife, mom of 6. Believer that patients can help accelerate a cure by weighing in and participating in clinical research. Founder of HealthTree Foundation (formerly Myeloma Crowd).
More on Life With Myeloma
Thanks to our HealthTree Community for Multiple Myeloma Sponsors: