HealthTree Moves for Myeloma March 2022 Fitness Challenge Results and Winners
Through March we came together as a community to celebrate Multiple Myeloma Awareness Month and share movement. Using our new HealthTree Moves phone app, 560 participants joined the challenge to complete 435,407 minutes of collective exercise. What incredible commitment and strength! Here are just a few of the comments you shared during the challenge:
"The challenge is a great way to get and stay motivated with a community"

"Thank you for doing this challenge. It definitely is easier to keep moving and motivated with a challenge and with seeing others' comments and progress. Thank you for the t-shirts. It's great to spread awareness of myeloma. Thanks for bringing people with myeloma together."

"Thank you so much for providing these opportunities and for your thoughtful design of them - I continue to be impressed at how they're designed so that anyone can participate."

"Thanks a lot for organizing the challenge. I'm already looking forward to the next one!"

"I enjoyed your posts on Twitter, the daily pieces of advice were really good!"

"I love engaging with other myeloma warriors. They motivate me to be my best self, every day."
HealthTree Moves for Myeloma Prizes
Each HealthTree Moves for Myeloma participant will receive a HealthTree Moves tee shirt. Additionally, two categories of raffle prize winners were chosen randomly. To qualify for the Amazon gift card raffle, participants had to exercise for 15 out of the 30 days. To qualify for the Apple Watch raffle, participants had to exercise for 30 out of the 31 days.
Amazon Gift Card Winners
The following 25 individuals were selected in the raffle for receipt of a $100 Amazon gift card:
Susan M
Joyce S
Rocco T
Steven S
Mary L
John T
Rita S
Laura S
Greg A
Patricia C
Tiffini W
Jeanine N
Carolyn D
Marianne D
Verena H
Howard J
Lisa D
Donna S
Katheryn S
Jean Guy B
Don A
Anne D
Michele H
Adrianne W
HealthTree Moves for Myeloma Apple Watch/FitBit Winners
The following 5 individuals were randomly selected for receipt of an Apple Watch or FitBit:
Lisa C
Kathryn K
Kent M
Alice P
Donna A
Helping Us Improve the HealthTree Moves App
Thanks to all participants who used the HealthTree Moves app for the first time. Extra thanks for those who provided us with valuable feedback! We've already begun to implement your suggested changes to make the app even better.
Thank You!
It's an absolute pleasure to run these events and be a part of such an inspiring community. Movement and continually staying physically active will change your journey. Fitness matters to everyone, but it's especially important for myeloma patients. The more active patients are the more they are able to tolerate therapies, which can lead to lasting outcomes. We hope to encourage both patients and caregivers to join us and build healthier habits. Remember, exercise not only changes your body, it changes your mind, attitude and mood. Let's improve our outcomes, and health while we get moving with HealthTree Moves for Myeloma!
We are so grateful for the support of everyone who participated, and look forward to continually having challenges and groups on our new HealthTree Moves app. Watch for the next challenge in September 2022 during Blood Cancer Awareness Month.
---
Thanks to our HealthTree Moves sponsors: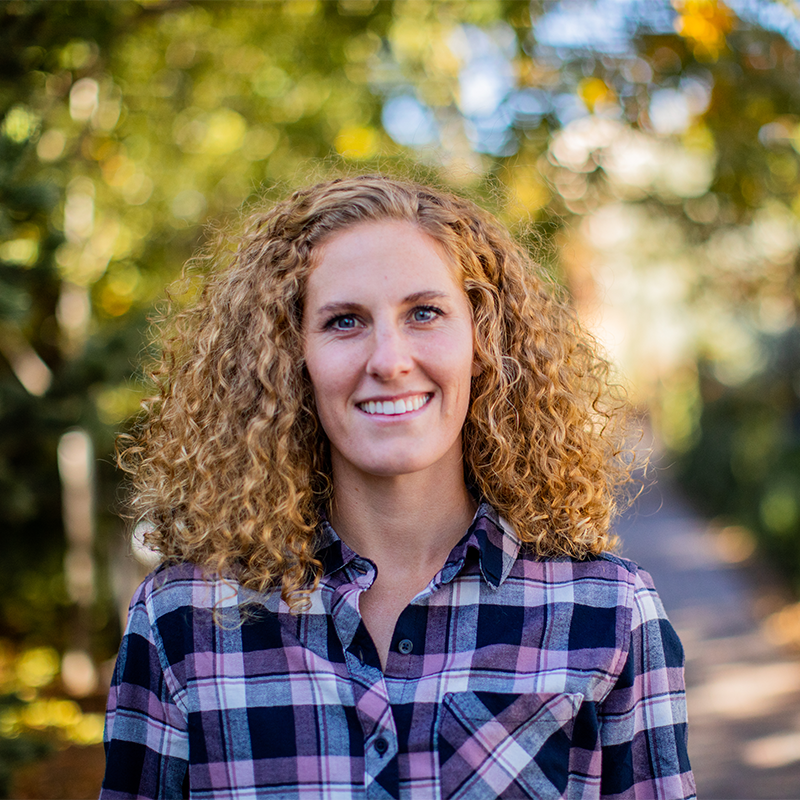 about the author
Linnley Sweeney
Linnley joined the HealthTree Foundation in January 2020 as the Fitness Events Manager. Her husband is a childhood cancer survivor as well as a cancer biologist. Finding a cure, better treatments, and balance through treatments is what drives their family. Linnley is an Advanced Cancer Exercise Specialist and focuses on finding what you can do rather than can't.
Thanks to our HealthTree Community for Multiple Myeloma Sponsors: